Dependence on agriculture Essay Sample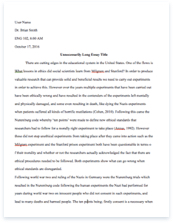 The whole doc is available only for registered users
OPEN DOC
Download Essay
A limited time offer!
Get a custom sample essay written according to your requirements urgent 3h delivery guaranteed
Order Now
Dependence on agriculture Essay Sample
Almost half the world's population lives on less than $2 per day. This poverty level persists despite the human intervention (World Bank, 2001). About 800 million people are malnourished and food production will be twice this value within the next 35 years to meet this demand (Watson, 2001).
Climate change is a major risk for long-term food security: Countries within the southern hemisphere may suffer from the impact of climate change in the form of reduced crop yield and greater frequencies of extreme weather events (FAO, 2009).
The impacts on the standard of living will be greatest in Africa, particularly in East Africa, this mainly because of dependence on agriculture (IPCC, 2001a). About 85% of the livelihood of the population of Ethiopia depends on agriculture, particularly on crop production. Rain fed farming is predominant and has a low productivity (Ermias et al. 2005). The impact of global climate change on soil erosion and surface runoff have been evaluated by considering the changes in the intensity and frequency of the precipitation (Favis-Mortlock et al, 1996).
In a study by Pruski and Nearing (2002), comparing the effect of changes in precipitation frequencies and intensity, they found out that a change in precipitation amount and its intensity have a greater effect on soil erosion and surface runoff generation than precipitation frequency. Some of the major challenges to the economic development of Ethiopia is soil erosion. Soil Erosion has affected half of the agricultural land and has resulted in an annual soil loss of 1.5 to 2 billion ton (Constable and Belshaw, 1986). The average crop yield is low as a result of decline in soil fertility which is associated with the removal of top soil by erosion (Sertsu, 2000). Inappropriate farming practices have led to accelerated soil erosion, therefore reduces the soil fertility. As a result of the demographic growth in Ethiopia, there is a decrease in the agricultural productivity, thereby leading to severe food shortage (Setegn, et al., 2010).
1.2 Problem statement
Ethiopia is one of the most vulnerable countries to climate variability. The Agriculture sector is the backbone of the Ethiopian economy. It contributes more than 45% GDP, 80% to the labour force and 85% to the foreign exchange. The agricultural sector is highly dependent on rain-fed agriculture; thus, it is highly susceptible to climate change. Over 95% of the crop production (which are rainfall dependent) produced in Ethiopia are done by small holders and subsistent farmers who have less capability to climate change adaptation(MoFED,2006). Therefore the impact of climate change possess a threat to the food security in Ethiopia. Bahir Dar region is strongly affected by soil erosion and quantitative measurements are sparse. The estimated soil loss for a cultivated field is 42 tons per hectare per year. Apart from the impact it has on agricultural productivity, the high rate of erosion threatens the lakes ecosystem. (Setegn, et al., 2010).
1.3 Objectives
The objectives of this study:
1. To evaluate the potential impact of United Nations Development Program projected climate changes during the year 1960 to 2060 under A2, A1B and B1 forcing on soil loss, surface runoff and crop yield under three types of crop rotation using three different slope types (2%, 6% and 10%) on a site in Northern Ethiopia (Baha Dir) using WEPP model.
2. To show how the changes in climate condition of Bahir Dar is from the period of 1960 till 2000 and comparison of the predicted climate projection for A2, A1B and B1.
1.4 Climate Change
Climate change refers to a change in the records of the climate lasting for a period. Climate change include major changes in precipitation, temperature, Wind speed, Relative Humidity, Solar radiation for a minimum period of 30 years. Climate change is caused by anthropogenic factors. The International Panel on Climate Change (IPCC) defines climate change as a change in climate over a certain period (IPCC, 2007). According to the Framework Convention on Climate change (FCCC), Climate change is defined as a change of climate caused by human activities which