Describe a Person Essay Sample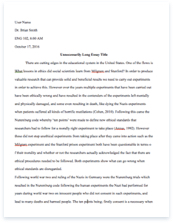 The whole doc is available only for registered users
OPEN DOC
Pages:
Word count: 412
Category: love
Download Essay
Get Full Essay
Get access to this section to get all the help you need with your essay and educational goals.
Get Access
Describe a Person Essay Sample
I think that all of us have a person who considered an idol. They may affect our opinions, our actions and even our life. And so am I, there are many people that have had an impact on my life and influenced me in many different ways. My mother, however, has been having the biggest impact on my life, and influenced me more than anyone else. She has been had an impact on me since the day I was born, and she still does today. She is the most important person in my life. My mother is not my whole life, but she is a really big part of it. With me, she is not just another woman. She is extraordinary. I will introduce something about my mother to you. First, In my mind, my mother is a beautiful woman. She is fifty-three years old. She is at the same age as my father. She is a famer and usually works hard, so she looks older than her age. But this doesn't makes her lose her beauty. She is not tall, just 152cm. She has a average build. She has long straight gray hair. I like it very much and I always help her brush hair.
She has a beautiful oval face, a straight nose, naturally thin eyebrows. I think her best feature is her lips. They have heart-shape and naturally red. I like her smile, she has a bright smile. People says that she was an attractive girl when she was in her twenty. And I very happy because I look like my mother, I have got my mother's face and body built. Second, she is a tender, graceful woman. She is sweet in love, my father says that; she has nice voice and tender look; she is considerate for the feelings of others, she seldom makes others get angry or disappoint about her. She is loved of all. Third, she is caring. She takes good of her family even when she is sick and not only in physical but also in mental; she never makes us feel lonely; she always listens to us whenever we trouble and encourages us get over. And finally, she has a potential strength. She never falls down in any difficulty. May be she will cry, but she is sure to get over it, despite the fact that this is not easy. She is a wonderful mother and I'm very proud of her.