Developing Thermal Power Oplant Businessplan Essay Sample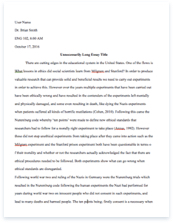 The whole doc is available only for registered users
OPEN DOC
Pages:
Word count: 1415
Category: company
Get Full Essay
Get access to this section to get all help you need with your essay and educational issues.
Get Access
Developing Thermal Power Oplant Businessplan Essay Sample
To subscribe email to [email protected]
This paper is prepared in order to explain how best to get prepared, what actions to be taken for "Developing Thermal Power Plants Service Business Plan" in Turkey and adjacent Countries. The plan could be implemented in 3Q07, however implementation of the specified measures is suggested for any time period.
Market Status
Although our local companies generally receive some percent of service business as part of their major boiler sales, percent of Service Orders is approximately 10% out of their total bookings. This figure is approximately more than 20% in USA since USA Company bookings also include major share in Utility Plant Service. In the world markets, Service Business or Field Engineering Services normally work in the captive market, therefore the profit margin is relatively high since one works with own existing clients plus competitors' unsatisfied clients.
Currently industrial boiler market is shrinking in Turkey due to low industrial activity for upcoming general elections and service market could be a good alternative for fast cash earnings with relatively high gross margin.
However in the local market, Company has serious concerns for promotion of service business. Servicing the existing EUAS Utility plants is not feasible in the short run, since EUAS traditionally prefers to use their own resources and/or alternatively they work together with original boiler supplier(s). After "Privatizations" are implemented, the new owners may ask companies with experience to make the necessary upgrading of existing utility units. On the other hand, the former managers, engineers, technicians of competitor boiler companies, formed new service companies to serve existing steam boilers in the local market.
They get qualified easily and their prices are low since their overhead and profit expectations are low. In the local industrial size steam boiler services, price is the king; therefore COMPANY should offer special services, such as diagnostics, plant optimizations, which are not easily available by the local small service companies.
For the nearby international region, a reputable Service Company can always work directly and/ or together with reputable/ reliable foreign partners
Recommended Action Items
1. COMPANY should make list of applicable service subjects, At this time, main service subjects are Condition Assessment, Diagnostics, Boiler Retubing, Natural gas and/or Multi- Fuel Burner conversion, Repowering, CHX, FGD, Low NOx burner applications, addition of Economizer(s), updating existing I&C etc.
2. COMPANY should list existing own design boiler owners in Turkey, regularly visit their plants, and maintain monthly contacts to serve them, by phone or written communication.
3. COMPANY should list other water tube (as well as fire-tube) steam boiler owners in Turkey by tracing the competitor reference lists and maintain quarterly contact to serve them by phone and/or written communication.
4. COMPANY should visit at least … clients per year in order to explain Company capabilities in service Business.
5. COMPANY must prepare technical papers to present in Domestic and International Symposiums on "Service Business" and Company should regularly attend relevant similar activities in order to have mutual communication with our existing and potential future clients. It is very well known that in our local culture, verbal communication is more effective than written communication.
6. Technical paper Presentation will need to be done on an ongoing basis but it may originate from some of the existing papers that have currently been prepared by foreign partner Field Engineering Services. COMPANY can provide assistance in preparing a technical introduction to these papers in native language.
7. COMPANY needs more attention to the concerns that many (most) of our customers do not have a great understanding of steam boilers, and may be newcomers to this field. Company has to be familiar with their requirements, and ready to solve their problems.
8. COMPANY's image should be improved to sell more of own design boilers. Professional appearances of COMPANY proposals, first class brochures, advertisements in appropriate places such as in technical magazines, Mechanical Engineers periodicals etc., projection of environmental concerns, plant diagnostics, flue gas de-sulphurization (FGD), municipality refuse systems, re-powering of existing plants are needed.
9. COMPANY must sell relatively expensive products by emphasizing "investment" rather than "the price". COMPANY has to assist customers to evaluate boilers in terms of efficiency, service life etc.
10. COMPANY should create COMPANY awareness/ presence in International companies who would be acquiring privatization of EUAS plants, as local source to bring cost reduction opportunities to their consortium.
11. COMPANY should complete Service Business organization implementation and develop a plan to utilize services of all related departments and resources.
12. COMPANY establishes effective Field Service, Service Business accounting/ invoicing system.
13. COMPANY should arrange a separate office for Service Business Department as profit center, and allocate enough resources for necessary traveling (company car) and communication (laptops with wireless e-mail access, cellular phones) expenses.
14. COMPANY must form long-term relationship with clients so that they are not only buying a steam boiler but a very close partner to assist them at any time they need.
15. COMPANY should also be prepared for "Plant Optimization Services" for the interested serious experienced cost-conscious companies.
16. COMPANY must consider staff training in Foreign Partner Field Engineering Services, in their office(s) and in their site facilities in various parts of the world, as part of necessary technology transfer
17. COMPANY should consider inviting Foreign Field Engineering technical staff to come to our region and visit our potential clients together with COMPANY
18. The potential clients will need to perform municipal and ministerial environmental audits. COMPANY will need to offer solutions to ensure that their clients meet existing and future environmental regulations. COMPANY must stay current with government regulations and be able to offer the appropriate solutions to our existing and potential clients.
19. COMPANY should investigate and/or introduce "Long Term Maintenance and/or Operation Contracts "with reputable industrial clients.
Personnel
With the existing organization, there may have some modifications and/or additions in order to be better prepared to respond to market expectations. In addition to re-organization, there may need to be some personnel changes. Other than using the available engineers and technicians in the existing Service Department, the additional changes could be importing new talents from other departments.
Opportunities in Global Sense
COMPANY should create opportunity by delivering quality services and products to our customers. This step is not meant to say that everyone should be turned into a marketer, rather that everyone should work toward quality as a way to become credible with customers. It is particularly true in the service market that quality refers not only too technical quality but also to the quality of the customer's interaction with the provider of the service. When new work needs to be done, the natural result should be that the name of a COMPANY employee comes to mind as someone who can produce both technical and interactive or functional quality.
COMPANY must become more sensitive to seeing ways to expand individual business areas. It means developing a nose for business opportunities and learning that this skill is a vital aspect of each of our jobs. Further, it does not necessarily mean, "selling" in the classic sense; rather it means developing the ability to recognize that every encounter with a customer may reveal a business opportunity.
Finally, COMPANY must learn to convert those opportunities into new business. Once recognized, COMPANY must know what actions should be taken and take them energetically to close the deal. The trick here is that what should be done is different for different situations and different places. At some times and places, the action should be speedy communication within COMPANY; at others, it should be immediate action with the customer to gain a step on competition. The common factors are speed and decisiveness of response.
Conclusion
In short, our culture must be one that delivers quality, is always alert for business opportunity, and then turns the opportunity into revenue. A major problem lies in the notion that the actions required to carry it off vary with location and with time. The solution lies in thinking in the context of the whole enterprise, but acting locally in a way that is tailored to fit specific conditions.
These are the tentative issues we prepared as a "Pre-Study" at this end in order to promote Field Engineering Services in our region. Your comments are always welcome.