Diabetes Epidemiology Essay Sample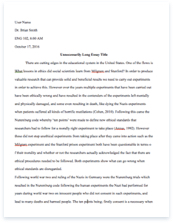 The whole doc is available only for registered users
OPEN DOC
Download Essay
A limited time offer!
Get a custom sample essay written according to your requirements urgent 3h delivery guaranteed
Order Now
Diabetes Epidemiology Essay Sample
The following analysis of diabetes is intended to show the role of epidemiology in the surveillance and prevention of diabetes within the African American community. The examination defines and shows the purpose of epidemiology as well as the tools utilized in the study of the disease. This includes the epidemiological triangle which assists in outlining the levels of prevention for diabetes within the African American community. Diabetes is a serious problem in the African American community. According to Bailey(2007) diabetes is considered the fifth leading cause of death for African Americans between the ages of 45 and 64. The diabetes problem is also the third leading cause of death for individuals over the age of 65 (Bailey, 2007, p. 1). The seriousness of these statistics shows that diabetes is a disease requiring significant attention in the African American community. Epidemiological studies are needed in order to direct healthcare in the African American community and to provide effective interventions designed to reducing the prevalence and incidence rates of diabetes amongst African Americans. Definition and Purpose of Study
The purpose of epidemiology is to study disease and as a tool for community health. It performs this function through a series of steps: Search for determinants- A search for causes and factors that influence public health such as disease or high risk behaviors such as drug use. Study of events- Health related states or events need to be studied, such as chronic diseases, injuries, birth defects, maternal-child health, occupational health, environmental health, and behaviors. Control of disease-Using data from determinants and events, conclusions can be drawn to stop or control the disease.
Application of data- The epidemiological data can be applied to community health and can be used to deter, prevent, and educate the community against further issues (UAB, 2012) The use of epidemiology in this study is to provide vital information in order to define prevention methods for diabetes within the African American community. This study is a valuable tool because it provides education and a planned course of action for dealing with this problem. For this reason, the epidemiological study in the African American community is therefore vital to the community and public health. It allows the community to thrive and become stronger. Methodology
The two methods utilized were surveys and existing health and community data. Primary data regarding community health and health perceptions was collected using surveys. Six undergraduate students from different academic streams at Fayetteville State University were recruited as part of a summer project to administer this survey at various locations and collect primary data. They were provided training in survey methodology and data collection techniques. A team of at least two to three student interviewers" were assigned to a given location accompanied by a supervisor. The supervisors were trained staff employed at the Survey Research Center. At the location, the group would setup a station using a portable table, chairs, writing pads, pencils and surveys. They also carried healthy snack incentives (fruit snacks, granola bars, nut packs etc.) which they offered interviewee's after the completed survey was returned.
They were trained in their approach and would offer the survey only to those who were agreeable to cooperate in the process. They were under constant surveillance by the supervisor during this period. (Department of Public Health, 2010). Both methods of study utilize qualitative and quantitative data collectionmethods. (Gordis, 2014) This study takes in the community as a whole and takes into account a large sampling of the population in question. The primary purpose of the study is to determine the relationship between the disease and the cause. (Hulley, 2006) The quantitative or descriptive epidemiology defines the important areas of question for a diabetes study. Sometimes referred to as the who, what, when and why, descriptive epidemiology attempts to define who will contract the disease, when and how. (Hulley, 2006) In this instance, the answers are defined as African American with diabetes. The community analyzed is Cumberland County, North Carolina; involving African American participants. Other factors taken into consideration are age, weight, lifestyle and diet. Results
Cumberland County Community Health Assessment showed the following: African Americans had a prevalence rate of 39 per 100,000
69.4% of African Americans were considered obese.
26.8% of African Americans reported a sedentary lifestyle.
83.5% of African Americans reported eating less than five fresh fruits and vegetables a day. Epidemiological Triangle
The epidemiological triangle is a vital tool in the study of the disease prevalence and incidence rates. The triangle is defined by three sides including host, agent and environment. In the case of the diabetes study, the host is the African American of Cumberland County suffering from diabetes. The agent or cause of the disease is easily determined through the use of the triangle to be sedentary lifestyle and poor health caused from diet and weight gain. (Mozaffarian et al ,2009) In a study of lifestyle factors, individuals who had high levels of exercise, healthy diet, did not smoke, and consumed alcohol in moderation exhibited an 82% lower rate of diabetes. (Mozaffarian et al, 2009)
The environment is inclusive of conditions which increase the susceptibility of the agent with the host. The environment could include factors such as family history, stress, socioeconomics, living conditions, etc. An African American male living in a poverty stricken community is more susceptible to diabetes, due to the lack of choices when buying foods. (Donatelle, 2010) The sides of the epidemiological triangle work in this way allowing the epidemiologists to make determination concerning the community. In this case, the triangle shows that the African American community of Cumberland County is highly susceptible to the disease of diabetes. This determination of causes and level of prevalence indicate the need for specific interventions in order to curb the disease. These interventions take the form of prevention strategies. Primary Prevention
The primary prevention of diabetes is to identify and alter those behaviors that will lead to the development of the disease. For example, eating a proper nutritious diet will help to avoid obesity and diminish the risk of contracting diabetes. (Stanhope & Lancaster, 2008). Although there is a great deal of evidence from other studies which suggest that diabetes is a result of conditions including environment combined with genetics; this evidence does not reveal itself with the same importance as other factors which increased incidence and prevalence of the disease. The study showed that individual African Americans, at the highest risk of contracting diabetes were sedentary individuals, individuals with high fat diets, individuals with high sugar consumption, and low dietary fiber content. (Department of Public Health, 2010). Diabetes sets in over a long period of time in individuals living with high risk factors such as poor diet and obesity. By eating a low fat and high fiber diet one can significantly lower the chances of contracting diabetes. This change coupled with an exercise program can lower the risk of diabetes in almost all individuals (Schultz & Hu, 2004) For African Americans, this prevention strategy is important because diabetes incidence and death rates are higher in racial and ethnic minorities and among those in the lower socioeconomic (Center for Disease Control, 2007) Secondary Prevention
Secondary prevention of diabetes includes testing, regular examinations, and self-monitoring of health. African Americans need to receive screenings and blood testing for early detection. Seeing a doctor on a regular basis will assist in testing and in raising the awareness of conditions that may be precursors to diabetes. As well, individual awareness and understanding needs to be raised in order to increase secondary prevention. (International Diabetes Federation, 2011). Tertiary Prevention
Tertiary prevention requires consistant monitoring of blood glucose levels as well as diet monitoring. For African Americans, this prevention method is vital because many individuals in this demographic acquire complications such as clots and infections. This fact significantly increases the rate of limb amputations in African Americans. The tertiary prevention strategies need to involve the management of the conditions such as monitoring symptoms such as skin ulcers. (Stanhope & Lancaster, 2008). This prevention method also involves the management of medications and the balance of diet and lifestyle changes (Bailey, 2007) The African American community is one of the highest risk groups for developing diabetes. As one of the leading causes of death in this community, it is paramount that epidemiological studies continue to be performed which study the progression of the disease. As depicted in the epidemiological triangle, the disease is largely controllable by implementing lifestyle and diet changes.
The studies show that the disease has primary prevention strategies which are much more effective than secondary and tertiary methods. Further studies are needed to clarify the prevalence and incidence of diabetes in African Americans in other communities in order to assess the significance of risk factors examined here. Studies of this nature could show that African Americans in more affluent areas suffer from the disease differently which would alter risk assessments (Gehlbach, 2006). Further study is warranted for this reason but one determination which can be seen from this study is that African Americans need to have increased education concerning diabetes.
References
Donatelle, R. J. (2010). Access to Health (green ed.). San Francisco, CA: Benjamin Cummings/Pearson pg. 8Mozaffarian D, Kamineni A, Carnethon M, Djoussé L, Mukamal KJ, Siscovic, D (2009). "Lifestyle risk factors and new-onset diabetes mellitus in older adults: the cardiovascular health study". Archives of Internal Medicine 169 (8): 798–807. Gehlbach SH. Interpreting the Medical Literature. Practical Epidemiology For Clinicians. 5th Ed. 2006. Gordis L. Epidemiology. 3rd Ed. 2004.
Hulley SB, Designing Clinical Research. An Epidemiologic Approach. 3rd Ed. 2006. Schulze MB, Liu S, Rimm EB, Manson JE, Willett WC, Hu FB. Glycemic index, glycemic load, and dietary fiber intake and incidence of type 2 diabetes in younger and middle-aged women. Am J Clin Nutr 2004; 80: 348–356.UAB. (2012). What is epidemiology?. Retrieved from http://www.soph.uab.edu/epi/academics/studenthandbook/what Department of Public Health. (2010). Cumberland County Community Health Assessment 2010. Retrieved from http://www.co.cumberland.nc.us/health/downloads/Community_Health_Assessment-2010.pdf NC Diabetes Prevention and Control Program. (2013). The Burden of Diabetes in North Carolina : Brief 2013 Report. Retrieved from http://www.diabetesnc.com/downloads/BurdenofDiabetesinNC2010ppt.pdf