Dickens Choose to Tell the Story of "Great Expectations" From Pip's Point of View Essay Sample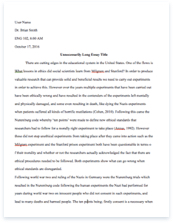 The whole doc is available only for registered users
OPEN DOC
Pages:
Word count: 1392
Category: story
Get Full Essay
Get access to this section to get all help you need with your essay and educational issues.
Get Access
Dickens Choose to Tell the Story of "Great Expectations" From Pip's Point of View Essay Sample
There are many possible explanations as to why Charles Dickens chose to write the novel in first person, from the view of a young boy named Pip. It is likely that Dickens found it easy to empathise with him, having a tough childhood himself. There are many ways in which Dickens' own early experiences of hardship and injustice are reflected in Pip, namely the way in which he was forced to work in a factory while his older sister attended an academy and was extremely successful. Dickens himself was very ambitious and dreamed of a better quality of life, which he believed he deserved. This is mirrored to some extent by the way in which Pip's older sister, who acted as his guardian, treated him as inferior and physically abused him. Pip has great expectations for his own life, hence the title of the novel.
Another parallel between the lives of Pip and Dickens is the way that Dickens' first love, Maria Beadnell, allegedly rejected him due to social class differences. This is very similar to the way in which Estella repeatedly insults Pip, criticising his "coarse hands" and "rough boots", labelling him a "common labour boy".
Great Expectations is in some ways similar to one of Dickens' other novels, David Copperfield. One main similarity is that they are both told in the first person from the viewpoint of an older narrator looking back. Pip and David are both punished by caning, which is executed by parental substitutes: Mrs Joe and Mr Murdstone. Another parallel is that they are both made to feel inferior by adults and are compared to animals, Mr Pumblechook likens Pip to a pig, and David is likened to a viper.
The description of Satis House, where Pip is summoned by Miss Havisham, is extremely gothic and dark, conveying the fear that the "rustily barred" windows and the way that it is "…. of old brick and dismal" cause Pip. This evokes a feeling of foreboding in him, who admits that he "was not at all sure how to acquit himself under that lady's roof". Despite being of a similar age, Estella too treats Pip as unequal, which is conveyed in the way that she refers to him as "boy" while he is obliged to call her "miss".
Pip is obviously unsettled by Miss Havisham's appearance and morbid manner. It is clear that she is completely different to anyone else he has ever met, and admits that she is "the strangest lady I have ever seen or will ever see" and is intimidated by this. It could be argued that the description of Miss Havisham, in which he likens her to a "waxwork at the fair" has been exaggerated by his vivid, childish imagination and that he feels she is paranormal.
The effect of Dickens using Pip as the voice of the novel is that it is easier for the reader to empathise with him and understand his point of view. As the tone is very child-like, it emphasises his innocence and purity, which evokes sympathy in the reader. From the novel's dramatic opening, emphasised by the use of pathetic fallacy: "the dark flat wilderness" we are shown Pip as a victim. The first adult tormentor we see is the convict who physically assaults him, but he suffers at the hands of Mrs Jo before he even encounters Miss Havisham and Estella, who unwittingly lead him to realise the injustices he has experienced. The way the novel is written shows the reader Pip's loneliness, fear and sensitivity.
As a young man, Pip has great expectations for life and moves to London in order to become a gentleman suitable for Estella. Initially he feels a little uncomfortable as the situation is so foreign to him, and inferior due to his background and lack of manners. Though we sympathise with Pip and the way in which he was bullied as a little boy, some of the sympathy is forfeited when he becomes a young adult, particularly after his treatment of Joe.
In trying to desperately to be a gentleman he became a snob, which is shown when Jo visits him, and is snubbed. It is clear that he is reluctant for Joe to visit at all: "If I could have paid money for Joe to stay away, I most certainly would have". While the sympathies originally felt may have waned, it could be argued that everyone makes mistakes and has faults, and this just makes him seem more human rather than simply the caricatured "victim" stereotype.
Dickens next writes in a more sentimental manner, portraying Miss Havisham on her deathbed. Pip shows his maturity in this scene, as he sees Miss Havisham as a poor, lonely old woman whom he pities rather than an object of a childish nightmare.
The way in which he eventually forgives both Magwitch and Miss Havisham shows that he has moved on from his old life with his old memories, and has truly grown up. The manner in which he deals with them is further evidence of his maturity. For instance, when conversing with Magwitch shortly before his death, Pip is very comforting and omits any details which may upset him. It is slightly ironic, in the way that when Pip was trying so desperately to be a gentleman he became snobbish, shallow and materialistic, and so the opposite of the true meaning. When he stopped trying, he was working for a living, and being honest and genuinely a good person.
The ending of the novel depicts Pip deciding to ask Biddy to marry him, and then discovering that she is already happily married to Joe. He then feels lost, and visits Satis House, which is a ruin, where he coincidentally meets Estella. They reminisce about their childhoods and their adult lives, and eventually promise to "continue friends apart". Pip then remarks that he "saw no shadow of another parting from her". This is ambiguous and may symbolise that she would desert him again and yet he would be as blind to it as ever.
There is an alternative ending in which Pip merely meets Estella, who had re-married after the death of Bentley Drummle. Pip sense that she has softened, and now has a heart. This was Dickens' original choice, but he was pressured by the Victorian public to provide a more romantic ending.
Some critics argue that the original ending is preferable, as the novel is too serious to conclude so happily. It could also be said that Pip and Estella do not deserve to be happy, and that the ending is an artistic compromise.
Others prefer the second ending as it continues patterns of reconciliation and that Pip sees Estella as she really is at last. Also, as the last sentence is ambiguous, in a sense the novel does not really end, because life itself does not end, and neither do the lives of the characters in our imaginations.
To conclude, Dickens used Pip as the voice of the novel as the reader had a greater insight into Pip's journey of life through him telling us himself. As he speaks through the first person narrative, it makes it easy for the reader for the reader to predict what will happen before Pip does. A good example of this is the identity of his benefactor. The reader is very aware of his strengths and his faults, for example his kindliness, his naivety and, temporarily, his later selfishness.
Great Expectations is a story of rise, fall and redemption, and the reader sees this journey through Pip's eyes. Being such a good central character makes Pip a better narrator, as he is very human and is in no way caricatured. Although initially he fits the "innocent victim" stereotype, this is not consistent with the remainder of the novel. The main point of the story is that those without the Great Expectations, such as Joe and Biddy, were content with their simple lives, yet the expectations of Pip and Estella meant that they would never be satisfied as they could never meet them. Dickens here is making a valid point about human nature, which is conveyed extremely clearly by Pip, and the reader sees the novel through his eyes.