Dicussion about cohabitation Essay Sample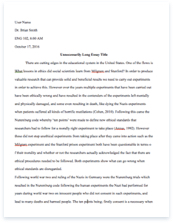 The whole doc is available only for registered users
OPEN DOC
Download Essay
A limited time offer!
Get a custom sample essay written according to your requirements urgent 3h delivery guaranteed
Order Now
Dicussion about cohabitation Essay Sample
In my opinion, each group presentation has strengths and limitations. We also have groups that do better than other groups such as Phuong Lan group, Yen Thy group, Quynh Lan group… However, we tried to finish the presentation very well and that is something that should be rewarded. Firstly, the topics they choose are attractive to the listener. Each member go to class be on time. The prensentation is devided into 5 part and well prepared such as references on each slide, chart and statistics. In particular, communication has a lot of useful information for listeners such as tabble manners, social courtesy, hygiene…
Each slide has layout clearly so that it is easy to more understand. Moreover, the speaker speaks confidently although has some minor pronunciation errors. The most thing interested in tabble manners. For example, complain about the food, blow on the food, use a napkin as a handkerchief, play with food, be late for a dinner party. At last but not least, game time will help the audiences remember the information that we provide. Besides, our presentation have many defect to make good. The first thing is to choose that topic, we lack other information such as taboos of specific religions in the US or Vietnam.
The presentation of LGBT in US, there are mistakes when we are not careful because there are still 2 states of the U. S. which haven't legalised same-sex marriage. Morever, all member have little eye contact with the audiences. And is my pronunciation is not good, as well as not interacting with the audience even though I speak loudly. And the frist question is "Is deep web a taboo? ". I think deep web is not a taboo. Because it is just a part of social networking and there is no strict government control and the government has not yet issued a prohibition on it.
The next question is " Is LGBT still a taboo in big city like Ho Chi Minh city? ". As you know, in Ho Chi Minh city only a very small proportion of people have open mindedness with LGBT. Many people have started calling for a more open attitude towards LGBT. In addition, LGBT is not supported by generations because of different prejudices. We can confirm that LGBT is not a taboo in big city, but it is supported by the majority the young generation. After finishing the presentation, i have learnt many thing about the topic. The first thing i know I know about American culture there are taboos different from Viet Nam.
Dicussion about cohabitation, in US, a couple lives together before marriage is acceptable with the many reasons. Living far away from home, lacking of emotions or materials, parents do not care about their children's life and affection, the influence of media. Unlike in US, cohabitation not suitable for Vietnamese culture. The next information that I interested in LGBT in US. The presentation shown that 1 in 4 LGBT people report experiencing discrimination in 2016, unique vulnerabilitie. We will try to overcome weaknesses in the next presentation.