Did I Enjoy Working with My Group ? Essay Sample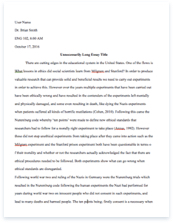 The whole doc is available only for registered users
OPEN DOC
Pages:
Word count: 441
Category: leader
Download Essay
Get Full Essay
Get access to this section to get all the help you need with your essay and educational goals.
Get Access
Did I Enjoy Working with My Group ? Essay Sample
First of all, I feel very happy that I can participate in the GROUP DYNAMIC assignment and I would like to thanks Madam Siti Rasyidah Sanudin giving me the opportunity to participate in this activities and guide us. This is the first time I've ever try to shoot a short video with this number of group mates and it is something new to me. There are 14 members in the group and all the members are very cooperative during the video shooting and meeting where everyone gives their ideas to make the video becomes more interesting. Our group leader, LIM JIE YENG, he is an open-minded and patience leader. He listens to everyone ideas and he will discuss with all the members before he do something. That is the reason we choose him as our group leader. Another group member, TAN KOK KEONG, is the one that impress me the most and his acting skill leave a strong impression in my mind. All the group members have do their best to show the best to everyone. Did I have fun working with my group?
Definitely a yes and I have a lot of fun working with all of them. The thing that I enjoy the most is everyone work together during the video shooting and video meeting. At first , during our first video meeting all the members cannot think of the idea for the video, but then our group leader, LIM JIE YENG and the main character for our video SUJINDRA, both of them have came out with two ideas. Then, we decide to combine both of their ideas and become the story for our video. During the video shooting, we went to a lot of places to shoot our video but we face problem that some of the group members were from other places so they do not transport to go to the shooting venue.
But other members that have their own transport willing to fetch members with no transport to the shooting venue. From here, I can really feel that the group members were very cooperative and taking care of each other. Even though the process of making and shooting the video are very tiring but all the group members really enjoy the process. In the nutshell, I would like to thanks again my GROUP DYNAMIC lecturer Mdm Siti Rasyidah Sanudin and all my group mates for giving this opportunity to something that I've never try before. I would also like to thanks all the friends from the other group that give a helping hand to us during the shooting and making of video.