Different Types of E-commerce Essay Sample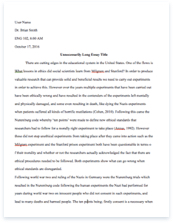 The whole doc is available only for registered users
OPEN DOC
Download Essay
Get Full Essay
Get access to this section to get all the help you need with your essay and educational goals.
Get Access
Different Types of E-commerce Essay Sample
Ecommerce is the ability to, browse, decide, purchase goods online through the use of the internet and internet transactions exchange procedures.
There are four different types of E-commerce and they are
Business to Business (B2B)
Business to Consumer (B2C)
Consumer to Consumer (C2C)
Consumer to Business (C2B)
The advantages of using of ecommerce for the customers are
* Buying can be easy and private because the product you want to buy maybe in another country making it easier to buy it from your own home and it can be brought privately this way because no one has to know that you have brought that product.
* You would have much choice over the internet because the internet has become so big there are endless products you would want to buy.
* It can also save you time buying something over the internet because the place you would want to go to could be a long distance away making it more efficient to do it over the internet.
* Buying is interactive and immediate because you can buy it with instant success making it easier and immediate.
* Can be used 24/7 because the internet ever closes.
Disadvantages of ecommerce for the customers are:
* Security concerns with personal and credit card details.
* You can't check the quality when purchasing like you could in a shop.
* Things might look different online to what you get e.g. slightly different colours.
* The shop might not send exactly what you ordered, you might get a substitute.
* You need to be at home to receive large or valuable parcels.
* If the item doesn't arrive, you might still get charged for it.
The advantages of using of ecommerce for the seller are
* Powerful tool for building good customer relationships because no questions are usually if you want to return the product and they will send you a new one.
* Can reduce costs because you don't have to pay a outlet stores to sell your product because you don't have to give them any of the profit.
* Can increase the speed of selling your product because the buyer will already know what they will want to buy.
* Sell to anyone around the world.
Disadvantages of ecommerce for the seller are:
* Need to pay a lot of money to have a professionally designed website developed.
* Need staff with expertise to keep the website maintained.
* If the website goes down then no one can purchase things.
* No personal contact with customers so repeat orders might be harder to get.
* A lot of online fraud, risk of losing money on sales.
Business to Business (B2B)
Business to Business is the transaction between businesses via the internet by trading or buying product from one another's company.
Business would usually trade product or raw materials to improve there own products because it can saved a lot of time making so the final product can be sold quicker.
An example of this is findtheneedle.co.uk but these website are very rare because it is a new business.
Business to Consumer (B2C)
Business conducted between companies and individual consumers, rather than between two companies.
Consumers would usually buy final products of the business over the internet because it's saved time and is cheaper to do.
A good example of this is Amazon.com because you can product off there from online stalls and shops. Another good example is the official website of a company such as Sony.com or Dell.com
Consumer to Consumer (C2C)
Consumer-to-consumer electronic commerce involves the electronic transactions between consumers through some third party.
This is where people buy and sell second hand products off other people that they don't want anymore, or people will try and sell them to make a profit off the product if it is sold out in stores.
An example of this is ebay.com or amazon.com where you can sell and buy the product second hand for a cheaper price rather paying for a brand new one.
Consumer to Business (C2B)
A transaction that occurs between a company and a consumer from the consumer.
Than example of this when some feedback is given on a product they bought from a business so they know how they can improve it why it's needed to be improve.
An example of this is game.com where you can leave comment you have brought from the website and how good it is, bad points about the game and why it can be improve.
The cycle of ecommerce
The first thing you need to do to set than ecommerce is you need a domain name e.g. Amazon.co.uk or ebay.com for a website with all of their products displayed and you need to inform the customer of what the product is about and by this you are persuading the customer to buy the product.
After this has been done you need on your website a shopping cart which allows online shopping customers to place items in the cart. Upon checkout, typically calculates a total for the order, including shipping and handling (i.e. postage and packing) charges and the associated taxes. These applications then typically provide a means of capturing a client's payment information, but in the case of a credit card they rely on the software module of the secure gateway provider, in conjunction with the secure payment gateway, in order to conduct secure credit card transactions online. When searching for providers, look for features such as anti-virus protection, spam filters and other mechanisms to keep your business data secure and example of this is that
Electronic funds transfer or EFT is a computer-based systems used to perform financial transactions electronically. Such as Paypal with uses a card based EFT which is used by a cardholder when a payment card such as a credit card or debit card is used. This may take place at an automated teller machine (ATM) or point of sale (POS), or when the card is not present, which covers cards used for mail order, telephone order and internet purchases. This is the most common EFT used over the internet.
After this is done your order will be completed and there are ways of getting notifying the customer by sending them an email that said that the product they are buying has been dispatch and getting sent to you. After this the customer's product will be ship and delivered to there front door.
An example of a good ecommerce website is Play.com and now I am going to show all of the features for this website. To show how it work I am going to show you a step by step of how place, buy and pay for a product off play.com.
I item I am going to show you that I am going to buy is a Xbox 360 console with a 60 GB hard drive. As it shows on the page above by clicking the buy button the item is then added to the shopping basket in the top right corner and then a note will come up on the screen saying that you have added the item to your shopping basket and then give you the choice of if you want to proceed to the checkout or continue shopping.
After this has been done you will then proceed to the checkout.
Then when you get to the checkout you then be asked to fill in the billing and shipping address and the credit/debit card details. This is the page called a Electronic funds transfer when information is kept confidential because the webpage has been secure and this can be seen by the URL because if it is a secure page it must have a Https in as shown below.
EFT will then take between the store and the bank to make sure you have used the correct card detail and it is valid. After this is done the order will be completed and the item will be disbatch and then send to the shipping address.