Digital media and Social Media Essay Sample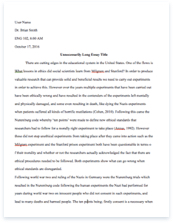 The whole doc is available only for registered users
OPEN DOC
Pages:
Word count: 567
Category: digital
Download Essay
A limited time offer!
Get a custom sample essay written according to your requirements urgent 3h delivery guaranteed
Order Now
Digital media and Social Media Essay Sample
Some of the major changes that I\'ve seen in the past years on the internet in terms of my own use of digital media for example from Mp3 players to online streaming of music. In terms of listening to music on demand, streaming is much preferred because it is just a tap away on our iPhone/devices through an app called Spotify which is very convenient anywhere, anytime. This in turns disregards the need to carry an mp3 player or CD\'s which is an inferior technology in today\'s standard.
Besides that, another change that came about was Social Media, which has enabled us to communicate with a much greater number of people on a global scale that used to only be viable on a local scale like writing and sending mails or letters then waiting to get a reply, days or sometimes weeks later. Furthermore, another change that we have encountered is love in the age of digital media, which is Online Dating. It has revolutionized the way we hook up today compared to decades ago which was more physical and in person.
Apps such as Tinder popularized online dating among the youths, because it made online dating cool and a lot comfortable for the youths to engage or have a long-distance relationship with each other. Moreover, in terms of content creators, it has never been easier years ago than today for individuals like us to be much more active in content creation unlike years ago when it was very difficult. With the release of technologies such as mobile devices which allow for easier and quicker access to all things media. At the same time, many media production tools that were once only available to a few are now free and easy to use.
From newspapers to Web only news portals today, as the internet becomes more and more prevalent, more companies are beginning to distribute content and current news through the internet. As we\'re already in the digital age, digital medias are easy to copy, modify, share and store compared to their counter parts such as the print media and other analog technologies for example, in the movie-making industry, the transition from analog film cameras to digital cameras while filming greatly increases the quality as well as making online distribution effortless.
In my opinion, I feel the changes that came has more pros and outweighs the cons. As generations has evolved over the years, current technology has made it easier for people to access the media in many different ways. It can also give us any information we desire at our fingertips. From walking to the store to acquire newspapers, we could just turn on the television in the comfort of our living room. The most essential part is communication which is vital to our civilization from one society to another, it has made our lives easier in every way.
For the worse part, our society is spending too much time indoors instead of going outside. For young children, not everything they read or hear in the media is true. False information can also spread like wildfire and piracy is a huge problem to content creators. But it is just part and parcel of living in the digital age. As technology expands, our society changes, we should understand that there is more to life than just gadgets, that is what we should strive to teach our children and future generations to come.