Digital technology today Essay Sample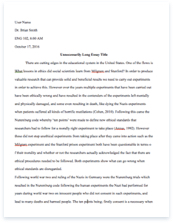 The whole doc is available only for registered users
OPEN DOC
Download Essay
A limited time offer!
Get a custom sample essay written according to your requirements urgent 3h delivery guaranteed
Order Now
Digital technology today Essay Sample
Digital technology has done a tremendous job in assisting people in many ways. The use of digital technology which includes devices such as computers, mobile phones and projectors is substantially increasing day by day. With the advancement of technology, it allows everyone to access a huge collection of information and communicating data to enhance business, communication and education. This essay will discuss the three benefits of the access to digital technology which are the improvement in literacy by using multimedia activities, the improvement in business's productivity and the ability to self-study by students.
The first advantage of the access to digital technology which consists of multimedia activities improves the literacy achievement in schools. In present, it is essential for everyone to know how to read and write. It is possible for multimedia to be used in the classrooms because students can enrich their vocabulary with a definition and illustrative pictures (Puckett 2013, 6). The existence of multimedia activities in the classrooms may support students many different instruction in literacy and provide students with a motivation to study.
In addition, the use of multimedia tools can assist students in getting used to the media and create an active environment in classrooms for student to learn vocabulary (Morgan n. d. ). Also, using multimedia activities such as laptops, tablets and projectors make students feel excited and want to improve their vocabulary results. For instance, according to (Puckett 2013, 7), "the English Language Learners' scores improved through the use of electronic books, commonly referred to as "eBook"".
Furthermore, the use of eBooks are likely help students not only achieve the best results but also explore more academic vocabulary for their writing. Evidence demonstrates that the access to digital technology may improve the literacy achievement, hence the increase in the scores to have better academic results. In summary, the use of multimedia activities can enhance the literacy achievement which plays an important role in schools. Secondly, the access to digital technology provides some technological devices for students' learning in music so that students are possible to study by themselves.
Because of the advancement of electronic equipment such as MIDI, linked keyboards, drum machines and computers, it marks the defining point in music training (Wise, Greenwood and Davis 2011,119). It is not difficult for students to study music with these technological materials because… Additionally, students are likely to use some music apps on tablets like Musician app and Magic Piano by Smule app instead of using music sheet. Raths (2014) acknowledged that "His students can use a music-writing app such as Notion to make their own practice tracks and compose their own songs".
To demonstrate the use of digital technology like tablets, some new songs or new melodies can be created by students. By doing so, the students not only become more creative in their learning but also can study by themselves. The development of technology influenced on the cost of powerful computers making it is not as difficult for a greater number of customers to purchase and connect (Wise, Greenwood and Davis 2011,119). Evidence illustrates that the access to digital technology can help the improvement in music classroom by using electronic equipment. In brief, digital technology brings advantage for students to study by themselves.
Finally, digital technology brings huge benefits not only to the support for the learning but also to the improvement in the business's productivity such as e-business. Businesses can now improve their performance as they have been provided the power to access data and information. The term 'e-business' mentions the enhancement of production processes, customer engagement processes and internal management processes (Mazzarol 2015, 83). Due to the development of digital technology, the factories can boost the productivity of production processes to produce products with high quality and supply to the customer demand in the market.
To obtain the business's goal, digital technology allows businesses to execute the activities through the values of chain as well as providing the decision for those activities (Mazzarol 2015, 83). Additionally, the e-business has a relationship with supply chains. In history, supply chains had a lengthy and sophisticated process which wasted a lot of time. However, with the digital supply chains, it may simplify the receipt procedure and provide the power business with access data and information (How Digital Technology… 2016).
Evidence demonstrates that the access to digital technology can help the businesses' performance and access a wealth of data. Ultimately, businesses tend to use digital technology to advance their performance and the power to access to data and information. In conclusion, the use of digital technology has an extensive potential which has changed everything in a positive way. This has been proven by the great impact it has brought to students, businesses as well as many others in the world.
Reference List
How Digital Technology Could Benefit your Business. 2016. The Telegraph. http://www.telegraph.co.uk/business/digital-management/business-strategy/Mazzarol, Tim. 2015. "SMEs Engagement with E-commerce, E-business and
E-marketing." Small Enterprise Research 22 (1): 79-90. doi:10.1080/13215906.2015.1018400.
Morgan, Kori. 2016. "Advantages & Disadvantages of Schools Using Multimedia." Our
Everyday Life. Accessed December 23, http://oureverydaylife.com/advantages-disadvantages-schools-using-multimedia-22289.htmlPuckett, Rhonda. 2013. "Educational Technology and Its Effective Use." i-Manager's
Journal of Educational Technology 10 (3): 6-11. http://search.proquest.com.dbgw.lis.curtin.edu.au/docview/1535198152/96A955616F624C1FPQ/1?accountid=10382
Raths, David. 2014. "4 Ways Technology Can Make your Music Lessons Sing."
THE Journal. https://thejournal.com/articles/2014/12/03/4-ways-technology-can-make-your-music-lessons-sing.aspxWise, Stuart, Janinka Greenwood, and Niki Davis. 2015 "Teachers' Use of Digital
Technology in Secondary Music Education: Illustrations of Changing Classrooms." British Journal of Music Education 28 (2): 117-134. doi:10.1017/s0265051711000039.