Direct and Indirect Costs Essay Sample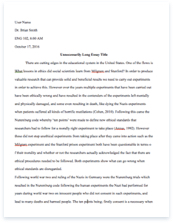 The whole doc is available only for registered users
OPEN DOC
Pages:
Word count: 588
Category: cost
Download Essay
Get Full Essay
Get access to this section to get all the help you need with your essay and educational goals.
Get Access
Direct and Indirect Costs Essay Sample
Costing is the process of assessing and identifying the expenditures related to an operation or venture of a business.  It not only pertains to the financial aspect or budget of a project but includes time and other intangible and unquantifiable resources spent in implementing the project such as energy, emotions or qualitative effect on people.  Costing allows for the full transparency in monitoring and evaluating the activities involved in a project especially in financial transactions.  It allows the administration of expenditure control and clear establishment of accountability.
Costing helps to easily discern where the money goes, which apparently is the major concern of those who have a stake in a project especially the investors.  It further helps in determining what segments or expenses eats up the operating capital of the project the most which may be studied for cost reduction. Costing can also be approached by the allocation of resource to these program areas which clearly demonstrate what activities are carried out for evaluating if they are visibly align or related to the objectives of the program or the long term goals or an organization. Finally, costing allows for performance evaluation because it shows details of the outputs to be achieved, which served as the performance measures. (Scarlett, R. 2006, p454)
Costs estimates can be dissected into direct and indirect costs.  In most instances contingencies are set aside in anticipation of expenses that can possibly occur.  For instance, escalation cost is a contingency for the estimation of the costs of equipment and other resources that normally increase in time due to inflation and devaluation.  (Ritz, G., 1994, p175)  It is important to include both direct and indirect costs of a project for a more realistic evaluation of its feasibility or assessment of its benefits or performance.
Direct costs refers to any cost that can be directly recognized or identified with a particular project or activity such as salaries for direct labor,  transportation cost for the travels involved in doing the project, equipment, raw materials and supplies used in the operation.  These costs can be obviously related to the costing of a particular activity.  On the other hand, indirect cost refers to costs acquired for common or shared objectives that cannot be directly identified to a project or is not part of an installation in case of a construction.  Indirect costs however are essential for the successful achievement or completion of a project.  Common indirect costs include administration and supervision expenses which is fixed expense directed to the whole organization, electricity, insurance and taxes, etc.  (Russell, D, Patel, A. and Wilkinson-Riddle, A., 2001, p7)
For a construction company engaged in a project of building a tower infrastructure for a telecom company, indirect costs commonly include overhead cost for accounting and administration, construction equipment, facilities and tools, which the company already has, fire protection, maintenance, legal expenses, electricity, office supplies, payroll, material handling, warehousing, insurance and taxes.  It must be noted that these costs are continuously incurred regardless of the project.  On the other hand, direct costs that can be directly attributed to the building of the tower infrastructure can include construction costs, contamination restrictions, demolition costs, freight, premium pay, salaries additional temporary workers, protective clothing, security restrictions, among others.
REFERENCES
Ritz, G., (1994). Total Construction Project Management. McGraw-Hill Professional, p172-177
Russell, D, Patel, A. and Wilkinson-Riddle, A. (2001). Cost Accounting: An Essential Guide. Financial Times Prentice Hall, p5-15
Scarlett, R. (2006). Performance Evaluation. Butterworth-Heinemann Publications.  p450-460