Disaster in the Philippines Essay Sample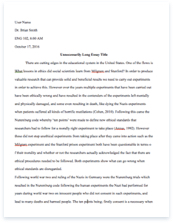 The whole doc is available only for registered users
OPEN DOC
Get Full Essay
Get access to this section to get all help you need with your essay and educational issues.
Get Access
Disaster in the Philippines Essay Sample
I. Introduction
The Pacific Rim is not only a community of the fastest growing and most dynamic nations in the world. It is also the area exposed to a wide range of natural disaster. The Philippines archipelago, located near the western edge of the Pacific Ocean, is in the direct path of seasonal typhoons and monsoon rains which bring floods, storms, storm surges, and their attendant landslides and other forms of devastation. The Philippines also sits on the "ring of fire" where the continental plates collide and thus experience periodic earthquakes and volcanic eruptions. The Philippine exposure to natural disasters may be characterized as frequent, varied, and severe; a combination which has made the country particularly attentive to disaster reduction.( http://www.adrc.asia/countryreport/PHL/PHLeng98/index.html) There are 47 disasters experienced by the Philippines during 2012. This includes tropical storm, typhoon, landslides, flashfloods and earthquakes. (http://www.disaster-report.com/2012/03/latest-natural-disasters-in-philippines.html)
Philippines ranks as the third most disaster-prone country in the world because of its high exposure to natural calamities, a new international report showed. The World Disaster Report 2012, released in Brussels on Oct. 11, also said that the Philippines could spare up to 20 million of its people—about a fifth of its total population—from natural disasters by improving the protection of its coral reefs, a primary line of defense against coastal hazards, including tsunamis. When it comes to province, Pampanga is one of the prone areas of disasters. It has been under state of calamity last August 2012. Wherein, 119 barangays in at least 10 municipalities in the province were affected by floodwaters, according to the report from the Provincial Disaster Risk Reduction and Management Council (PDRRMC). But local disaster officials expect a rise in the statistics as reports on Tuesday from different local government units have yet to be accounted for. The PDRRMC said that flooding has been reported in Sto. Tomas, Lubao, Masantol, Guagua, Bacolor, Minalin, Macabebe, Apalit, Candaba and San Simon towns.
Flooding in San Simon has affected Barangays Dela Paz, San Juan, Sto. Niño and San Agustin with waters reaching between one and three feet. It has affected some 195 families or 667 individuals.( http://www.sunstar.com.ph/pampanga/local-news/2012/08/08/pampanga-under-state-calamity-236377) When it comes to municipality, one of the municipality of Pampanga is Magalang. The main disaster that the municipality faces is the Typhoon. Especially those who are living on barangay near the riverside. One of its barangay is the Barangay San Vicente. When there is a typhoon, the residents living near the riverside do not know what to do and always monitor the level of the water to the river making sure that the water won't go inside the house.
We can't really avoid the natural disasters. Every year and every month there will be a disaster. People do not know when it will come, that's why every barangay and household must be informed and aware on how they are going to prepare when there is a disaster.
II. Objectives
1. To determine the socio demographic profile
2. To know what are the current preparations of barangay San Vicente, Magalang during disaster. 3. To identify what are the right and recommended preparations of the Philippine Risk Reduction Management Council (PRRMC)
III. Significance of the study
To the audience
The audience will be aware and informed that they will apply so that they will be prepared. To community and community radio
When the community will be aware and informed, each household will be prepared and they will know what they are going to do so that their community won't be affected too much. The role of the community radio is to remind and inform the people of the community when they are ON AIR regarding disaster preparedness since radio is also powerful when it comes in disseminating information. To development communication students
They can communicate more for the development of their audience. And will give them awareness that the information needs assessment is important among barangays. IV. Limitation of the study
The study will focus on the reasons why people are not prepared when there is a disaster and who are the people involve when it comes to disseminating the information. The study will interview the barangay captain and it's residents on how prepared they are and what are their plans?
V. Definition of terms
Pacific ring of fire-is an area where a large number of earthquakes and volcanic eruptions occur in the basin of the Pacific Ocean. Disaster- natural or man-made (or technological) hazard resulting in an event of substantial extent causing significant physical damage or destruction, loss of life, or drastic change to the environment. A Disaster preparedness- is in a state of readiness to contain the effects of a forecasted disastrous event to minimize loss of life, injury, and damage to property,
Chapter 2
Review of Related Literature
Next is the Disaster preparedness and perception of flood risk: A study in an alpine valley in Italy since Italy is a country highly vulnerable to floods and landslides. The present study aims to investigate disaster preparedness and perception of flood risk in a group of people living in an alpine valley in the north of Italy. Four hundred seven adult residents in nine communities exposed to hydrogeological risk were interviewed by using a structured questionnaire.(http://www.sciencedirect.com/science/article/pii/S0272494407000904)
Another is the National Center for Disaster Preparedness at Columbia University Mailman School of Public Health works to understand and improve the nation's capacity to prepare for, respond to and recover from disasters.
http://www.ncdp.mailman.columbia.edu/aboutus.htm)
On the other hand, the assessment of disaster preparedness in selected public schools Luzon, Philippines described the status disaster preparedness of public schools.This study also described the school awareness plan of DepEd. (http://upmcphresearchoffice.weebly.com/assessment-of-disaster-preparedness-in-selected-public-schools-in-luzon-philippines.html) On Philippine disaster planning, there are several steps that they have done in order for them to reduce the number of deaths during disasters through information exchange/ coordination among groups, ability to plan and strategize, ability to maintain operations and improve production, inclusion of women and youth. (http://sitemaker.umich.edu/aid_climate_change/10._phillipines_disaster_planning) The planning for disaster preparedness module includes This module is designed to increase the audience's awareness of the nature and management of disasters, leading to better performance indisaster preparedness and response.
(http://iaemeuropa.terapad.com/resources/8959/assets/documents/UN%20DMTP%20-%20Disaster%20Preparedness.pdf)
The preparedness cycle includes Preparedness is not merely a state of readiness, but a theme that has permeated most aspects of emergency management as it has and continues to evolve in the United States and elsewhere. (http://training.fema.gov/EMIWeb/edu/emoutline.asp)
Disaster Preparedness: Concepts, Guidance, and Research Preparedness for disasters is critical for households, businesses, and communities, but many remain unprepared. As recent disasters serve to highlight the need for individual responsibility, local coordination, and continuity plans to ensure the ability to respond to and recover from major events, the federal government has prioritized national preparedness as a goal without developing a system to achieve and maintain it.