Discuss Ayckbourn's Presentation of the Three Wives in 'Absent Friends' Essay Sample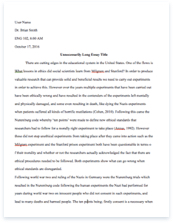 The whole doc is available only for registered users
OPEN DOC
Get Full Essay
Get access to this section to get all help you need with your essay and educational issues.
Get Access
Discuss Ayckbourn's Presentation of the Three Wives in 'Absent Friends' Essay Sample
'Absent Friends' is a short play written by Alan Ayckbourn in 1974. This play tells of the relationships between three different couples each displaying their own individual problems that occur within their marriage. The six characters meet at Diana and Paul's house for afternoon tea, waiting for an old friend (Colin) to arrive and with the pressures and combine troubles of the marriages, this leads to a very strained atmosphere in which 'the cream' incident arises.
After reading and studying the play, I believe that Marge and Gordon have the most stable marriage although we do not meet Gordon in person, only by several telephone conversations. The reason I think this is because they care for each other however Marge is very overprotective towards her hypochondriac husband Gordon, who seems to lie in bed all day and have various accidents with hot water bottles and cough mixture. Marge also refers to her husband as 'Jumjums' which shows the audience her obsession for care for him, and how she treats him like the child which she never had. Marge's character shows a talkative, confident and overall bubbly person in the respect that she manages very well on her own.
The other characters in the play, perceive the relationship between Marge and Gordon as happy and stable as they seem to get along well with each other with no arguments within the play. However, Colin who later arrives, and who's fianc� Carol was recently drowned in a swimming accident sees Marge as a permanent nurse to Gordon who he believes to be a useless individual.
Diana, who is married to Paul, suspects him of having an affair with John's wife, Evelyn. Diana informs Marge of her suspicions. Shortly after Marge first enters, Diana says "What I'm saying is really, I wouldn't blame him. Not altogether. If he did. With someone else. You know, another woman…I know he is. He's not very clever and he's a very bad liar like most men".
Diana then manages to back up her thoughts by then saying "If he takes the trouble, like last Saturday, to tell me he's just going down the road to the football match, he might at least choose a day when their playing at home. Although Marge is not engaging in the conversation, she displays a lot of thought throughout the play, and she appears to be worried about Diana, in the fact that her husband is having an affair with another character in the play.
Despite the anxiety within the love triangle between Diana, Paul and Evelyn, Marge appears to be rather cheerful; however the audience is able to recognize what Marge is thinking about the other wives within the play, with Marge and Diana having similar views on Evelyn, which is highly boring and unpleasant. In several places throughout the play, we can see that Marge dislikes Evelyn as she uses a lot of sarcasm towards for example "Miss Chatterbox" as she is very quiet almost silent throughout this play. Also when she answers Colin's question by saying "It's just her manner".
Throughout Ayckbourn's 'Absent Friends', he displays Marge as loud, bubbly, confident, cautious and a sensitive person and I have seen all of these emotions within the play.
Evelyn who is married to Paul, at the beginning of the performance, is described as a "Heavily made up, reasonably trendily dressed, expressionless girl". From the beginning of Act 1 to the end of Act 2 she has a sarcastic characteristic and does not appear to be a very nice person. She is having an affair with Diana's husband Paul and does not deny this in any way. "We did it in the back of his car the other afternoon, but I wouldn't call that a love affair". Evelyn does not feel at all guilty towards John her husband. Marge asks Evelyn "does John know about you and Paul?" and she replies by saying "Probably. He's not going to complain…He relies on Paul for business doesn't he? Without Paul, he's in trouble. Business before pleasure, that's John's motto". Marge is beginning to get angry and upset with Evelyn. "I'm sorry; I find your attitude quite disgusting. Heartless, cruel and disgusting". Marge then involves Evelyn and John's baby Wayne. This makes the reader sympathise with the child which gives more affect to the play. Marge looks into the pram and says "Poor little child. If only he knew…"You're just a heartless little tart".
Evelyn's personality is very much the opposite of that of Marge, mainly through her long lasting silence. This is probably due to the secret affair she is having with Diana's husband. Her silence also suggests to the audience and cast that her relationship with her own husband, John, is almost non-existent. I would imagine that Evelyn gets easily bored with her husband and she displays this throughout the play by saying "Sit down for heavens sake", "go away" and "I'm not doing that for my bloody husband, he can stuff it". This suggests that they have a very weak relationship and that at the moment their marriage is not working.
Marge feels sorry for Evelyn's husband John. Although his motto is "Business before pleasure" and because of the lack of 'excitement', Evelyn is getting bored, Marge says to Evelyn, "Poor John", "God help him being married to you".
Evelyn chooses to ignore most of the things which are being said at the tea party and continues to sit silently, reading her magazine, and being totally uninterested in what is happening around her.
The way in which Ayckbourn presents Diana, in some cases makes the audience empathise and sympathise with her. She truly loves her husband Paul, however due to the affair he is having with the cold, conniving tart (Evelyn), their marriage and love life is slowly deteriorating. Diana's relationship with her husband Paul is also undermined by the fact that Paul insisted upon sending their children to boarding school which is having a great affect on their relationship.
As Diana appears to the audience to be there main victim within the play, most of the other characters don't realise this until the 'Cream' incident occurs, in which Diana pours a whole jug of cream over her husband Paul's head. Diana is known to give the impression that she is slightly fraught and this supports this description. Straight after Di pours the cream, she says "Accidents will happen". Paul immediately responds "Hey! What are you doing woman?" John and Colin do not really no about the uncomfortable atmosphere between the two conspicuous characters being Evelyn and Paul, however when Diana is sick on the stairs, Marge said "Paper towels, in the kitchen. Come on, this is partly your fault". Diana shows a very vindictive side towards her character however this is understandable to the audience as her husband is having an affair with another woman.
Before this disreputable 'Cream' incident, the other characters within the play seem to think that Paul and Diana had a fairly good relationship and were reasonably happy like any normal married couple. Then, when the pouring of the cream happened, this was a bit of a shock to everyone, especially Paul. When this happened, Evelyn did not pay any attention to it and just carried on reading her magazine. Maybe this was because she knew she had something to do with it would could mean she has a guilty conscience.
Throughout the play, Diana shows and tells her feelings towards Evelyn and makes characters, especially Marge know what she thinks of Evelyn. This is pretty obvious by the way that they do not really communicate with each other like friends would normally do. The lack of communication; mainly do to Evelyn's personality takes its toll on her marriage and also her friendship. In addition to this, Diana shows little feelings about Marge, and does not tell the audience anything about Marge. The most obvious explanation for this is that her mind is set upon the affair in which her husband is having with John's wide, Evelyn. On the other hand, this could be because Diana finds Marge a very supportive person who she can talk to about her problems and thoughts, which she does throughout the whole of 'Absent Friends'.
Overall, after looking at the presentations of the three wives in 'Absent Friends', we can see that each couple has their own individual problems for many different reasons such as illnesses, affairs and boredom.
In Marge and Gordon's case, Marge appears to be the 'boss' in their relationship, with Gordon being permanently ill in bed. By the way she treats him and with his nick name "Jumjums", this displays her embarrassing amount of affection towards him which results in their marriage being loving but distant.
With Diana and Paul's relationship they have the problem that Paul is having an affair however this is influenced by Di being in control of the happenings within their marriage which would normally be a joint decision in a stable relationship. Also due to the fact that Paul sent their children to boarding school has had a great impact on the way they interact with each other with little talk between themselves.
John and Evelyn's relationship, to me – as the audience, I think they have the weakest relationship. John appears to be oblivious to what is going on around him which makes Evelyn worry more about herself which gives her a selfish temperament in which Marge and Diana dislike. Evelyn is uninterested in everything expect her magazine and her long lasting silence illustrates a guilty conscience.
Throughout the play, Ayckbourn suggests that each individual character has problems – like any normal person, and he shows these troubles within their marriage. This makes each of the marriages imperfect in one way or another which I believe Ayckbourn is trying to demonstrate, suggesting that there will never be a perfect relationship.