Disney: Losing Magic in the Middle Kingdom Essay Sample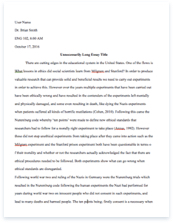 The whole doc is available only for registered users
OPEN DOC
Pages:
Word count: 360
Category: Disney
Download Essay
A limited time offer!
Get a custom sample essay written according to your requirements urgent 3h delivery guaranteed
Order Now
Disney: Losing Magic in the Middle Kingdom Essay Sample
First of all, I strongly believed the major error committed by the park was the lack of previous researching about Hong Kong cultural life, before opening the park. At the begging, managers insisted on maintaining Disney World's traditions. Soon after its first opening, Hong Kong Disneyland had to struggle with complaints about: factors such as the park's small size, inconvenient location, lack of unique features, insufficient appeal to adults and missing Chinese elements. It was important to know beforehand some aspect of Chinese normal life. Such as the enormous attention parents focused on their children education and that school kids were busy almost year round. This is the reason why shifting the focus from entertainment to "edutaiment" resulted a huge asset to the competing Ocean Park. Another important aspect to consider was the fact that Hong Kong's people were infamous for their impatience, they often look for entertainment options that were convenient, comfortable, fast and inexpensive. Because of this they were reluctant to lining up for everything, complaining it was too crowded. Secondly, the population was not familiar with the Disney culture.
As they had a strong cultural identity of its own, the general population was receptive to foreign and new things. An also there were not many attractions to late teenagers and adults. Despite of the feng shui master consultation in order to achieve a harmonious environment, Hong Kong Disneyland had to face with several environmental issues. In my opinion this complaints were due to the fact this was a foreign company investing in a completely different culture. This is why every single aspect should be carried on with more attention than usual. As for instance, food conditions and employees as well. Another feature Hong Kong Disneyland failed on was selling tickets in advanced and then having to face with the grumbling crowd waiting to enter the park. From above mentioned reasons, I consider that Disney should have made more research before opening Hong Kong Disneyland. However, once problems had developed, they should immediately realize that the only way to cope with the situation was not to do business the American way, but the local one.