Distribution Channels Essay Sample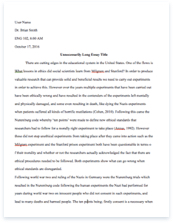 The whole doc is available only for registered users
OPEN DOC
Download Essay
Get Full Essay
Get access to this section to get all the help you need with your essay and educational goals.
Get Access
Distribution Channels Essay Sample
Utilizing an article from Business Week as well as additional material, this essay will answer the question: "Is simultaneous distribution working for Wagner? If it is working, what are the necessary ingredients that Wagner possesses that have led him to success? If it is working for him, why don`t traditional studios adopt it? When should you avoid simultaneous distribution of products?" by breaking it down into four parts.
Is simultaneous distribution working for Wagner?
     A distribution channel is a set of independent organizations or intermediaries involved in the process of making a product available.  It directs the flow of products available from producers to customers.  A distribution channel can operate in a variety of ways using, if required, intermediaries and channel members.
     In the specific example of Wagner, he is not explosive in his approach to distribution, preferring subtlety and to "disappear in the crowd" (Walking around the shoot of a movie in which he has invested millions, he wears a back pack and baseball cap, giving the impression that he is a screenwriter or student). But – he controls a small piece of Hollywood's action, including satellite dishes, move sets and cinemas.  Controlling these aspects he can create a laboratory to test digital technologies.
He is able to gather data on new potential audiences and save on printing and shipping costs. (Park, 2004).  Not having to worry about piracy, later on this year he is going to attempt the release of films simultaneously in theatre, on DVD and on one of the two cable channels he co-owns. DVDs, cable TV and theatres all have different consumer markets. In effect he is controlling the full aspect of a distribution channel using the Vertical Marketing System (VMS).  This is a distribution channel structure in which producers, wholesalers and retailers act as a unified system. (Place, 1999). By the results that we have discussed, it can be seen that simultaneous distribution IS working for Wagner.
What are the necessary ingredients Wagner possesses that have led him to success?
     I believe that his very subtlety, the fact that he has not used a crash and burn approach is one of the biggest contributing factors to his success.  He's pragmatic and has a style that appeals to some industry veterans.  He is subtly making connections with big industry players, having become on friendly terms with Robert De Niro, and making movies with the director Steven Soderbergh.  Good interpersonal skills and a finger on the pulse of the industry seem to be vital ingredients that he has.  He is in complete control whilst keeping a very low profile as opposed to his business partner Mark Cuban who is the owner of the Dallas Mavericks.
Gartner G2 analyst Mike McGuire suggests that this might be the approach of the future (Park, 2004).
If it's working for him, why don't traditional studios adopt it?
     A traditional studio may be unwilling to make the change for a variety of reasons – they may believe that they already have a tried and trusted way of doing things, and they may believe that this method may not succeed. In addition, many theaters have refused to play product that is released in other formats at the same time as on film. Mike Campbell, president and CEO of Regal Entertainment Group, the largest US theater chain, has been quoted as saying "Our policy will continue to be that we don't exhibit films that are already in the market on DVD or pay-per-view.  We believe the plan is ill-conceived and won't receive much support from the traditional exhibition or distribution community."  (Sperling, 2005)
However, I believe that if the method continues to succeed into the future, then traditional studios may begin to change their way of doing things. The Walt Disney Company is a diversified worldwide entertainment company, operating in four segments: Media Networks, Parks and Resorts, Studio Entertainment and Consumer Products. For the 9 months ended 7/02/05, revenues rose 4% to $24.21B. Net income increased 24% to $2.27B. Results reflect strong growth in worldwide home entertainment, higher affiliate revenue, and improved operating margins and lower debt levels. (Answers.com, 2005)
When should you avoid simultaneous distribution of products?
     When the products are in direct competition to one another and will have a detrimental impact on the success of the other.  For example, you wouldn't release two children's movies into the same theatre at the same time.  Whereas if the two movies were released at separate times they may be equally as successful as one another, if they were released at the same time parents may decide to take their children to only one.
Conclusion
     By the above we can conclude that simultaneous distribution is working fro Wagner, because of the combination that he has.  There has been initial opposition from traditional studios which have tried and trusted ways of doing things, but will adopt this way of doing things if it proves to work well in the future. I draw your attention to something that had profound impact in the film industry – in 1927, "talkies" (movies with sound) were considered a fad.  They took just two years to become industry standard. (Wikipedia, 2005).  Imagine that the producers of the first talkies (one of which was "The Jazz Singer" of 1927 – had decided that it wasn't worth doing because of opposition that they encountered.  I will watch Wagner's activities with interest.
Works Cited
Answers.com. "The Walt Disney Company" retrieved 25 November 2005 from the website http://www.answers.com/topic/the-walt-disney-company
Allen, Gemmy.  "Place" http://ollie.dccd.edue/mrkt 2370/Chapters/ch7/7place.htm (1999)
Hollywood Reporter.com
Parks, Andrew. "A 21st Century Mogul?  Tech Entrepreneur Todd Wagner may have a trick or two to show Tinseltown" Business Week 10 May 2004.
Sperling, Nicole "Closing windows make exhibits hot",  Hollywood Reporter.com, retrieved 25 November 2005 from the website http://www.thehollywoodreporter.com/thr/article_display.jsp?vnu_content_id=1000937456
Wikipedia (2005).  Retrieved 25 Nov 2005, http://en.wikipedia.org/wiki/Sound_film