Divorced, Beheaded, Survived Essay Sample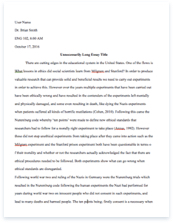 The whole doc is available only for registered users
OPEN DOC
Pages:
Word count: 955
Category: fiction
Get Full Essay
Get access to this section to get all help you need with your essay and educational issues.
Get Access
Divorced, Beheaded, Survived Essay Sample
Many of us have tried losing someone we love, maybe a family member or a friend, and afterwards had to deal with it and get on with our own lives. This is also the dilemma in this short story where we meet a mother, Sarah, who has to help her son through a hard time, after he has lost his best friend, Peter, in a car accident. Her son's loss reminds her of when she as a child lost her brother Terry. This essay is based on the short story "… Divorced, Beheaded, Survived" written in 2010 by Robin Black. In this essay the focus will be on the structure, the themes and the use of symbols in the short story. The short story is written in present time, but with a lot of flash-backs in past tense to Sarah's childhood. The short story begins with a flash-back to Sarah's childhood when she, her brother and 3 of their friends, Johnny Sanderson, Jeff Mandelbaum and Molly Denham, are playing a role play about King Henry VIII of England and his wives. In this flash-back we also hear about Terry's death and throughout the short story we hear about him and Mark and his loss by turns. It is like the two deaths and the part where the families are dealing with it are written in a parallel to each other.
In this short story we deal with all the different stages of death as themes; how to deal with it, how it affects us and how to move on, including death in a young age. The dealing with death is quite different in reality than in the role play. "And Terry would hold his face in both his hands, his shoulders heaving in enormous, racking, make-believe sobs. But in real life, it was all silent hours. Vacant stares" (Divorced, Beheaded, Survived. Robin Black, p. 4, l. 99-101). The mood around Terry is now full of silence, while in the role play they symbolized death with tears and sobs. Death was a game, but it changes as soon as Terry gets sick. Because Sarah has been through this kind of loss and sorrow by losing her brother, she now 30 years later thinks a lot about how to protect her own children. "[…] as soon as I thought Mark was old enough to ask me questions, I made the decision to put away the picture of my brother. […] It just seemed to me to be too hard on the children." (Divorced, Beheaded, Survived. Robin Black, p. 5, l. 131-137).
When someone dies, many people go into themselves and close off. So did the 3 friends when Terry died, and so does Mark, when his best friend dies. "And I don't think Mark's spoken very much to any of his friends since then. Not about Peter. He goes off to school, and comes right home. Heads straight for his room and closes the door" (Divorced, Beheaded, Survived. Robin Black, p. 5, l. 148-150). This quote shows that Mark closes off. He does not talk to anybody. Not his friends, not his family, he is just alone in his room as much as possible. This was also what happened when Terry died. "As soon as we learned Terry was sick, my house stopped being the daily gathering place. […] And one by one the other children began avoiding us. We had played together all our lives, and then it ended. There was no more ease between us". (Divorced, Beheaded, Survived. Robin Black, p. 5, l. 102-106). The friends stop coming by, and they do not play anymore, even though they had done it every day after school. "I was afraid my brother's face would become a fearful thing for them. And maybe for me as well, with kids of my own.
So I put him in the dresser drawer I use for the few really fine scarves and gloves I possesses, the softest place for storage I could find". (Divorced, Beheaded, Survived. Rob-in Black p. 5, l. 139-142. The fact that Sarah puts the picture of her brother in the drawer is a symbol of her fear of talking about- and dealing with death. She is trying to hide death away from herself and her children. After Mark has lost his best friend and he starts asking about Terry's death, Sarah finds the picture. When she is taking the picture out of the drawer it is a symbol of her accepting the death of her brother. She is opening up to Mark about the sorrow, and maybe she, by telling about her own loss, is helping him out of his. The title "Divorced, Beheaded, Survived" shows the development through the short story.
Sarah and Terry spend a lot of time together, and when Terry gets sick, it is like they do not understand each other and Terry does not need Sarah anymore. They get divorced from each other. Beheaded is the part where Terry dies, and even though it is difficult for Sarah to deal with the loss, she still sur-vives. This short story shows that even though death and dealing with it is difficult and full of sorrow, it is necessary to talk about, instead of not dealing with it. Sarah cannot talk about it, but when her son needs her help she has to. Her try to protect her children is not helping, because her son is going through the same thing. Instead it is important to be open and talk about it. Also with children, be-cause no matter when in their lives it happens, they will experience death at some point, and they might as well be ready.