Domestic Solar-Powered Water Heaters in the Sunbelt States to Conserve Energy Consumption Essay Sample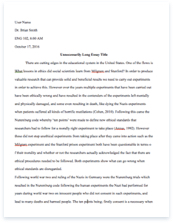 The whole doc is available only for registered users
OPEN DOC
Pages:
Word count: 1065
Category: solar
Download Essay
A limited time offer!
Get a custom sample essay written according to your requirements urgent 3h delivery guaranteed
Order Now
Domestic Solar-Powered Water Heaters in the Sunbelt States to Conserve Energy Consumption Essay Sample
Solar-powered water heaters use solar energy (sun's energy) to heat water. There is no electricity required in the process even though it may be used to pump water to the tank or reservoir for subsequent use or heat storage. Solar-powered  water heaters  is a recent improvement in the technology of heating and warming water in both domestic and even in business premises. This technology is much sustainable and has lowered the amount spent on other sources of energy such as fossil fuel and electricity, at the same time reducing carbon dioxide emission to the environment (National Renewable Energy Laboratories). Other than reducing carbon dioxide emission, using solar powered heaters is much economical overtime since there are no fuel and electricity bills to be paid even though the installation cost may be more expensive than the conventional water heaters using either electricity, or fuel.
It is much efficient and effective to use solar-powered water heaters in the Sunbelt states. This is because heat from the sun is readily available in these states through out the year and thus it will serve as conservation of energy resources, at the same time using environmentally friendly energy. Using the solar system for heating water domestically can be useful because it can serve as cooling system which can help in regulating temperatures in the building especially at times of hot temperatures or as a cooling facility (National Renewable Energy Laboratories). This system can also be used in providing domestic hot water especially in the cold seasons like winter. Though solar-powered heater may be objected for its expensive initial installation cost, solar-powered water heaters are reliable and cheap to maintain once installed (Anderson 41).
Another importance of using solar powered water heaters domestically in the Sunbelt states is that installation of the system is simple and economical, especially when some of the materials used are improvised. Installation just involves fastening a collector on a wall or roof facing the direction of sun and also water is pumped or naturally driven by conventional method to be heated. Residential solar heaters are much economical since they have a pay back period of about 4-8 years and a life span of around 15-40 years which means using this domestic water heaters will be at cost of zero after the payback period (National Renewable Energy laboratory).
In some countries such as the U.S, home owners are given tax credits of about thirty percent to the total installation cost of solar heaters. Solar heating water system is also manageable and there are no other costs which are required after installation (National Renewable Energy laboratory). There are two types of solar water heaters which can be used in residential houses and be economical and convenient especially in the Sunbelt states. These systems include the passive or compact system and also the active system. The passive system is more basic and involves simple installation and thus is cheap even though may not be reliable during the cold weather (Nusz and Ramlow 21). The active system on the other hand is more complicated and expensive but can cope in any weather. The passive solar heaters is more suitable in the sun belt system since the climate in these states has continuous sunshine through out the year and also is the most cheapest than any other heating system.
Use of solar powered heaters in the Sunbelt states will be advantage to the global world since it will improve the environment by reducing carbon dioxide emission to the environment, which is a greenhouse gas as well as eliminate the risk of water pollution. Using these solar powered water heaters will reduce demand of using fossil fuels, which will in turn reduce water and air pollution and also reduce heat-trapping gases hence reducing global warming (Anderson, 2002). This heating system is carbon free as well as energy saving since the sun will be available through out and also is free, thus this system is essential in the Sunbelt states. This system is thus economical way of utilizing natural energy into useful manner as well as reduction of global warming, which is threatening sustainable stability of the world. This technology has also been proven as being efficient and reliable in many states and that is why Sunbelt states are being encouraged to use this technology since its benefits can not be compared with the benefits of any other water heating system.
Sunbelt states should use and adopt this system because they are more beneficial as compared to the other water heating systems which use fuels, gas, and electricity. The operational costs of solar water heaters are much cheap as compared the operational cost of the other water heaters that use electricity or gases. The energy storage capacity of these solar powered water heaters is also large. Furthermore, solar water heaters have a large life expectancy and can have return on the investment cost. It has also reliability of having hot water through out unlike the other systems which can not provide hot water in the times of power loss or acute fuel shortage (National Renewable Energy laboratory). The Sunbelt states should use solar powered heaters since there is no limitation of loss of energy even if the number of users increases in the future unlike fossil fuels, which are under threat of depletion (Nusz and Ramlow 79). Solar powered water heaters usage should be expanded and much encouraged in the Sunbelt states since it is cost effective and also reliable since the sun can provide energy even during the winter season. This solar system can even enable swimming pool season to be extended or available through out the year in these states.
All in all, solar heating system will be much suitable and economical in these states and thus there is a need to adopt this system as it will be conserving the natural energy as well as protecting our environment.
Works cited
Anderson, Bruce. The Fuel Savers: a Kit of Solar Ideas for Your Home, Apartment, or Business. Lafayette, CA: Morning Sun Press, 2002.
National Renewable Energy Laboratory. (1996). "Energy Efficiency and Renewable Energy". Solar Water Heating. Mar. 1996. 14 Jly. 2010. <http://www.nrel.gov/docs/legosti/fy96/17459.pdf>
Nusz, Benjamin, and Ramlow, Bob. Solar Water Heating: A Comprehensive Guide to Solar Water and Space Heating. Gabriola Island: New Society Publishers, 2006.