Dynamic Ticket Pricing Essay Sample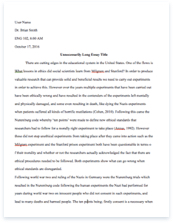 The whole doc is available only for registered users
OPEN DOC
Pages:
Word count: 3815
Category: baseball
Get Full Essay
Get access to this section to get all help you need with your essay and educational issues.
Get Access
Dynamic Ticket Pricing Essay Sample
1. Executive Summary (p. 2)
2. Dynamic Ticket Pricing Overview (p. )
3. Braves Opportunity (p. )
4. Marketing Objective and Strategy (p. )
5. Expanding Dynamic Ticket Pricing in Turner Field (p. ) 6. Educating Fans on Dynamic Ticket Pricing (p. )
7. Tactics (p. )
8. Budget (p. )
9. Conclusion (p. )
10. Appendix (p. )
Executive Summary
The number of Major League Baseball teams utilizing dynamic ticket pricing (DTP) has grown significantly over the last several seasons. The pricing model allows teams to used advanced software that captures the true value of a game ticket in real-time based on a variety of changing factors. While many teams have chosen to dynamically price their entire stadium, the Atlanta Braves implemented the model in 2012 on a trial basis, only dynamically pricing the Outfield Pavilion section. Based on primary market research data, MLB fans seem to be somewhat suspicious of the new model and its benefits. In this paper we will explain why the Braves should expand to all seats using DTP and an approach to educating fans to the benefits of this method of ticket sales. Background
Dynamic Ticket Pricing
Major League Baseball season is a six-month, 162 game marathon, during which a variety of factors, such as team performance, injuries, player acquisitions, intriguing matchups and weather can significantly influence the ticket demand for individual games. Historically, teams have attempted to forecast demand for games at the beginning of each season and set variable ticket prices based on these forecasts. However, many of the factors that affect demand are impossible to predict months in advance. Therefore, 20 of the 30 MLB teams have recently begun implementing a dynamic ticket pricing model which allows them the flexibility to change prices daily throughout the season in order to capture the true value of each game. Using advanced software, teams are able to evaluate the changing value of tickets based on a variety of data points and make necessary adjustments. Many of the teams who have implemented dynamic ticket pricing assure their fans that the new model guarantees that fans receive the best value for their dollar.
However, MLB fans seem to be unconvinced that the model is truly to their advantage. After asking 100,000 of their Facebook fans what they thought about dynamic ticket pricing, Fan Freedom concluded that most fans are skeptical of the concept and think it is unfair. For example, survey data showed that 53% of fans that had bought a dynamically priced ticket felt like they had "lost money" while only 29% felt like they had "saved money." According to our own survey of over 75 avid Major League Baseball fans from across the United States, 31% of fans believe that they "save money" by purchasing dynamically priced tickets, while 47% believe that they "lose money."
Additionally, 42% said the dynamic ticket pricing model makes them want to purchase tickets "as soon as possible", while 37% said they model makes them want to wait until "closer to game time." This data indicates that teams who want to maximize ticket revenue and game attendance, while also incenting fans to make earlier purchase decisions through the dynamic ticket pricing model should do a better job of transparently explaining the model to fans and communicating its benefits.
Atlanta Brave Dynamic Pricing
During the 2012 season, the Atlanta Braves followed the emerging trend in ticket pricing strategy by deciding to dynamically price tickets in the Outfield Pavilion section. Rather than dynamically price the entire stadium, like some MLB teams have done, the Braves chose to implement the model on a trial basis in the outfield section. When the introduction of dynamic pricing was announced, Braves Executive Vice President of Market and Sales said, "I still have some reservations about dynamic pricing. But I can look at it now, in these seats at least, as an acceptable risk. Looking back on the 2012 season, Braves marketing director Hill Scott, a University of Oregon alum, said fans struggled to understand why ticket prices for individual games changed on a daily basis.
After talking with Mr. Scott, we determined that our project team could assist the Braves organization by creating a strategy to educate Braves fans on the function and purpose of dynamic ticket pricing, while also explaining the financial benefit fans receive from purchasing tickets early (ideally purchasing season tickets) in order to avoid the risk of price increases. After a rebound 2012 season and an offseason in which the team made multiple high-profile acquisitions, the Braves enter 2013 amidst significant fan hype and excitement. The interesting opportunity in this case arises when comparing how the team is expected to perform from fan expectations compared to how it is actually projected to perform. The Nevada sportsbooks set their lines for over-under regular season win odds with fan perception in mind.
Essentially, they are setting a line based on what they think people perceive the team. Going into this season that line is set at 88 wins. This win total would result in excellent season that would put the Braves in the wild card hunt late in the season. However, the baseball projection system at Baseball Prospectus, PECOTA (http://www.baseballprospectus.com/odds/), predicts the Braves will only win 82 games with a 30% chance of making the playoffs. This is a significant disparity and one that aligns very well with the goals of DTP. Fans in general are expecting far better things than the team is likely to achieve. Therefore, the Braves can capitalize on the preseason hype with "Buy Early and Save" messaging that ensures fans they are receiving the best value by making early purchase decisions. Early purchases will drive demand and increase price, which will increase attendance and maximize revenue.
Marketing Objectives
* Increase revenue in the Outfield Pavilion section by $9,600 per targeted game in the 2013 baseball season through optimizing the Braves dynamic ticket pricing strategy and improving communications. This increase equates to $96,000 across the ten games in which we are trying to manufacture sell outs. This is based on our analysis of past Braves ticket sales on the secondary market. We intend to take back 30% of the StubHub sales from comparable games last year, and translate them back to higher value Braves sales.
* Use our success from the sample test on the outfield pavilion in 2013 involving DTP and to expand it across all of Turner Field, ultimately controlling the distribution of tickets in game in order to appear as a more desirable target for sponsors when being viewed by television audiences. By employing this fully dynamic pricing strategy, we can achieve these objectives and communicate to fans the benefits of buying early to save on ticket prices.
Marketing Strategies
Teams who implement dynamic ticket pricing should be aware of the effects on fan perception. While we do not want to overemphasize the new approach to tickets, it is important for us to be transparent. During our research, we have discovered that some teams who have chosen to implement dynamic ticket pricing attempt to introduce the new model "under the radar" hoping fans will accept the changes with little notice or understanding. However, we believe that teams who transparently communicate the changes they are making experience the greatest return. Kansas City Chiefs Senior VP of Business Operations Bill Chapin recently said at the Sloan Sports Analytics Conference, "Teams are in the education business." According to Chapin, fans are willing to understand changes teams make to business operations as long as the team takes the time to show the fans exactly the process and to explain what the benefits are.
Increasing emphasis on education will increase fan adoption and satisfaction because fans realize they are valued and appreciated. Based on a conversation we had with San Diego Padres Vice President of Corporate Partnerships Jarrod Dillon, we set the following criteria for our communications with fans. 1. Do not give the impression a ticket does not have value. One side of DTP is that ticket price drops when demand is low. We want to avoid highlighting this aspect so fans do not feel they were "ripped off" or their ticket is for an inferior product. 2. Focus on marquee matchups. Selling out big games should be the team's top priority.
The excitement of a sellout creates positive buzz and word-of-mouth promotion in the community, increases TV ratings, and improves the likelihood of increasing attendance for future games. Our communications to fans will focus on these high profile games (holiday weekends, division rivals, popular teams). Not only are we more likely to sell out, but we are also more likely to reap the benefits of the DTP model as illustrated above. 3. Keep all communications fan-friendly. We want to make sure we do not confuse or intimidate fans with industry jargon. We will not refer to tickets as dynamically priced and we will maintain a positive tone whenever speaking with our consumers.
Tactics
Research & Partnerships
It would be advantageous for the Braves to partner with other MLB teams (such as when the San Diego Padres partnered with the Houston Astros and Oakland A's) that have similar consumer markets. MLB teams should not act as direct competitors when it comes to ticket sales due to geographic distance and fan loyalties. Two or more teams can collaborate on research findings and the success of past communication campaigns. The Braves can also conduct their own research, as we have done using secondary market data to look at just one section of the ballpark's pricing over last season across approximately a dozen games. After a research program is in place, the Braves can move onto further tactics and programs to communicate pricing to fans and the benefits of early purchase decisions.
Manufacture Sellouts
In 2013 we are recommending that the Braves target 10 premium games for sell-outs using dynamic ticket pricing: Mon, April 1 Vs. Phillies (Opening Day)
Fri, April 5 Vs. Cubs (Fireworks Night)
Fri, May 3 Vs. Mets (Fireworks Night)
Thu, May 30 Vs. BlueJays (Freddie Freeman Bobblehead)
Fri, June 14 Vs. Giants (Fireworks Night)
Thurs, June 20 Vs. Mets (BJ Upton Bobblehead)
Thu, July 4th Vs. Marlins (4th of July Fireworks)
Sat, July 27 Vs Cardinals (Napa Cap Giveaway)
Thurs August 29 Vs. Indians (DragonCon Night)
Fri, September 29 (Fireworks Night)
These recommendations are based on Stubhub sales data from 2012 for these similar games: Fri, April 13th Vs. Brewers (Opening Day)
Fri, April 27th Vs. Pirates (Fireworks Night)
Fri, May 25th Vs. Nationals (Fireworks Night)
June 9th Vs. Blue Jays (Sid Bream Bobblehead)
June 13th Vs. NYY (Craig Kimbrel Bobblehead)
July 4th Vs. Cubs (4th of July Fireworks)
Thurs, August 16th Vs. Padres (Chipper Jones Bobblehead)
Aug 31st Vs. Phillies (DragonCon)
Fri, September 14th Vs. Nationals (Fireworks night)
Fri, September 28th Vs. Mets (Chipper Jones Print and Fireworks)
We used these data to put together graphs of trends in ticket buying leading up to the games. Above is an example of what we learned. The Y-axis shows the price that each ticket sold for on the StubHub market. The X-axis is the order in which the tickets were purchased. The first purchase is usually very early before the season and the last ticket is purchased 2 hours before first pitch. These data are for the Outfield Pavilion section that the Braves have targeted for dynamic ticket pricing starting in 2013. For most games during the season we see this graph trending down, but for the few games that are popular and closest to sellouts, we see the graph like it is here. These games are ideal for demonstrating to upper management why dynamic ticket pricing and the idea of "buy early and save" is in the best interest of the fan. The comparable games we chose from 2012 averaged attendance of 40,494, a significantly number the team's 2012 overall average attendance of 29,878.
The lowest figure from the games we analyzed was 31,203 and the highest figure 51,910 for the September 28th game vs. the Mets, which was Chipper Jones' retirement game. Our targeted games for sellout in 2013 are not expected to reach the same level as the Chipper Jones retirement game, but we do expect to be around the average near 40,000 for a sellout. An average of 864 tickets were sold in the Outfield Pavilion section on StubHub for each game we analyzed in the 2012 season for an average of $31.04. The Braves have started the 2013 season with an introductory price averaging $32 per ticket in the Outfield Pavilion using the dynamic ticketing strategy. This is a good starting price, close to the average of a typical game over the entire sales window. The price is enough to encourage early purchasing without missing out on possible revenue.
A savvy consumer will realize that buying early is in their best interest before demand spikes while the Braves still have room to raise prices with demand going up closer to the game. The goal is to eat into the StubHub share of the market by pricing competitively using dynamic ticket pricing. The better the team prices its primary tickets, the less it has to worry about them being sold on the secondary market. Those 864 tickets in this section represent just over 2% of ticket sales for the entire stadium. We will measure the success of our pricing model by setting a goal to take over 1/3 of those sales. Anywhere between 280-300 additional sales per game in the Outfield Pavilion will be considered a success. We can also scrape the StubHub data at the end of the 2013 season to determine if we have made a disruption.
Consumer Strategic Seating
Implementing dynamic pricing in multiple sections in Turner Field will allow the Braves the flexibility to adjust prices in a manner that dictates consumer seating. Developing a program in order to push consumers towards certain areas of the ballpark when purchasing tickets is essential: it maximizes revenue by upgrading the consumer to a better section than they initially anticipated. For example: By pricing section "B" (a consumer's desired section) at a markup of $38 instead of a $32 original price and pricing section "A" (a better perceived section that is close in proximity to section "B") at a discount of $43 instead of a $50 original price, the consumer can be pushed to purchase a ticket of a higher perceived valued for a small addition in price. Such thinking entails, "I can get a better section for only $5 more!"
By doing this, the ballpark can generate higher revenue, give the consumer a feeling of achieved success and give a better overall experience to that consumer. Moreover, by filling a more televised section of the ballpark the team will benefit through an increased television audience, increased sponsorship revenue, and by increasing the average number of games attended per year by those consumers receiving the discounted premium section. The sales team can price these sections both on their website and advertise or push these incentives via sales representatives at the ticket booth on game days. To protect the validity of this pricing system, this program must not allow tickets to decrease in price as time progresses throughout the day of the game as to undermine the benefits of purchasing early for the consumer.
In-park communications
By using the Jumbotron, signage, game programs and speaker communications systems the Braves can tap into consumers that purchase multiple tickets per season and increase their attendance rates. The Jumbotron can include a 30 second spot after 3 innings that explains the monetary and consumer perceived benefits of early purchase decisions, as well as the underlying concept of dynamic ticket pricing without tilting it that way, but rather "single game ticket pricing." By offering multiple game packages (5, 10. 25, 40 and season ticket holders) the Braves can offer incentives and shift momentum to more ticket purchases at the park rather than in online sales.
Signage throughout the park should reflect this early buying message with script on concession stands, supplies such as cups and plates, posters near entryways and areas that include long wait periods for consumers. PA communications can also be used in between innings, and most specifically in the 7th inning stretch to reintroduce discounted packages and leverage a voice to communicate a passion behind supplying fans with the best ticketing options. In total, in-park communications should collaborate to continuously place the dynamic ticket-pricing model at the top of consumer's minds when physically experiencing the thrill of their favorite team to foster purchase decisions motivated by the heart.
Television and commentator media campaigns
Television and radio commentator resources can be leveraged and reach a large base of consumers. These two sources would direct more of a message to the fan base that purchases between one and five tickets per season. By explaining a single game price as opposed to multiple game packages, backed by the unmatched experience provided by being physically present at a game, the Braves can draw in an untapped consumer base to the ballpark and push early purchases. To pull on the heartstrings of the consumer the Braves can use a key player from the team to express this message through commercials and radio spots, expressing exciting moments within the park and how he personally needs fan support to continue making memories with the Braves. Cost savings will be a secondary factor for these fans, but pushing their attendance is more dependent on selling an experience that they cannot be part of through television and radio.
Online marketing campaign
Seventy five percent of our survey respondents indicated that the team website is their preferred source for finding out about ticket prices, packages and promotions. Therefore, it is important for the Braves to leverage their online communication in explaining dynamic pricing. Currently, the Braves list the ticket price for every section of every game a week out, and push consumers to purchase the cheapest ticket. Moreover, most of these prices are fixed, and the few that are not fluctuate up and down depending on availability as the next game nears. The Braves can reconstruct their online ballpark pricing to consistently increase and explain to consumers the benefits of buying early (the DTP model). Also, by gaining consumer information (e-mails, phone numbers, addresses) the online team can send emails to repeat buyers highlighting their favorite sections, and warnings on when their sections/seats will be increasing in price.
By presenting the changing price structure it will prompt these buyers to jump on tickets earlier. Moreover, this type of e-mail alert system will inform fans of the dynamic ticket-pricing model without any further communication. An example of an e-mail alert could contain: "Johnny, April 28th is approaching, the Braves will be taking on The Yanks and your upper concourse seat will be jumping from $22 to $27! While the Braves are stealing bases, someone else may steal YOUR seat. Lock-it in before prices hit a double!" Moreover, by placing an interactive map on the website labeling average price savings on each day per section before a game, consumers can see the daily changes and learn the pricing system. The Braves can also use direct mail to highlight similar campaigns and reach the consumer on multiple mediums of customization.
Consumer Surveys
We have constructed two types of surveys to tap into purchase behaviors and knowledge of the dynamic ticket-pricing model of both MLB and Braves fans. These types of surveys should be implemented four times per year: In the off-season, before opening day, mid-season and before the last regular season game. This way we can take into account all types of purchase decisions, motivators and precursors to consumer behavior. Such factors that affect these decisions are playoff berths, good or bad seasons, roster call-ups of key players, one-off games and more.
Season Ticket Holder Relations
Outside of DTP communications, The Braves must stay connected with their season ticket holders (STH) and multiple game package buyers in the off-season. By sending personalized follow-up letters explaining the exciting upcoming season as well as including data on how much money the consumer saved with their purchase decision, the Braves can prompt more early ticket sales with STHs. Statistics have shown that this type of behavior with the San Diego Padres resigned season ticket holders at 91%.
Limit Broker Relationships
The Braves must also gain control of their full fan base, and can do so by rolling back tickets from brokers. As brokers are on average selling all if not most of the tickets they buy, Braves can now regain that income, with a higher set price on these season ticket packages and also control the flow of information to these consumers; thus further communicating the price benefits of their season ticket packages
Budget
Our intent is to take a grassroots approach to promoting the new ticketing system. This entails using assets the Braves control such as in stadium assets (scoreboard, signage, PA announcements) and digital assets (braves.com). For these items, we need to only factor in production costs which we have conservatively placed at $250,000. This will include design and creation of static promotional materials as well as video and digital assets. This budget will also cover PR materials to send to relevant outlets. To complement the Braves owned media, we can also place digital assets on popular Braves blogs and websites. Our media budget to run these placements is estimated to cost between $50,000 and $100,000. The variance will occur based on what price can be negotiated and the effectiveness of the ads. We want to allow a cushion so we can push more messaging out should ticket sales be lacking. In addition to these media purchasing we are allocating $25,000 of our PR budget for media outreach. It will be important for us to get ahead of communicating the benefits of DTP to powerful voices in the Braves community.
Conclusion
Dynamic ticket pricing offers two opportunities for the Braves: increase revenue through optimizing DTP throughout Turner Field and educating fans on the system to drive sales early in the season. There is a lot of excitement around the Braves this season and as such it leaves the team in a great position to roll out this pricing model. We are aware that we need to tread lightly in our communications to fans so as not to give them the wrong impression of what DTP is and how it works in their favor. That is why before developing tactics we outlined some must-have criteria that will allow us to carefully craft our communication to fans. We want to do our due diligence to make sure they hear what we want them to hear.