Dysfunction Junction The tragic hero Essay Sample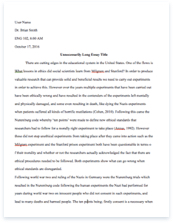 The whole doc is available only for registered users
OPEN DOC
Download Essay
A limited time offer!
Get a custom sample essay written according to your requirements urgent 3h delivery guaranteed
Order Now
Dysfunction Junction The tragic hero Essay Sample
The "tragic hero" as defined by Aristotle is an ordinary person that is both virtuous and flawed. Because of these characteristics, it leads to a downfall in the character's life in some way. Their negative attribute is the reason for the misfortune that occurs in their life, which is seen over and over again in plays throughout history. For example, in Phédre, written by Jean Racines there is notable influence by a classical tale in Greek mythology with the idea of a tragic hero. This French dramatic tragedy includes three characters that parallel what an Aristotelian tragic hero embodies: Theseus, a king and ruler of Athens, Phédre, his wife, and Hippolytus, stepson to Phédre. Though each of these contributes to the plot as a tragic hero type, Phédre is most responsible for the calamities within the tragedy.
Because of the unbecoming characteristics of Phédre, she leads herself to her own downfall where an intense overpowering passion for her stepson arises. Theseus presumed dead, returns to his kingdom and receives the information of the infidelity of his wife and stepson, however, he believes that Hippolytus was the pursuer of Phédre. With this misconception in mind, Theseus banishes and curses Hippolytus. Brimming full with guilt, Phédre, was in attempt to display the truth but finds out Hippolytus is in love with another women and refrains from defending her stepson. Jealousy fuels Phédre to the point of banishing her servant and plotting to destroy Hippolytus' lover.
The final scene consists of Hippolytus' death, Phédre's truth expelling that Hippolytus is innocent and that it was her who advanced upon their son. "Listen to me carefully, Theseus. Every moment now is precious to me. Hippolytus was chaste. And loyal to you. I was the monster in the riddle. I was insane with incestuous passion, to amuse some malevolent deity" (pg. 1511). At length, she ended her life due to her lack of honor and guilt. The tragedy within this play affects all the characters involved.
Phédre's suicide, Hippolytus gruesome killing, and Theseus left to live with pain are all examples of how the hamartia of one individual left things spiraling out of control. Although some of the characters experience a tragic flaw of their own, it was Phédre's problems and errors that created much of the problems. Taking the idea of Aristotle's dynamics for a tragic hero or heroine points directly at the main character Phédre.
Racine's interpretation of Phédre is closely related to the classical form of tragedy, but does remain consistent with the neoclassical ideals of the time. During this era, audiences were more educated and understood the importance's of cohesiveness of the actors and the idea that drives the plot of the play. Phédre originated from a story that was retold by the famous Seneca and Euripides' Hippolytus, that often contained supernatural figures like ghosts and apparitions. This version written by Racine erased these allusions except for the beast that killed Hippolytus. The truth to life was essential for neoclassical era theater.
Characters within this interpretation are more complex as compared to classical Greek tragedy. For example, Racine's version contains many more conflicts associated with the characters rather than one or two defined wrongdoings of classical tragedy. In addition, the decorum of Phédre could be accepted by others because in places in history, royalty would succumb to modes of incest to keep the bloodline alive and pure. The Decorum ideal of Neoclassical tragedy partially contradicts the ideals of Aristotle's tragedy in that dramatic characters are meant to act in the ways based on their profession, sex, rank, or age. Arguably so Phédre acted less noble than one would expect from a person of royalty.
The Unity of Place can be represented in the setting as the plot takes place in a royal court of Troezen. Phédre is a combination of multiple characters from different stories, as well as its own interpretation. The Unity of Action concept is forfeited due to the various subplots that characters, like Hippolytus, come from. Phédre itself is a linear story, but the characters within it have their own contributing factors that come from various stories.
The theatrical drama Phédre, contains many characters who miss their mark that contributes to the driving plot. Although Theseus and Hippolytus both have flaws that carry the story, it was Phédre's failure that manufactured the tragedy. Theseus wouldn't have exiled his son, and Hippolytus might still be alive. Containing all of the qualities associated with an Aristotelian tragic heroine, Phédre closely resembles the heroine in Phédre.
Works Cited
Gainor, J. Ellen., et al. The Norton anthology of drama. 2nd ed., vol. 1, W. W. Norton & Company, 2017.