E-commerce – the legal considerations Essay Sample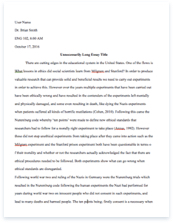 The whole doc is available only for registered users
OPEN DOC
Get Full Essay
Get access to this section to get all help you need with your essay and educational issues.
Get Access
E-commerce – the legal considerations Essay Sample
There are lots of legal considerations and I've tried to include some of the main ones. Although e-commerce can mean a lot of things, here I've related it to actually selling items on a website (although a lot of the legal considerations would need to be considered even if you were not selling on the web.
Data protection considerations
The Data Protection Act lays down lots of rules that must be adhered to. If this is a website for a company that is already trading and keeps customer data then they should already be registered with the Information Commissioner but you may need to review what's been registered. The main points you need to consider is that for any data you collect on the site you must:
* Deal fairly with the info
* Tell the customer what data you collect
* Tell them what you are going to do with it
* Keep it safe and secure
This should be set out in the website's terms and conditions (and you should link to it at the main point where you collect the data)
Website terms and conditions
The site must have comprehensive terms and conditions and you will need to link to these wherever applicable (eg if you are selling there should be a check box that the consumer ticks to say "I have read the terms and conditions etc etc". Things the terms and conditions should contain include:
* Data protection act considerations (as explained above)
* Terms and conditions of use including copyright notice, general disclaimer, liabilities (or non-liabilities – especially in terms of credit card fraud)
* Full name, address, email etc of the trader, VAT number, Company number, member of trade organisation (if you are selling)
* A clear privacy policy explaining what you do with information collected on the site. This privacy policy must also set out if you use cookies on the site and what you use them for. This is all topical at the moment with the Privacy and Electronic Communications Regs 2003
* A clear "conditions of sale" which includes details of when the contract is actually formed (ie the order represents the offer and the email back confirming dispatch represents the acceptance) – avoid any mistakes like the Argos TV for �3.99
* Clear returns policy
* Clear pricing policy (to explain about pricing errors and any other issues relating to price)
Disability discrimination act
The DDA makes it unlawful to discriminate against a disabled person, which includes making it unreasonably difficult for a disabled person to use your services (eg a shop that only has steps into it). The same applies to websites and you need to think about access for disabled people. Points to consider are:
* Blind people – they often use "screen readers" but if you have images without "alt text" on them that will make it difficult. Also links should be more descriptive so can be read out of context…eg avoid "click here"
* Partially sighted – is a large text version available
* Keyboard or voice only users – how easy is it to navigate your site
* Deaf people – pardon…have you got audio only content on there
Saying all that however its worth noting that at the moment over 90% of websites don't comply with the DDA and interestingly about 50% of the disability organisations' website don't comply either!!
DTI regulations
The Department of Trade and Industry has a number of regulations for people wanting to sell over the internet. They include
* Must show full name of trader, VAT number, Trade associations (as mentioned in terms & conds above)
* Clear pricing including any delivery charges
* Must acknowledge receipt of the order asap
* Allow facility to check and correct before submit
* Printable and saveable terms and conditions of sale
Dealing with a web agency
If an agency is building your site you need to have a website development agreement in place with them. Important things to include are Intellectual Property Rights (IPR) and Copyright. Make sure the agreement states they are transferred to you otherwise your agency may retain copyright of your site.
Domain name (URL)
Just because a name may be available doesn't mean you can use it. If the name is similar to an existing business you may not be able to use if…eg www.pcworlds.com (as opposed to the company called pc world)
Website hosting
If the site is being hosted externally you will need to put a hosting agreement in place.
E-commerce – the corporate considerations
Corporate branding
Does corporate branding already exist and if so what are the style guidelines. You will probably need to adhere to these unless creating a completely separate on-line brand. What corporate messages or slogans does the site need to include.
Security of data
What IT infrastructure is already in place and is this sufficient for the increased security risk of having an e-commerce site. If hosted externally are security measures (firewalls etc) sufficient for you to comply with legal requirements.
Online processing of payment
How are these handled? Does the company already have credit card facilities or will this need setting up from scratch. What additionally needs to be done to allow for online payments and validations?
Compliance with regulators and industry bodies
Is the company part of a regulatory and industry body that has their own set of regulations that need to be complied with? eg the Financial Services Authority has a list of requirements that websites must adhere to.
Sign-off and authorisation
What internal sign-offs will be required? Do all pages need to be run by the internal marketing, legal or compliance departments for sign off of text or visuals?
Back office infrastructure
How are the orders going to be processed? Will they fit into existing off-line methods or are new processes required?
Alignment with marketing strategies
Will your site be aligned with the companies off-line marketing strategies? Will your online campaigns support the offline campaigns – are you promoting the same messages and products?
E-commerce – advances in technology
Improved connection speeds
With broadband being rolled out to more and more homes it's now much more convenient and faster to buy online. With a 56k dial up modem shopping at Tesco online could take longer than waiting for one of the overweight checkout assistants at ASDA.
Improved speeds also allow for streaming of online video and downloading of music files (users's of Apple's I-Tunes in America have purchased and downloaded over 50 million tracks – new hardware on the market such as the I-Pod is also encouraging this boom.
Improved connectivity between companies
More companies are linking up online meaning faster services are available to consumers, eg
Credit card applications – credit card companies now link-in in real-time to credit reference agencies meaning a customer can apply for a credit card on the web and be approved within minutes
Credit card payments can be validated and authorised on line
Price comparison companies – have sprung up allowing users to go to one site and check the best deal across all airlines
Improvements in security
Website security is constantly being developed (now 128bit). This is improving confidence amongst consumers and encouraging more internet sales. At the same time, credit card companies are including "credit card fraud" insurance, again reassuring consumers
Mobile connectivity
Handheld PDA, WAP services and wireless hotspots are all making web access easier
Intelligent sites and targeted marketing
Sites are becoming more technologically advanced allowing companies to target customers with specific products depending on their recorded preferences or previous buying habits. One of the best examples of this is Amazon who instantly provide other book recommendations based on your purchase or on the purchases of other customers who bought the same book.
Similar data collection also allows companies to do targeted email campaigns ensuring the right product is marketed to the right person (well that's the intention anyway!!)
This practice is being taken one step further with Googles planned g-mail which will automatically scan the content of a users personal emails and then deliver further targeted mails based on their content (but which is subject to a lot of criticism at the moment about privacy rights)