E-ticketing system in railway Essay Sample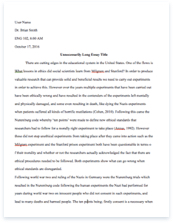 The whole doc is available only for registered users
OPEN DOC
Download Essay
A limited time offer!
Get a custom sample essay written according to your requirements urgent 3h delivery guaranteed
Order Now
E-ticketing system in railway Essay Sample
E-Ticketing, or online ticket sales, is a new way for people to buy tickets for local events. It is an online ticket booking facility, which is designed to help community groups who don't have access to this 21st century sales system. An E-Ticket is an electronically issued user name and password that is purchased by consumers to gain admission to an online entertainment venue. The actual E-Ticket is delivered to consumers in the form of a customizable email and contains detailed membership information regarding their subscription. The E Ticketing system makes it easier for people to buy tickets for a range of events all from one website. Tickets can be bought in this way with cash, cheques or credit/debit cards. People without access to the internet also can book tickets through public internet terminals in libraries or at the Tourist Information Centre. Why Electronic Ticket?
It's convenient: Anyone can buy and print his Electronic Ticket online in his home/office. It's safe: The Electronic Ticket cannot be lost or stolen. It's fast: People no longer have to collect the ticket from the service provider's office or rush to the airport to meet ticketing deadlines. Benefits of E-Ticketing:
Cost Savings – Reduce the costs associated with printing and mailing tickets to ticket buyers. Eliminate or reduce the need for ticket stock, envelopes and postage. Labor Savings – Reduce the labor associated with printing and mailing tickets. Cut down on the effort required to retrieve tickets for Will Call pick up orders. Safe and Secure – E-Tickets are safe and secure. Barcode validation eliminates the possibility of counterfeit and duplicate tickets. Actual Attendance Reporting – Find out how many of your e-ticket patrons attended your event and when they arrived. Instant Delivery – Ticket buyers love being able to print their tickets immediately. There's no need to wait for the mail or wait in line at the event. Customers can print their electronic tickets immediately after they purchase them. This makes e-tickets ideal for the last minute gift or the last minute decision. Additional Information – E-Tickets provide space for additional useful information such as street maps, driving directions, and other information your customers may need to know. Advertising – E-Tickets provide unique advertising capabilities. How do we issue E-Ticket (e.g. railway traveling)?
The reservation must be made online at the specific website at least 2/3 hours before departure. The customers will need to pay online through their credit card or thorough other medium. On a successful purchase the system will generate an Electronic Ticket and a printable itinerary receipt will be displayed. The itinerary receipt is your confirmation of travel. You will also receive an email with the status of your booking. You can print the confirmation shown on your screen or print the email. Then all you have to do is, walk in to the station and check-in with valid photo identification and printed itinerary receipt. Your boarding pass will be issued against the itinerary receipt. This E-Ticketing process accomplish thorough some certain stages, these are:
1 Travel Planning Starts.
2 Reservation by e-ticketing system.
3 Auto checking.
4 Business Travel.
5 Calculate expenses & Reimbursement referring to the credit card statement. These stages follow a sequence, shown in the picture:
Fig: E-ticketing system of a rail company.
How can we setup this E-ticketing system throughout the Bangladesh?
Fig: Network structure for E-ticketing system throughout the country
Necessary requirements for implementing E-Ticketing project
Firewall Technology
It is mandatory that each site implement suitable firewall technology. This is designed to prevent unauthorized use of any of the resources associated with establishing a public presence on the Internet. The establishment of E-ticketing services requires careful consideration of your network design and architecture, especially with the security risks associated with establishing a Demilitarized Zone or DMZ.
Server System
All server equipment must be running at least NT Server, Windows 2000 or 2003. It is not presently possible to develop E-ticketing services on a non-Microsoft platform however this can be investigated if required. This prohibits many Unix based web servers from being used. If your existing web presence is hosted on a non-Microsoft platform then you can maintain this presence and establish an E-ticketing presence by adding hyperlinks from your existing presence to your E-ticketing site. This would be on a separate domain. For example http://www.xyzcompany.com/ would contain hyperlinks at appropriate places pointing to http://www.xyzcompany.tickets.com/ where the online
E-ticketing services operate.
The ticketing system also requires a Microsoft SQL Server or an alternative SQL database (eg Oracle, Sybase or MySQL). Alternative database platforms can be investigated as required.
Third Party Products
E-ticketing services can use a variety of different credit card authorization systems. These include Retail Logic's SolveSE and Commidea's WinTI for online credit card authorization. Other third party online credit card authorization products can easily be implemented and will be investigated as required. This includes interfaces to electronic payment gateways such as Barclay's ePDQ payment gateway or World Pay for example. Solve SE and WinTI interface directly with the bank acquirers to obtain credit card authorizations for online transactions and perform end of day payment file generation for the transfer of funds.
Domain Registration
In order to establish a web presence there will need to register a domain. This provides us with a unique worldwide pointer to the web presence. Domains are the name given to your entire web presence. Customers reference these as a URL, e.g. www.xyzcompany.com The establishment of E-ticketing services do not require that a dedicated domain be registered, however many customer like to distinguish between their static web presence and the online E-ticketing services.
Architecture Diagrams
Conclusion
E-ticketing is a very important and growing issue for a developing country like Bangladesh. Bangladeshis are seriously looking for this technology based ticketing system. Even Many big technical companies are showing their interest in developing such technology in Bangladesh. E-ticketing is actually a vital part for the public transport system. If E-Ticketing system can be established, both the Government and people of Bangladesh will be benefited.
Bibliography
1. http://www1.worldbank.org/publicsector/egov/servdel.htm
2. http://www.tlainc.com/articl89.htm
3. http://bowlingtogether.net/chapter4.html
4. http://www.undp.org.mk/e%2Dgovernance/
5. http://portal.unesco.org/ci/en/ev.php-URL_ID=4405&URL_DO=DO_TOPIC&URL_SECTION=-465.html