Early Byzantine Art: Distinctive Style during the Reign of Justinian in the 6th Century Essay Sample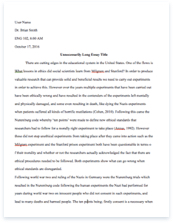 Pages: 2
Word count: 302
Rewriting Possibility: 99%

(excellent)

Category: art
Get Full Essay
Get access to this section to get all help you need with your essay and educational issues.
Get Access
Introduction of TOPIC
1.A distinctive byzantine style immerged during the reign of Justinian in the 6th century. 2.Churches built in Constantinople and Ravenna and the fortress monastery built at Mount Sinai in Egypt are typically plain on the exterior but lavishly decorated with mosaics on the inside. 3.The domed church of Haiga Sophia in Constantinople is one of the supreme accomplishments of the world architecture. 4.Haiga Sophia has a vastness of space shot through with light and central dome that appears to be supported by the light it admits. 5.By placing a hemispherical dome on a square base instead of a circular base, Anthemius and Isidorus fused two architectural traditions: the vertically oriented central-plan building and the longitudinally oriented basilica.
6.The ingenious design of Haiga Sophia provided the illumination and the setting for the solemn liturgy of the Orthodox faith. 7.Ravenna enjoyed its greatest cultural and economic prosperity during Justinian's reign. 8.San Vitale is the most spectacular building in Ravenna. The mosaics that decorate the apse and choir of San Vitale proclaim the triumph of Justinian and of the Orthodox faith. 9.Relief carving on ivory panels reveals sources in late antique art used to express the unique character of Eastern Christian culture. 10.An ivory panel depicting St. Michael the Archangel shows significant divergences from the rules naturalistic representation.
11.Byzantine art is an art without solid bodies or cast shadows, with blank golden spaces. 12.Flat silhouettes with linear became the Byzantine style to convey the symbolism of Christian dogma. 13.The monastic movement began in Egypt in the third century and spread rapidly to Palestine and Syria in the East and as far as Ireland in the West. 14.Notable paintings are manuscript illuminations and icons executed in the Byzantine hieratic style.