Early Relationship Essay Sample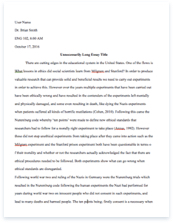 The whole doc is available only for registered users
OPEN DOC
Download Essay
A limited time offer!
Get a custom sample essay written according to your requirements urgent 3h delivery guaranteed
Order Now
Early Relationship Essay Sample
Today people can observe that many students are entering this so called romantic relationship. On the other hand, the students are spending time with their lifelong partner, but on the other side, they re busy trying to fulfill other responsibilities like maintaining grades and studying. Some examples of social factor are religion, family, education, and romantic relationship. Where social factor refers to the facts and experience that influence or control individual personality, attitudes and lifestyle. Among these given examples, romantic relationship is one of the most influential social factors to teenagers' especially junior and senior students.
Love is very powerful emotion which makes it capable of bringing out the best and worst in people. Emotion makes the person aberrantly happy or on the other hand lonely. It affects people's surroundings like a person's academic performances and also relationship of their own family and friends. For some, psychologist, love is described as cognitive and social phenomenon, one of the most unexplainable feelings that a person can feel (Gadia, 2011).
When a person is in a romantic relationship with someone, he/she shares attitudes, visions, dreams, and vulnerabilities with that person (Matsumo, 2011). Also, there is some kind of mutual support between the two, both of them help each other grow. A person is willing to learn from the other person and vise versa.
Environment comprises factors that play role in academic performances. The environment may be physical or socio- physical. All factors have direct or indirect relationship with student's performance. The daily routine of high school life brings new sleeping and eating habits' increased workload, and new responsibilities. High school students are prone to stress due to many activities done in school especially joining different organizational activities such as clubs and mother organizations. They must adjust to being away from home, perhaps for the first time, and maintain a balance between high levels of academic success. These daily stressors do not cause anxiety by themselves. Stress results from interactions between stressors and the individual's perception and reaction to them (Romano, 1992). Romantic relationship may ease environmental stress (Berger 1997). Paul and White (1990) observe that being in an intimate relationship involves trust, sensitivity and responsiveness, striving for equity and mutuality. For a student, it also means working to achieve academic balance.
EINSTEIN RESEARCHERS GROUP
TOPIC: EFFECTS OF ROMANTIC RELATIONSHIP TO THE STUDENTS IN DON BOSCO HIGH SCHOOL AS PERCEIVED BY THE JUNIORS AND SENIOR STUDENTS
MEMBERS:
KCIAH ALELLY IMMANGDUL
KARA JADE DACAWE
CLARISSA LICYAYO
LENY NOGUERAS
LOVELACE BAY-ONG
JANRAE TINGSON
KENNETH ALLAGA
DONGUIS JETHRO
MYRICK GALLIEVO
BINWAG JOEMAR
DEFINITION OF TERMS
*Aberrant -staying from normal standards
*Cognitive -the act or faculty of knowing
*Comprise -to be made up of, consist of, to include
*Curricular -of or relating to curriculum
*Distract -to divert the attention, to disturb
*Ease -to stand still and upright, relating to or showing an acquaintance
*Emotion -strong feelings such as fear, love,
wonder, etc. *Float -something that floats
*Interested -showing attention or curiosity
*Interviewees – people who does interviews
*Intimate- being on familiar, relating to or showing an acquaintance
*Mutual -given to each other by each of two people
*Perceived -to become aware of through the senses
*Perception -the act of perceiving, ability to perceive
*Perhaps -possible; maybe
*Prone -lying face down, prostrate
*Routine -a regular repeated course of action or standard practice
*Stressors -people who are stress
*Vulnerable -open to attack, hurt of injury
*Workload -prone to stress due to many workload