East African Journal (Opinion Letters) Essay Sample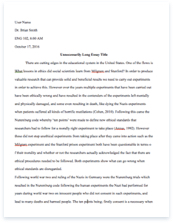 Pages: 9
Word count: 2,324
Rewriting Possibility: 99%

(excellent)

Category: letter
Get Full Essay
Get access to this section to get all help you need with your essay and educational issues.
Get Access
Introduction of TOPIC
A pleasant day to you!
This refers with the article you have published entitled, East African Community: A Case Study of East African Economy (EAC). I have read it, though it is a lengthy article, but I have read it for several times.  It is a very informative article, I like it very much!
The information and data presented in your article about the East African Community (EAC) and its member-countries had enriched my knowledge. Frankly speaking, it is only after reading your article that I gained information about EAC and the three member-states of Kenya, Uganda, and Tanzania.  The creation, break-up, and reformation of co-operative efforts of the three nations is a great initiative that geared towards economic and political stability of these underdeveloped countries which are attributed by poverty, poor governance, corruption, and external interventions.
The experiences of the three East African Countries and the challenging story of EAC will surely encourage and lead other underdeveloped African countries and even some countries in other parts of the world. In fact, this is already manifested through the interest of another two East African Countries of Burundi and Rwanda to join the EAC officially on July 2007.
For me, your article is more than excellent! I hope I could read another article of yours that will add my knowledge and will raise my interests on African issues and concerns.
Thank you very much.
Yours truly,
MARTIN SCHULTZ
Canadian Teacher
CHARLES NJOGU
Publisher, East African Journal
Dear Mr. Njogu,
Good day!
I have read your book entitled Child Labor in East Africa, and I realized that this problem is not occurring only here in our place, but also in East African countries whose natural resources are bountiful too that could be a great asset for sustainable development. I agree with your contention that poor governance and corruption are the main causes on this ensuing situation of forced child labor that would result to poverty.  It is true that if the political leaders especially the President of a country employ proper/appropriate governance with utmost sincerity/honesty, thus corruption is eliminated; poverty won't be a societal problem.
I therefore conclude that Child labor is among the leading problem of underdeveloped and even developing countries whose political leadership is weak.  But it is pitiful that this situation has been tolerated by many governments without addressing directly the main problem on poor governance and corruption so that other resulting problems will not occur or the ensuing problems like force child labor will be resolved or eradicated.
The international organizations focusing children's rights should intervened the situation to help the concerned governments in addressing child labor problem.  Introduction and implementation of appropriate programs that directly address this problem should be adopted like provision of basic social services (education, health, etc.), employment with reasonable compensation and security of tenure, livelihood and enterprise development, and many others.
Everybody should think that the children are the hope of every country.  What kind of leaders do countries will have if their children are not molded in the right foundation as human beings?
Respectfully yours,
Abdul Mohammed
Malaysian Government Employee
CHARLES NJOGU 
Publisher, East African Journal
Dear Sir Charles,
Greetings!
I am a social worker for the Brazilian Amazon communities particularly those within the territorial jurisdiction of Brazil. I have read your published article on Poverty Reduction Strategy which highlighted the intervention of one of the advocate-non-government organizations in East Africa particularly the AfricanAid Kenya, in fighting against poverty, the leading problem among third world countries.
I am amenable of the proposition of your article that eradicating poverty needs concerted efforts by all major players (Community-Based Organizations, academe, government, donors and private sectors) who are committed to work on poverty eradication in the East Africa particularly in Kenya. It is worth to note that the main players of this crusade are the poor people of Kenya who are deprived of their rights to self governance and basic services.
Your article plays an important role in awakening people in all levels not only in Kenya but also to its neighboring countries and the rest of the world too. Intensive information drive is i
mperative in order to keep the people informed of the situation and to identify possible appropriate
intervention and participate in the implementation of programs or projects that address societal problems.
The publication of your articles (through print media or via internet), is just fitting and should be done continuously to have an extensive and intensive information dissemination. I will be willing to contribute ideas or write-ups on lessons learned from other country's experience if needed by your publication. Thank you and more power to you!
                                                                                                                      Truly yours,
GLENDA MIRK
CHARLES NJOGU
Publisher, East African Journal
Dear Sir Njogu,
Warm greetings!
I am Jonathan Sy, personnel officer of one of the promising private firms in Southeast Asia. I happen to read your article on Managing Knowledge Capital. The article has improved my knowledge in dealing with the human resource management of our company.
I agree that knowledge capital is very essential in organizational dynamism and competitiveness that needs to be carefully manage. It is true that valuing human capital can lead to better customer services, faster problem-solving, innovation, high productivity, and competitive advantage. I affirm to that observation of yours that knowledge capital offers a unique advantage to organizations which will ensure progress and long-term competitiveness.
Your article on Managing Knowledge Capital provides beneficial inputs to human resource managers like me.  It is highly recommended to be used by personnel officers or managers.
You have done a great job in sharing inputs for the success of businesses. Continue the hard work!
Very truly yours,
JONATHAN SY
Human Resource Manager
CHARLES NJOGU
Publisher, East African Journal
Mr. Charles Njugo:
A pleasant day!
I was saddened by the information I have obtain after reading your article entitled Child Labor in East Africa.  I feel pity of the plight of East African Children especially those who are forced to join child labor and those who died because of excessive labor and lack of appropriate medical services. Publishing of your article is the best way of creating an eye-opener of the concerned government officials that they have to do something for the benefit of the children and to the poor people in East Africa particularly in Uganda and Kenya.  International circulation of your publication will also gain worldwide awareness and possibly draws foreign aids and financial support.
I personally wanted to help these children who are enormously exploited in whatever means.  We can design plans and programs to eradicate child labor.  Fund sourcing is not a problem since we have lot of funding institutions that can provide the necessary financial assistance as long as our proposals are technically, socially, and environmentally feasible.
I appreciate your work in divulging facts and events in countries where there are chaotic issues and problems which could affect the worldwide situation.
Thanks for the article.
Respectfully,
PETER SANDERS
New York, Human Rights Advocate
CHARLES NJOGU
Publisher, East African Journal
Mr. Njugo:
Greetings of peace!
Your publications are superb!
I have perused your articles on East African governance and politics and the Case Study of East African Economy.  The articles are very interesting and informative. I appreciate you the way you presented the information and other documentary events that picture out the economic and political governance of the three East African countries on Kenya, Uganda, and Tanzania including their efforts to unite for economic reason.
  However, it is observed that poor governance and political instability had ruined their good intention of unifying which meanly caused by corruption. The need to eradicate substantial corruption in the part of the governments of the three countries should be the top priority so that each country could rise up to their expectations. There is a need to implement moral recovery programs for the governments to improved or strengthen the moral integrity of the people in the governments of these countries.
Your articles can help a lot to intensify moral recovery of the said countries.  It is therefore imperative to intensify and sustain extensive education, information, and introduction of appropriate programs that will sustain.
Great Work!
Sincerely yours,
Harrison Mier
New Jersey, USA
CHARLES NJOGU
Publisher, East African Journal
Sir Charles:
My appreciation to you for the articles you have published. I took the pleasure in reading your articles on the Child Labor in East Africa, the Poverty Reduction Strategy, and the Case Study of East African Economy.
I have found substantial information about the exploitation of children in East African countries particularly in Uganda, Kenya, and Tanzania.  However, I am optimistic that these countries could recover from its current depression because of the eagerness of the concerned governments, the financial assistance of the World Bank and IMF, the multi-sectoral intervention of the United Nations, and the collaboration of private and non-government organizations.
It is better if you can publish your articles through the internet so that it could be accessed anytime and anywhere.
Congratulations for the job well done!
Sincerely,
MARK THOMPSON
Georgia, USA
CHARLES NJOGU
Publisher, East African Journal
Sir Njugo:
First and foremost, I would like to extend my sincerest gratitude to you for the articles you have written and published. I have read all your published articles and I appreciate your knowledge and the dedication to disclose publicly some important information concerning the East Asian countries that are trying to excel economically and the possible solutions of the current problems faced by these countries.
The issues on poor governance, exploited political authority, prevalent corruption, poverty proliferation and reduction, and children's forced labor are among the priorities to be addressed so that concerned countries of East African Community could recover from adversities and will attain genuine progress.  Further, wise utilization of resources of a country is indispensable for sustainable development including the maximum use of human resources that could be considered as sufficient labor force and valued knowledge capital.
The articles you have published are very important for East Africans to serve as awakening and guides to move on for the bright future of East African countries and the whole continent of Africa.
May your efforts in writing and publishing excellent articles will not be in vain, instead it will serve as inspiring mechanism for Africans to aspire genuine progress for present and future generations.
Good luck and have a pleasant day!