Economic Outlook for the Region Essay Sample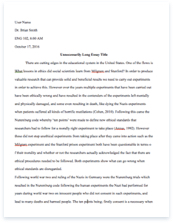 The whole doc is available only for registered users
OPEN DOC
Download Essay
A limited time offer!
Get a custom sample essay written according to your requirements urgent 3h delivery guaranteed
Order Now
Economic Outlook for the Region Essay Sample
A prime mover is someone who has responsibilities or control over a business in order to execute a plan. Three pros that explains this in relation to CARICOM will be;
1. One of the benefits that CARICOM members got from this was being able to trade free within regions from the year 1974 when they initiated it. They removed all barriers to help this decision be actioned, this did not only improve revenue but it also improved the relationships with the members of states, which encouraged more trading of goods and services.
2. They improved the standard of living by creating better employment opportunities for their citizens. This also helped citizens of each member state to get the opportunity to leave their state to go to another to work, this was possible for them through the elimination of the work-permit system, definite entry for the six months period, the rights to transfer their social-security benefits of one CARICOM state to another freely, in addition to this the Caribbean court of justice was also implemented to interpret and apply the Treaty that established CARICOM and to settle disputes, that contributed into the harmonizing of the countries that signed on to the CSME
3. They received the strength of different member states to help them in the need of aid, whether it may be for tropical storms, hurricanes, earthquakes etc. that may occur in terms of natural disasters. The other participating countries come together to assist the country in need of help. They assist affected countries by sending medical supplies, food, water, and even more man power to help with the restructuring of their countries. They also contribute to one's financial help. However, borrowing is another benefit from these countries, because there will not be a need to do so as a member.
However, the CARICOM did not only come with benefits but they also had some disadvantages as well and they were;
1. CARICOM
1. A. The history on CSME and its implications to Caribbean Businesses were to provide better opportunities to produce goods and services regionally. Although, it too implemented more revenue and investments, it was also put in place to create more employment, not only for the agriculture sector but this was also put in place to enhance the labour sector. For the participating members of CARICOM this was one way to trade goods and services through "free trade" this meant that there were no barriers from region to region.
b. Objectives and Functions of CARICOM are the full use of labour, full exploitation of other factors of production which is natural resources and capital. Whereas, there objectives were to improve the standard of living by creating more sustainable jobs, by enhancing the level of competitiveness by an international perspective, by the expanding trade with economic relation of third states. They also incorporated activities in areas such as health, education, transportation, and telecommunications thus by elevating and promoting greater understanding among its peoples and the advancement of their social, cultural and technological development.
c. The challenges that CARICOM faced started in the 1980's and 1990's in despite of their success with reforming their economy and broadly acceptable economic performance, the Caribbean countries which remained defenceless in a number of ways. Due to the relative openness and attentiveness on a small range of products, exogenous changes in the terms of trade can have significant effects on their fiscal and external positions. However, many countries which relied their preferential trading engagements for their exports and are likely to be facing a great corrosion of their preferences. Additionally, there were natural disasters which took place from time to time, such as hurricanes and tropical storms, which they have the potential to cause major setbacks for these countries that are members of CARICOM.
They decided to take a look at their economic stance in spite of their vulnerabilities, the Caribbean countries needed to take a much stronger measures to reserve their gains from an economic stand point that was made within their past two decades and to provide some measures of insurance against future external shocks. They needed to accelerate these policies that was taken into action in a number of areas to address these challenges they were likely to face in the period ahead.
• Although their financial markets developed and improved by the banking sector competence, thus, by the reduction of costs the financial intermediation in their regions. For this purpose, the governments should have accelerated sale of state-owned financial institutions, that would have help reduce barriers or tariffs to the entry of new banks that meet provident standards, which would have strengthen their banking supervision.
• To improve their competitiveness from an external stand point they were lead to reduce unemployment and were pushed to increase growth. Which could have been achieved by product costs limiting. This would have keep the increase wages in relation to their growth in productivity.
• The impact of dampen their shocks externally, the structure of their exports were diversified. Thus by the diversification of removing their mechanisms which obstructed their markets from performing efficiently, in ways that their wages and prices were controlled and restrictive labour laws. The governments tried to stay away from using subsidies as another way to encourage their activities which their countries did not have comparative advantage.
Growth has not accelerated as the expected it to be from their region thus far. Even though the inflation rate remained lower over a period through their medium term. Though their investments in the tourism and energy sector grew in relation to the strong performance in the agriculture department. There were some improvements in the region based on their competitiveness. They combined a current deficit which most likely improved over their medium term, which their prices increased in the markets from more exports.
Which their fiscal balances were also are expected to improve, based on their strong economic growth and the containment of the public sector employment This outlook, however, is subject to a number of risks, including slower growth in major export markets, the effects of unpredictable natural disasters, and possible adverse terms of trade shocks.