Economic reconstruction of African post-conflict states Essay Sample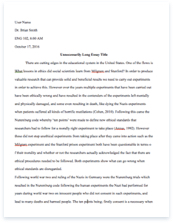 The whole doc is available only for registered users
OPEN DOC
Download Essay
A limited time offer!
Get a custom sample essay written according to your requirements urgent 3h delivery guaranteed
Order Now
Economic reconstruction of African post-conflict states Essay Sample
Aware of the fact that practically three-quarters of African states are affected by war or have war going on presently, Noting that the GDP per capita(PPP) of more than half of the African states is below 5000, Keeping in mind the successful structures and policies of the Marshall Plan of 1948 implemented in war-ravaged European countries, Further keeping in mind the Agenda 2063 proclaimed by the African Union(AU) for the betterment of Africa over the next fifty years, Noting with deep concern that about 10 million African children drop out of primary school every year.
1. Expresses its hope that countries take advantage of peace-building missions to prevent relapse of conflict through various methods such as:
a) bilateral talks so that opposing sides can agree to compromise, at best
b) setting up educational and other institutions
fiscal and legislative remodelling through:
i. lifting embargos providing subsidies for medical help and providing a fiscal stimulus package to the government
ii. structural initiatives, for example, changes in constitution
iii. social initiatives, for example, Youth Committee Economic Development Initiative
c) trilateral talks between the opposing sides and the African Institute of Development and Planning(IDEP) to discuss policies and other methods of attaining economic stability;
2. Urges the implementation of economic reforms and policies to reach a suitable level such that minerals can be appropriately exploited, and setting up industries revolving around these resources which Africa is abundant with;
3. Suggests that the war-torn states of Africa improve infrastructural conditions and transport to buttress their respective economies, as this is beneficial to the countries in the following ways:
a) it provides a compact foundation for industries so that they can maximise their economic output and development
b) establishing methods of connectivity such as highways, trains, ships, telecommunications etc. because:
i. this is essential in successfully integrating economic reforms and policies which can actually last and have-long term positive effects on the state's economy
ii. trade and commerce will prosper a great deal
iii. this stimulates the growth of new industries as capital and labour will emanate from regions where there is excess produce to regions where development is on the rise and are socially growing
iv. overall quality of life will benefit from newly built infrastructure like housing, hospitals, water pipes, sewers et cetera
v. it encourages investments in industries and businesses
vi. greatly reduces brain drain due to increased availability of better facilities
vii. efficient transport routes make it easier to transport goods, reducing labour costs and further expanding industry
viii. helps spread awareness, and keep a regular check on the functioning of the states, to take a look at the scope for improvement;
4. Requests the United Nations Peacekeeping Forces to send troops to the affected areas to neutralize the underground criminal networks to:
a) decrease capital flight and prevent illegal loss(theft) of the government's resources
b) reducing risk of loss of life of civilians due to erratic terrorist attacks
c) prevent a relapse of conflict in the affected areas of post-conflict nations
5. Further urges the World Bank(WB), International Monetary Fund(IMF), the African Development Bank(AfDB), United Nations Economic Commission for Africa (ECA), the United States of America and other willing MEDCs, bodies or organizations to provide the war-torn countries of Africa with monetary aid for the betterment of the civilians who have been affected and also to the governments of the states so that they can implement long-standing fiscal transformations, under the condition that the ECA oversees fair and just distribution of said funds;
6. Asks for the establishment of a basic educational system in the various African post-conflict states by:
a) Funding from organizations such as the World Bank(WB), International Monetary Fund(IMF), the African Development Bank(AfDB), United Nations Economic Commission for Africa (ECA), and other Member States which are ,willing to provide aid to the war-torn states of Africa,
b) Apt use of this said funding by the government, to establish the necessary facilities and infrastructure, under the surveillance of organizations like:
i. ECA
ii. AfDB
iii. African Institute on Development and Planning (IDEP)
c) Improving quality of education in African
• Making education compulsory for both boys and girls till they reach 14 years of age
• Establishing low-cost private schooling for children, which will boost the number of children attending school
• Implementation of primary requirements and resources like books, blackboards, desks and chairs, safe and hygienic washrooms, along with making non-contaminated water and food available to the children, thereby incentivizing parents to send children to school;
7. Recommends that the abundance of elements and overall resources of Africa, should be implemented to obtain optimum benefits by:
a. Putting an end to the exploitation of resources and elements in third world countries in Africa, for example diamonds, by setting up laws, policies or legislations against overexploitation.
b. Being used in local factories, or small scale industries to strengthen manufacturing, which will in turn improve the economy.
c. Exporting excess good to other neighbouring, developing African countries, which will help trade and business flourish and strengthen ties between African countries.