Economics – Philippines Development Essay Sample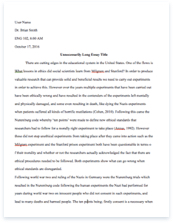 The whole doc is available only for registered users
OPEN DOC
Download Essay
Get Full Essay
Get access to this section to get all the help you need with your essay and educational goals.
Get Access
Economics – Philippines Development Essay Sample
The Republic of The Philippines has a GDP per capita of only US$2,132 (2010) and a population size of 93,616,853, of which, 26.5% of the population live under the poverty line. Accounting for 20% of the gross national product, agriculture is the main source of livelihood for its inhabitants. Previously one of the richest countries in Asia, Philippines is now one of the poorest, but is slowly making its way back up. There are however, some factors hindering its economic growth, specifically in the areas of education, infrastructure and agriculture, which I will discuss in the following report.
Primary and secondary education in the Philippines is free, and quantity-wise, schools are provided with sufficient basic necessities. The problem hence lies in the drastic amount of dropout rates from school (*Refer to pie chart above); only 63% of pupils graduate from elementary, 34% continue to high school and 3% move on to college. This is due to the many disincentives involved in coming to school; families are unable to afford transport to school, school materials, and even breakfast. High school is not compulsory unlike elementary, and responsibilities are the cause for the lower survival rates; a high school girl is needed at home for household chores and to take care of her growing family, while boys at this age would be big and strong enough to help work on farms.
The more educated the Filipinos are, the more skilled and efficient the labour force would be, resulting in higher paying jobs leading to alleviation of poverty, as well as resulting in greater chances of economic development. This can occur through the introduction of better technology by educated citizens, and by its employment in production; efficient machinery speeding up production. Transformed into an export-led economy, the demand for skilled labour has increased; if more students drop out, less skilled-force will be produced, affecting the economy greatly. Hence, the large number of dropouts proves to be an immense hindrance in economic growth in Philippines.
The next major hindrance in the Philippines' economic growth is infrastructure with regards to health. In the city area, the government spends on concrete-made government buildings and public facilities, while in rural areas, houses are made with bamboo and rattan, depicting lack of expenditure for houses. 66% of all households in rural areas are not supplied with clean water, relying on potable water supply from wells, and due to the lack of sewage treatment facility, wastewater from households directly drains into canals and rivers. Contamination to the surface and underground water sources and in the wells can impose serious health risks to people such as pneumonia, tuberculosis, and typhoid. To add on, 14% of houses do not have sanitary toilets, while 4% do not have toilets at all, resulting in similar health problems. Due to these diseases, people would either be unable to go to work or would be less productive at the workplace, both resulting in slow or negative rate of production. This is more experienced in communities within the rural areas, and is especially hazardous to its economy when main sources of water such as the rivers are contaminated. If this occurs, the entire community's economy would slow down production, affecting economic growth negatively.
Predominantly an agricultural nation, it is hard to believe that Philippines, with an average annual import of 1-2 million metric tons, is one of the top rice importers in the world (*Refer to graph above). Philippines' economy prioritizes production of non-rice agricultural products such as sugar, coconut and coffee that are exported to other countries, over the planting of food crops, despite people being largely dependent on rice for their livelihood. Due to shortage, the cost of rice has been increasing and most poor families can spend 20% of their income on rice, a factor contributing to their high levels of poverty. As rice is the staple food in Philippines, it is important to promote agricultural development in order to alleviate poverty. Furthermore, landlords are converting agricultural farmland into golf courses and agro-industrial parks, reducing space area for cultivation. If this is prevented, rice can be cultivated, without stopping the cultivation of non-rice products for exportation. This also helps reduce the unemployment rate. Moreover, if rice is cultivated, Philippines would not have to rely so much on imports, and can invest their money in other industries, where it is needed such as housing and sanitation in rural areas.
In conclusion, I believe that the government lacks where it should be rightfully spending money; instead of quantity-wise for education where it is adequate, the government should spend more on incentives to bringing children to school such as providing breakfast or free transport of school buses. It should spend on housing and sanitation instead of urban developments and should secure the problem of poverty in its own country by cultivating rice before exporting non-rice products to other countries. By doing this, I feel Philippines will have a higher chance of achieving development.
Bibliography:
http://books.irri.org/9712202097_content.pdf
http://www.nodai.ac.jp/cip/iss/english/9th_iss/fullpaper/1-1-5nchu-tibao.pdf
http://www.upiasia.com/Economics/2008/04/02/why_a_rice_shortage_in_the_philippines/6495/
http://rdurmiendo.brinkster.net/cds/kcollection/218.1348.BAGO_City_draft_CDS_report_as_of_06_February.pdf
http://www.skyscrapercity.com/showthread.php?p=75962083
http://www.educationforum.org.nz/documents/private_education/EdInvest_Philippines.pdf
http://countrystudies.us/philippines/53.htm
http://hdrstats.undp.org/en/countries/profiles/PHL.html
http://www.indexmundi.com/philippines/major_infectious_diseases.html
http://www.jpsimbulan.com/2009/01/18/incidence-of-pneumonia-in-the-philippines-during-cold-months/
http://en.wikipedia.org/wiki/Water_supply_and_sanitation_in_the_Philippines
http://www.adb.org/water/actions/phi/manila-water-sanitation.asp
http://www.who.int/countries/phl/en/
http://www.educationforum.org.nz/documents/private_education/EdInvest_Philippines.pdf
http://www.squidoo.com/educ8#module10579268
http://rdurmiendo.brinkster.net/cds/kcollection/218.1348.BAGO_City_draft_CDS_report_as_of_06_February.pdf
http://www.fnf.org.ph/liberalopinion/crisis-public-education-philippines.htm
http://data.worldbank.org/topic/education
http://philippines.usaid.gov/programs/education/basic-education
http://colleges.indiaedu.com/asia/philippines/