Educating Rita by Willy Russel Essay Sample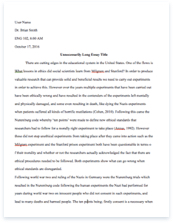 The whole doc is available only for registered users
OPEN DOC
Get Full Essay
Get access to this section to get all help you need with your essay and educational issues.
Get Access
Educating Rita by Willy Russel Essay Sample
The play 'Educating Rita' was written by Willy Russel. Willy Russel was born in Liverpool he didn't have a bug house, he wasn't rich and he didn't have a different education from anyone else that he knew, I think that this is where he got the inspiration for writing a character like Rita. Rita lives with her husband Denny and lives in a society where she is expected to be settles down with a baby and a simple job now. But Rita is different and wants to better herself and her way of life by seeking further education at the Open University, she doesn't want to do what is just expected of her.
She changes from being uneducated, 'common' and what is expected of her and goes to being educated, more 'proper', better job, leaves her husband and her old way of life altogether. I think that it is an interesting play as it is set in one room the whole way through and the only characters we actually see are Rita and Frank, I think that it's good because the audience can see how the characters and their relationship changes and develops. The audiences first impression of Rita was that she obviously wasn't a regular student at the university she immediately seemed very different.
Rita was very open to Frank, a person she had only just met, she was asking him loads of questions, Rita: 'Y' don't mind me swearin' do y'? ' Frank: 'not at all. ' Rita: 'Do you swear? ' it is like almost every other line she is firing another question at him. It made her look very confident, she wasn't scared to ask Frank anything personal questions almost straight away. Also there was another part to her confidence; she took the chance to better herself and breakaway from the stereotype she had found herself in, even though her family and husband didn't agree.
This made her seem very determined and wanting to do well. I think that the audience immediately knew what she would be like from the way that she spoke, we know that she has a Liverpuddlian accent and that accent is often associated with being quite 'common' which is completely different from Frank, Frank: 'You are? ' Rita: 'What am i? ' Frank: 'Pardon? ' Rita: 'What? ' the audience can know see from that that they are two completely different people from completely different backgrounds which makes it very interesting because there is such a contrasting pair of characters.
Rita is very direct and informal in the way that she says things and comes up with things, Frank: '… I don't think I've looked at it for about ten years… ' Rita 'There's no suppose about it. Look at those tits. ' '(He coughs and goes back to looking for the admission paper)'. You can tell by his reaction that he is not used to someone like Rita. But we see that this isn't a bad thing as the audience can see that a relationship is starting to form, Frank: '….. i think you're marvellous'.
In scene two their relationship develops, they begin to talk about their backgrounds and how different they were from each others. Also Frank opens up to Rita and tells her about his wife leaving him and this is only on their second meeting. There is a subtle hint of flirtation and jokes between them. In scene three Rita has to change her essay because she has made her essay completely referring to another author, which Frank had told her to do this shows that she hasn't understood exactly what he had said to her so she hasn't made a huge progress in changing just yet or understand literature fully.
Rita understands some and enjoys reading some of the books that Frank has given her to study, her sense of humour and simple ways which Frank finds quite amusing. Rita: '… the title sounds perverted… he starts to laugh Don't laugh. Frank 'Do you mean of Human Bondage? '. The audience sees that as the conversation grows it develops on sharing ideas on three different novels; Rita shows that she is starting to understand other literature. Rita wants to seek an education, one better then she had before.
She wants to better herself and she doesn't want to end up like that people she has grown up with because she has seen what it has done to them, 'By us there is no meaning to life. ' She is bored with her lifestyle in her society where she is at the moment, she is fed up with the boring conversations everyday she wants to change that for more intelligent conversations, she wants to be able to talk to more people then just the people that she lives near about different things unlike that same thing everyday. 'I was dead bored. ' She is fed up with her job and wants to go away and find a new one that can offer her more things.
Rita is angry with her husband Denny, she doesn't like that he doesn't support her in what she wants to do, 'They hate it when one of them tries to break away' and at the moment that person is her. I think that the audience can feel sympathy for both Rita and Denny, even though we don't meet him. 'He's wonderin' where the girl that he has married has gone to' I think that the audience can feel sympathy for Denny as he has been brought up and lead along to believe that he will get married and settled down with a child by now, but now that person he has married has changed and wants different things to him all of a sudden.
He wants to take life away from me' the audience can also feel sympathy for Rita as all she wants to do is better her life for herself and maybe even Denny, but he doesn't support it as she wished he would making it difficult for her to study. Rita has never been to see a real theatre production and when she went to see 'Macbeth' Willy Russel shows at that the old Rita hasn't completely gone as she is excited, inspired 'No listen… it was bleedin' great, honest, ogh, it done me in, it was fantastic' by the words that she is using she sounds so overwhelmed and excited and just wants to tell Frank about it.
She is proud that she went and of herself for doing it. She is beginning to love literature 'I thought it was gonna be dead borin'…. It was fantastic. ' and understand it, the audience can still that she is still her old self she is still impulsive as she turns up at the university to tell Frank that she had seen it when Frank wasn't expecting her. Also she is still learning as she asks Frank what tragedy meant, so she is finding her self and her independence to understand literature more but Frank is still teaching her so she is still in the process of changing.
In scene 7 Rita is invited to go to Frank's house for dinner but in the end she doesn't actually go. She was scared that she wouldn't fit in with the rest of the people that were there, she didn't want make an idiot out of herself, she felt like she wouldn't be able to hold a good enough conversation with the people there as they may not be like her and from her background. She felt like and idiot as she felt as though she wasn't wearing the right dress '… tried on five different dresses. The all looked bleedin' awful' and that she didn't bring the right wine 'Well you wouldn't take sweet sparkling wine, would y'? '
The audience could see that she felt really insecure and embarrassed and she didn't want to look like a joke, also she didn't have the support of Denny either. She felt as if Frank had just invited her for a laugh '… but brig her in because she's good for a laugh. ' Just because she was funny and had a sense of humour but she didn't want that 'I didn't want to your house just to play the court jester. ' She also confides in Frank that she wasn't comfortable when she went home, she went to the pub and felt like she didn't belong there either I think that the audience can see that she is halfway through her transformation now.
Scene 8 was a very important turning point for Rita 'It's me case' she has packed a case and is off to stay with her mother, she has left Denny. Rita has made a decision that she is going to stick to the audience can see that she really was serious about getting a new education and bettering herself and her life even of it meant leaving Denny. She has grown up and matured. In Act 1 Scene 2 the audience can see that Rita has changed completely it also shows that her and Frank are growing apart and she doesn't need him as much anymore. Rita walks in she has grown in confidence but it is different it isn't like the old Rita.
She walks in showing off her new clothes so that tells the audience that she is changing again. She is wearing different things now. The audience can spot that her and Franks relationship has changed and is growing apart as she doesn't seem very interested in his personal life anymore where as before she would want to forget about talking about herself and forget the lesson and listen to Frank and help him out, but know that has changed, she is just talking about her summer and not really asking him about his and what he has been up to.
She also comes back with a better education Frank had saved a poet to teach her as he thought she would love it but it turns out that she has already done it and knows it all so Frank is feeling a bit down as she doesn't ask him for all the questions anymore as she already knows it, this is proved when they have a disagreement on a discussion of William Blake, she now has her own views and feels like she doesn't need Franks anymore.
She has also stopped smoking where as she said giving up smoking is for 'wimps' the audience can see that she is sort of wanting to fit in, where as before she didn't care about what other people thought and she was her own person. I think the audience can see that Frank misses the old Rita. In Act 2 Scene 2 it opens with a knock at the door, the audience doesn't expect this to be Rita but as Frank says come in, Rita walks through the door the audience and Frank can automatically see even from this small act that she has changed, as before she would have burst through the door full of energy and enthusiasm and ready to learn.
But the big shock for Frank and the audience is the way that Rita seems to be speaking, it says '(speaking in a particular voice)', the audience can get the impression that she has put a new voice on, this isn't like Rita at all as she has always said that she wants to be her own person and no body else she was just seeking an education. Frank doesn't respond well to this at first he asks her to speak properly like the old Rita did but she ignores him, I think that this, Frank: 'Well will you kindly tell Trish that I am not giving a tutorial to a Dalek.
Rita: 'I am not a Dalek' is Frank making fun of Rita as he doesn't like that way that she is talking now because it is not her and I think the audience can see that this is where she has completely changed she isn't even Rita anymore. She tells Frank a discussion that she has had with some other students the way that she talks about them the audience get the impression that she thinks that she is more educated and better then the student that she was talking about, 'Frank he was askin' for it. He was an idiot. His argument just crumbled.
It wasn't just me everyone else agreed with me. ' But that way that Frank says this 'And so you finished him off, did you, Rita? ' it's like he is mocking her and the fact that she thinks that she is right and superior as 'everyone else' agrees with her. In Scene 3 we see that Rita has herself back a little bit but as she is talking to Frank I think that the audience can get the impression that she has lost her self a bit Willy Russell shows this by making it seem like she is disappointed in Frank, 'Frank you're not in any fit state for a tutorial.
I'll leave it with y' an' we can talk about it next week, eh? ' and isn't as eager to work with him anymore. Rita and Frank have an argument about her essay and her understanding where as before the old Rita would have listened and followed what Frank had to say. She tells him that she doesn't need him anymore 'I'm not an idiot now…. Frank I don't need to hold my hand anymore. ' The audience can see that they have grown apart now.
In Act 2 Scene 4 Rita has stopped visiting Frank as frequently as she used to, this is because she has adopted a busier social life through her being more educated and confident in talking to new people she never used to mix with and through doing that she has made more new friends. Also she has been away and through that she has gained more education so she doesn't really need to see Frank as often as she doesn't have to depend on him.
Rita has even left her own job as a qualified hairdresser to work in a Bistro, the audience can get the impression that Frank doesn't understand why she has done that. In Act 2 Scene 5 Frank says 'From now on I shall insist on being known as Mary, Mary Shelley' he is mocking Rita as she has decided to change her name back Susan the audience can tell that Frank doesn't like this he is trying to make the point to her that it doesn't matter what she calls herself she is still the same, deep down she is still Rita no matter how much she tries to change that.
He says 'You've found a different song…. hollow and tuneless' he admits to her that she has changed but not for the better and that he doesn't like the new Susan or Rita that she has seem to become, he's trying to tell her that she is trying to be something that she's not. When Rita says, 'I'll make a decision. I'll choose. ' The audience can see that this is the Rita that she wants to be, she has done what she wanted finally, she got her self an education, stood up to her family and Denny.
I think that the audience could find the ending a bit boring as it isn't a clear cut ending as Rita doesn't say what she is going to do next neither does Frank so the audience don't know what is going to happen, but I think that this is also quite good as it isn't your usually happy ever after ending, I think that the audience could find it very realistic and also it wasn't a play with a huge set it was just set in one room between two characters.