Educating Slum Dweller Essay Sample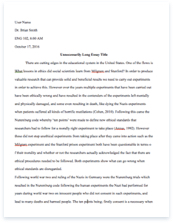 The whole doc is available only for registered users
OPEN DOC
Get Full Essay
Get access to this section to get all help you need with your essay and educational issues.
Get Access
Educating Slum Dweller Essay Sample
Our exams were over and the result was also declared. Our all classmates passed the exams with flying colours. Myself and my close friend also got very good marks. It was the end of June our school was about to open from 1st of July. One fine morning I received a phone call from a friend of mine that all of us have to collect in school to submit our form for admission to the next class. So the very next day we went to our school. After completing the necessary formalities we all went to the canteen to have some refreshment and fun as well.
When we were discussing about our career some gave importance to academic achievement while other were of the opinion that job oriented education is more important than getting mere degree. One of our classmate said it is very easy to sit and discuss about education and its importance but have you ever seen the status of literacy in those who work hard daily to earn their bread and butter. Education, career and good job are mere words for them they do not know even the importance of being literate what to think of higher education. We had a serious discussion over it and the outcome of it was that we all will collect in our school on the coming Sunday with our old books and some of our old clothes which we can part away with and visit a near by slum to distribute them. We also decided to perform a street play to lay stress on importance of education and promote literacy among them by pursuing them to attend the classes which we will run in their locality on every Sunday in the evening.
Once everything was decided we contacted our principal and informed her about our idea. She was overwhelmed and not only gave her consent but also parted the school mini bus to take us to the slum on Sundays for this good cause. As per decision we all gathered in the school. The school bus was already there and to our delight our principal was also there to accompany us to boost our moral. She asked the bus driver to keep the microphone, speaker and battery to operate it as we might be requiring it.
It took us about 20 minutes to reach the slum. We contacted a few slum dwellers and briefed them about our motto of coming. They were very happy to hear this and promised us to collect all the slum dwellers within an hour. In the mean time we set our microphone to address them and made arrangements for distributing books and clothing.
After all the dwellers collected our principal told them about our motto of coming to them. The idea was well received by majority of them but a few said we have lived most of our life now what is the use of being literate at this age and said "Buddhe Tote Ram Ram kahna nahin seekh paate". After that we took our turn and not only told them about the importance of education for their children but also laid stress on the importance of literacy for grown up people. To emphasize on importance of literacy for grown up we enacted a play. The theme was that there was a backward village in which all the residents were illiterate except the Postmaster and the workers of the post office. There were no facilities in that village like electricity, water supply, school, hospital, bank, railway station etc. So there was very less work for the post office also. The workers used to sit the whole day and pass their time in gossips. Many times the postmaster tried to pursue the villagers to get literate. He also spared time to teach them to read and write but it was all in vain and nobody bothered to attend his class.
One day a telegram from near by village reached the post office addressed to the Sarpanch of that village. The postman delivered it to the Sarpanch and told that it is from the in-laws of his daughter and returned back to post office. Hearing this all the family members started crying thinking that their expecting daughter had expired while giving birth to the child. The news spread to whole village and all the villagers joined the mourning. Hearing this news the postmaster also went to pacify the family. When he reached there the Sarpanch showed him the telegram. After reading the telegram the postmaster laughed aloud and said that you people are mourning and crying over good news. The telegram is about that the daughter of Sarpanch has give birth to a son and both of them are hale and hearty. Hearing this all the villagers cursed their illiteracy and thanked the postmaster.
Thinking that this is the right time to once again tell the villagers about the importance of literacy the postmaster said it is better to light a candle than to curse the darkness. He also said still you people can start studying and I am ready to teach you. It is better to be late than never. The villagers agreed this time because they themselves have seen the importance of literacy and from the very next day they started studying.
Our idea to promote literacy in slum was well conveyed and the slum dwellers asked us but who will spare time to teach us. We promised them that we will teach them on every Sunday evening. Hearing this they all were delighted and promised to join the classes in the evening. Our mission was accomplished and we all returned back with a promise to see them all in the class on next Sunday.
While returning from there I was very happy as now they will also be literate and the most interesting thing was that we will teach them. I kept praying to god that may our plan be successful. I hope that all the slum dwellers try to understand our motto and try to learn reading and writing.