Education and training to become a Solicitor Essay Sample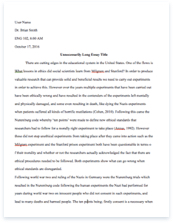 The whole doc is available only for registered users
OPEN DOC
Download Essay
A limited time offer!
Get a custom sample essay written according to your requirements urgent 3h delivery guaranteed
Order Now
Education and training to become a Solicitor Essay Sample
The education and training for Solicitors and Barristers is a lengthy and expensive career choice, even before you have qualified as either profession, educational fees are extremely high starting with Universities fees at "? 9,250 per year" so after the 3 years, the total of just the course alone will cost 27,750 and this total does not include any grants you have received from the Government to help you study the course. After University and on completion of your Law Degree (LLB) , if you have chosen to become a Solicitor then you are required to continue in education for another year to complete The Legal Practice Course (LPC) "fees 11,590"
As you can see, even after 4 years of extra education including University and taking the Legal Professional Course (LPC) you are still required to then undertake a further 2 year Training Contract with a law firm, Which also can be potentially difficult in itself as numbers are sparse " it can be a struggle to secure a training contract when there are only roughly 5,500 training contracts available in the UK, and far more LPC students than there are spaces" Once you have been accepted for a training programme from a Law firm you will be paid a salary, now, depending on where in the UK your Training Contract is situated and the size of the Law Firm depends on how much you can potentially be paid, In Smaller firms, they are now required to pay you the minimum wage "In 2012 the SRA controversially decided to abolish the minimum salary for trainees" as of 1 August 2014, meaning that the minimum payable to trainees is now the National Minimum Wage" The minimum wage as of current is: 21-24 year olds ? 7. 05 an hour and 25 and over is currently  7. 50 an hour .
As you can see, after 5 years of extra education and training and then after completion on your 2-year training contract, becoming a Solicitor is a very lengthy and expensive career choice before you even start your journey as a Qualified Solicitor.
If your choice is to become a Barrister, then your journey will start similar to that of a Solicitor, as in you will have to gain a Law Degree (LLB), on completion of your Degree, you will then have to Complete the Bar Vocational Course (BVC) this is a one year course that you are required to complete, but before commencing the course you must apply to one of the 4 Inns, and this will also come with a one off payment "The cost of joining the Inner Temple is ? 100 and is a one off payment" After Completing the (BVC) and being called to the bar the next step is Pupillage, which a lot of Law firms are cutting down on meaning that it's more of a struggle to qualifying as a barrister "Law firms and chambers have been reducing the number of training contracts and pupillages, with some firms cancelling their next trainee intake. "
As you can see the amount of years and training and debt you will accumulate within your career path as a lawyer it is long and drawn out process.
Task Two
Lawyers in England and Wales are divided into 2 job titles, they are, Solicitors and Barristers. There are many differences within their jobs roles but also many similarities. Solicitors will cover many different types of law, whereas barristers will have an expertise in one type of law giving the Client a better service. "Barristers normally specialise in one particular area of law, so that they can offer the best representation in these areas". Solicitors are normally the first port of call for a client. The solicitor will then inform and advise the client on any legal matters of the case. If the client's case goes to court the Solicitor Task Three Bibliography