Edward Taylor and William Cullen Bryant Essay Sample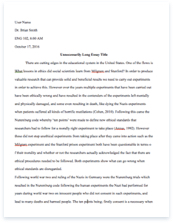 The whole doc is available only for registered users
OPEN DOC
Pages:
Word count: 878
Category: poem
Download Essay
A limited time offer!
Get a custom sample essay written according to your requirements urgent 3h delivery guaranteed
Order Now
Edward Taylor and William Cullen Bryant Essay Sample
Though separated by nearly two-centuries of time and a continent of distance (and culture), the poetry of Edward Taylor and William Cullen Bryant offers similarities in theme and imagery. Both poets relied upon the apprehension of Nature as a keystone to their poetic vision and each poet sought to describe the Divine "signature" or presence he read into the phenomena of Nature. As Bryant wrote in his most famous poem "Thanatopsis:"
            To him who in love of Nature holds
            Communion with her visible forms, she speaks
            A various language; for his gayer hours
            She has a voice of gladness, and a smile
            And eloquence of beauty, and she glides
            Into his darker musings, with a mild
            And healing sympathy[…}
                        (1-7)
            For Edward Taylor, the "darker musings" of nature posited a predominant consideration in all of his "meditations" due to the profound impact of his Puritan heritage, philosophical convictions, and religious beliefs, all of which instructed Taylor that earthly things, including Nature, within which was contained sin and evil. Other Puritan poets, such as Michael Wigglesworth in his "The Day of Doom" embraced the idea of the earth as an evil domain and its destruction by God a certainty.
            Taylor, partaking of a Nature's "eloquence of beauty," attained a far more complex and ambiguous vision of natural phenomena, and sought within Nature a "code" of sorts which revealed its Maker's design and intentions. In his poem "Upon a Spider Catching a Fly," for example,  Nature is portrayed as being morally instructive and Taylor implies form the poem's opening lines that Nature requires an imaginative, curious mind to penetrate. There is no admission of preconceived dogma; there is a natural event, and there is the observer's longing to penetrate the meaning of the event: "Thou sorrow, venom elf./ Is this thy play,/ To spin a web out of thyself/To catch a fly?/ For why?" (Taylor 1-5)
            In the spider's web, Taylor perceives a Divine lesson about the nature of evil and temptation: "This fray seems thus to us:/ Hell's spider gets/ His entrails spun to whipcords thus,/  And wove to nets/ And sets,/ To tangle Adam's race'/ In's stratagems" (Taylor 31-37). But Nature also reveals God's Salvation and the redemption of the observer: "We'll Nightingale sing like,/ When perched on high/ In glory's cage, Thy glory, bright/ And thankfully/ For joy."
            For Taylor, Nature held not only the riddle and temptation of evil, but the demonstration and evidence of redemption. Thus, his perception of Nature is broader and less dogmatically preconceived than that of his contemporaries. In his nature-imagery, as exemplified by 'Upon a Spider Catching a Fly" Taylor admits a tacit permission for the individual to inquire into the mysteries and lessons of Nature, to probe their curiosities, and that the Divine can be discovered through the natural world.
            William Cullen Bryant's embrace of Nature is no less spiritually motivated, but far less constricted by a sense of foreboding doom and inherent evil in the natural world.  Like Taylor, Bryant observes and instructive, revealed wisdom in Nature: "Go forth, under the open sky, and list/ To Nature's teachings, while from all around— / Earth and her waters, and depths of air— / Comes a still voice." (13-16). For Bryant, the presence of death subsumes the identification of Nature with evil, per se; in fact, death is, itself, presented as a stitched part of the fabric of nature, not to be separated from the poem's more overtly luminous or pleasing images and lines:
            Thou go not, like the quarry-slave at night,
            Scourged to his dungeon, but, sustained and soothed
            By an unfaltering trust, approach thy grave,
            Like one who wraps the drapery of his couch
            About him and lies down to pleasant dreams.
                                                          (77-81)
            Where Taylor perceived Nature as revealing of God's design and moral law, Bryant views Nature more in a living, complex, mysterious relationship with the eternal, and the observer (poet) a part of that endless processional, where the beauty and bounties of Nature assuage fears of sin, death, or evil, and there is an absence of overt moral, religious, or dogmatic thrust in Bryant's lush celebration of bucolic bounty.
            For both poets, Nature expressed the unchanging (although always finally mysterious) purposes of lessons of its Creator. Bryant's meditation on the waterfowl contemplates both the lapsing of poetic vision and acuity and also personal mortality; however, an essentially affirmative conclusion rings through the poem's final soaring image: "He who, from zone to zone,/ Guides through the boundless sky thy certain flight,/ In the long way that i must tread alone,/ Will lead my steps aright." (28-32)
            Taylor, meditating upon a wasp, delivers an anthropomorphic vision of moral instruction: "Within this little downy wasp/ In whose small corporation we/ A school and schoolmaster see" (32-34).  A fitting metaphor which instructs quite faithfully the degrees to which and manner through by each of these poets, though separated by time, space, and culture, similarly embraced Nature as a revelation of Divine wisdom.