Effectiveness of the Use of Techniques in Marketing Products in One Organisation Essay Sample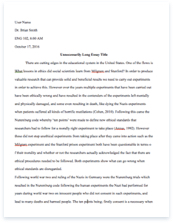 The whole doc is available only for registered users
OPEN DOC
Pages:
Word count: 1472
Category: brand
Download Essay
A limited time offer!
Get a custom sample essay written according to your requirements urgent 3h delivery guaranteed
Order Now
Effectiveness of the Use of Techniques in Marketing Products in One Organisation Essay Sample
I will evaluate the effectiveness of the marketing techniques used by Cadbury. Overall the marketing techniques used by Cadbury have worked out extremely well, for every technique used, Cadbury have come out successful, they have made millions in profit. They continue to make lots of new products and gain more and more customers at the same time.
Where Cadbury has used the marketing strategy of branding they have been massively successful, their logo is iconic, it is recognised worldwide, it is most recognised in the U.K this is more than likely due to the fact that Cadbury originates from the U.K, so it advertised more. The logo has been around for many decades now it has weaved its way into people's perception of what chocolate is, when people think of chocolate the first thing is a bar of Cadbury's Dairy Milk, that is how much it has been plastered around for years. The use of this logo has enabled Cadbury to sell billions of their products over many years as it is the simplest way for people to recognise the company which then creates a craving for chocolate, they will then purchase a Cadbury's chocolate bar, so it is easy to say that Cadbury have market very well using the strategy of Branding. Another aspect of branding in which Cadbury has made strong uses of is the colour and text, they have packaged all their products in a darkish purple, this shade of purple is perceived to be luxurious, smooth and comforting, and when these colours are seen you instantaneously think of Cadbury which makes you think that their chocolate bars are luxurious, smooth and comforting, all the things a customer wants from a chocolate bar.
The text itself, saying "Cadbury", is written in an elegant font and also is thick, so it looks like Cadbury is written in chocolate although is still stylish and grand. All of these make Cadbury's use of Branding appear good although they have a slogan, "a glass and half", this refers to the amount of milk that went into their chocolate per bad when the recipe for a Cadbury's chocolate bar was invented. Although it is widely known it is not on the same level as their logo yet, this is the only downfall to Cadbury's use of the branding strategy and it is a minuscule thing, Cadbury's use of the marketing technique of branding has been massively effective, and in a positive manner, it has propelled them to be recognised as a world wide confectionary company. Cadbury do not use the marketing strategy of relationship, they know that no relationship is needed for customers, one person might not buy the chocolate bar but Cadbury's knows that they are thr big that another person will come along and purchase it, so I cannot evaluate Cadbury's use of relationship as a strategy as they don't use it. The only way Cadbury could improve when it comes to branding is making their slogan more well known other than that, they are a perfect example of how a business should brand itself.
Cadbury's use of the marketing strategy that is market penetration is very good, they always have some sort of promotion on, whether that's reducing the price or offering them a prize. When offering the customer a prize they become enticed, they become determined to win the competition, so they'll purchase many bars of chocolate until they win or until they've spent a substantial amount of money, with them buying more bars of chocolate, Cadbury makes a lot more money, this would be considered effective as it has made them a massive amount of money.
Cadbury have created some of the most iconic T.V advertisements ever, they created an advert of a gorilla playing Phil Collins' "In the air tonight" on drums, although completely unrelated to chocolate the advert became a soaring success, it had humour, which made people want Cadbury's, the song itself is now linked with Cadbury, when people hear that song they will automatically think of Cadbury. The randomness of the advert also made it memorable for the viewer, it made them curious and it resulted in an increase in sales for Cadbury's. Previously Cadbury had been quite weak when it came to advertisements, at one point they only produced one advert and that was supporting the television show Coronation Street, this cost Cadbury so much that they made little profit at the time, so they knew that things that had to change, the problems that Cadbury did have with the strategy were dealt with and now they are a huge success. Cadbury have been smart, they have jumped on the social networking bandwagon, they have official accounts on all major social networking site e.g. Facebook and Twitter. These are cheap and simple ways of reaching a humongous number people. Market penetration has been a very successful strategy used by Cadbury, it made the company memorable, cheap and enticed people to buy more of their products, therefore making Cadbury more money.
Market development, Cadbury have used this strategy in a creative way to reach a new audience. They created a café, Café Cadbury, this was an innovative and inventive method of reaching a new audience. People who previously may not purchase Cadbury products may be tempted to when in the café, when they're presented with a wide variety of their products and very little options of brands, only Cadbury's and a few drink ones. Another example of how Cadbury has used the market development strategy is their creation of ice creams, they sell a variety of ice creams, all chocolate based with varying additions e.g. Chocolate chunks or a caramel sauce.
They release the mcflurry, this is an ice cream with pieces of Cadbury products sprinkled in, these are sold at McDonalds, this allows Cadbury to reach an entirely new audience, people who previously may not have purchased Cadbury's products but did purchase McDonald's products may be tempted to purchase them. This is a successful strategy used by Cadbury, they have generated a whole new market that they can reach and control easily. A downfall of Cadbury using this is that they do not fully divulge into it, they have not produced many ideas in which they can reach more possible customers. A possible improvement that Cadbury could do is to create more ways, if this is done then they will be able to achieve a high profit margin as they'll sell more products. For Cadbury's this strategy has been strong and also weak in some aspects, the Mcflurry has been a success but the café not so much, this is due to the number of cafés they have created, there are very few so their success is unlikely, this strategy has been effective in the success of Cadbury.
The strategy of product development is an extremely strong strategy used by Cadbury frequently, they are always releasing new version of chocolate bars there is plain, dairy milk to the mad, Oreo version. There is such a wide variety of products offered by Cadbury that every single persons is catered for, if they don't like caramel they can purchase a golden biscuit crunch. Having such a wide variety of products enables customers to purchase more and more products, they are curious, they feel that they need to know what each type tastes like, this means that they purchase a large number of products with little consideration for price. This has proved to be an extremely effective strategy, it has generated millions in profit for Cadbury.
Diversification has been an effective success. Cadbury combined with the company Philadelphia, in a creative manner, to create a chocolate spread, they have reached into the unknown, which is extremely risky, and it has been a triumph. The good thing about the use of this strategy by Cadbury is that they have an nature new market who'll purchase their products. Although a bad thing about is that it is a niche product, and there are a lot of competitors when it comes to chocolate spreads e.g. Nutella. They would rarely do this because of the dangerous risks associated with the strategy but this strategy turned out to be very effective it has created a friendship with another company, created profit and has brought thousands possibly millions of new customers.
Overall every single marketing strategy used by Cadbury has turned out to be a soaring success, resulting in huge profits and new customers. The most successful strategy of them all would be market penetration, this is where Cadbury are creative and make memorable and enjoyable advertisement while offering the customer more and more, this has resulted in Cadbury being a world wide success and loved by most who've seen their advertisements.