El Nino weather anomalies Essay Sample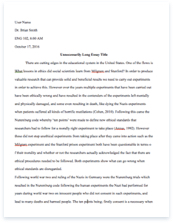 The whole doc is available only for registered users
OPEN DOC
Download Essay
A limited time offer!
Get a custom sample essay written according to your requirements urgent 3h delivery guaranteed
Order Now
El Nino weather anomalies Essay Sample
Suggest why many countries find El Nino weather anomalies very challenging? The term 'El Nino' is used to describe a prolonged period of warmer than average conditions that occurs as a result of the warmer ocean waters of the Eastern Pacific. Higher up in the atmosphere the wind blows in the opposite direction; the result is a wind circulation system. ENSO occurs every 4-7 years and can last up to 18 months. One reason that countries may find El Nino weather anomalies very challenging is because some of the areas affected are among the world's poorest regions. This includes the coastal and inland areas of southern Africa, South East Asia and western South America. This exacerbates the problems caused. The result of the areas being poor means that the areas affected by the El Nino phenomena are less likely to be able to cope especially as ENSO increases the risk of hazards. East of the pacific warm water accumulates off the South American coast, the warm moist air rises and condenses to form rain clouds. This results in very heavy rainfall in parts of South America, causing flooding. For example, the severity of the 1997 El Nino brought 10 times the average level of rainfall to Ecuador.
Large scale flooding led to problems with the water supply and sewerage, landslides and erosion resulted, with the accompanying tragic loss of lives and homes. Therefore, if a country is poor they will find it much harder to resolve these problems in the after math of the hazard. This means that more secondary impacts will result. Furthermore, if the country is poor they are less likely to be able to prevent the hazard from taking place in the first place e.g. channel straightening and dam construction. Finally, the government is less likely to have planned out evacuation routes or had drills to prepare the emergency services. Therefore poorer regions affected are likely to be worst hit by the El Nino phenomena so find it incredibly challenging. Furthermore, the Western side of the pacific is affected very differently to the eastern, experiencing cool and arid weather often giving rise to droughts. This is very challenging for South East Asia, southern Africa and eastern Australia because these are places that are heavily reliant on agriculture and a shortage of water can be detrimental to their economies. Therefore, due to the drought they have to watch thousands of their crops die as it no longer becomes possible to irrigate crops and even water animals, as dwindling water supplies are prioritised for human use.