Electoral System in the Philippines Essay Sample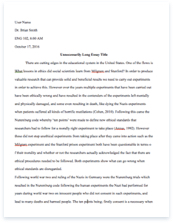 The whole doc is available only for registered users
OPEN DOC
Pages:
Word count: 278
Category: election
Get Full Essay
Get access to this section to get all help you need with your essay and educational issues.
Get Access
Electoral System in the Philippines Essay Sample
The Philippines elects on national level a head of state (the President) and a legislature. The president is elected for a six-year term by the people. The vice-president is elected at the same time on a separate ballot. The Philippines elects on a local level governors, vice governors, board members, mayors up to the barangay officials and the Sangguniang Kabataan or youth council members which is mandated in the current Constitution of the Philippines and the Local Government Code of 1991. The Congress or Kongreso has two chambers. The House of Representatives or Kapulungan ng mga Kinatawan has currently 240 seats elected for three-year terms, of which 212 seats are contested in single seat constituencies and, 23 are allotted to party-lists according to a formula, which are only accessible to marginalized and under-represented groups and parties. The Philippine constitution prohibits the House of Representatives to have more than 250 members.
The Senate or Senado has 24 members who are elected for six-year terms at-large and do not represent any geographical district. Half of the Senate is renewed every three years. The Philippines has a multi-party system, with numerous parties in which no one party often has a chance of gaining power alone, andparties must work with each other to form a coalition government. The Commission on Elections (COMELEC) is responsible for running the elections. Under the Constitution, general elections for the President, Vice President, Congress and local officials occurs after the President and Vice President finish their terms. While the Congressional elections occurs on mid-term of the incumbent President. Barangay and Sangguniang Kabataan elections are now done at the same time after the Congressional elections.