Elizabeth's letter to Jane Essay Sample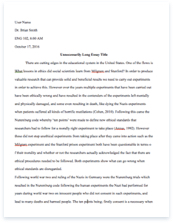 The whole doc is available only for registered users
OPEN DOC
Pages:
Word count: 609
Category: novel
Download Essay
Get Full Essay
Get access to this section to get all the help you need with your essay and educational goals.
Get Access
Elizabeth's letter to Jane Essay Sample
I hope everything is fine in Hunsford all our sisters are fine and in good health I also hope you are in good health.
I have some alarming news to tell you but before I continue it is best you sit down and be comfortable. I also am in good health but the alarming news id like to tell you is that I was proposed by someone we both are familiar to. I cannot believe that such a man with so much pride would ever propose to anyone in a lower standard the fact that I most hate was I had been proposed to by Mr Darcy I know that you may also find this news very alarming.
Many events occurred during this day, firstly we were all invited to dinner at rosings after the meal I went for a walk in Rosings Park were I met col. Fitzwilliam whose a cousin of Mr Darcy as a cousin you would expect him to be just like Mr Darcy himself but instead he is the total opposite instead he is very kind and loving unknowingly our conversation led to talk about Mr Darcy where I heard some very distressing things about him I found out that my Darcy was the one that engineered the break up between you and Mr Bingley. Jane I am very sorry that I had to be the person to tell you this but I was no longer able to keep this secret in me any longer I know how you must feel after all this that has happened between you and Mr Bingley.
When hearing such news I had a thumping headache and I had to excuse my self at Roings and thought it was for the best of my health.
During this time, I was anticipating to be visited my Colnel FitzWilliam, but to my surprise it was Mr. Darcy. As Mr.Darcy walked in he looked very uneasy and walked around for a quite a time and suddenly I felt very uncomfortable in his company. I was confused as to why he was here. He began his propoal by insulting our family by saying that we are low class and will not receive any good proposals and so I will have to accept his proposal. I felt that my Darcy was very rude and ignorant. He told me that he loved me 'against his will, his reason and better judgement'. Jane, I cannot bear to hear his words.' Better judgement'-what 'better judgement' could he possibly have, he is just an ignorant and disagreeable coward.
I was quite sure to refuse his offer and responded by insulting his inappropriate manner of the proposal.I managed to compose my self, and gave many reasons as to why I had refused his offer. Firstly his manner, his insulting and his injustice towards Wickham were all valid reasons. Furthermore it was against my will and my principles on marriage, as my views on marriage are purely to marry for love. Surprisingly, Mr.Darcy took my rejection in an more appropriate manner and did not comment much after this he left leaving words of kindness. After he left, I had mixed feelings. I was glad to be proposed my some of a high standard but was upset by the insults he put across to me and my family.
How I very much wish you were here to comfort me at this horrible time. I must end this letter quickly I hope to see you soon I hope you keep this letter just between us and finally I hope you stay in good health.