Elliot Eisner Essay Sample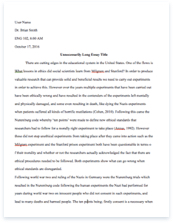 The whole doc is available only for registered users
OPEN DOC
Pages:
Word count: 2445
Category: art
Download Essay
Get Full Essay
Get access to this section to get all the help you need with your essay and educational goals.
Get Access
Elliot Eisner Essay Sample
Elliot Eisner is well known in three fields, Arts Education, Curriculum Studies and Qualitative Research Methods. He is an arts theorist who is particularly interested in both furthering the arts in the American Education System and using the arts as a tool for further educational practice (National Art Education Association, 2013). For three decades Eisner has been writing on the topic of Arts Education (Robinson, 2010), he has published and continues to write many impressive books, and is well known around the world for his quest for quality with a large focus on arts education (Eisner, 2011). Importantly, Eisner has served as president in many associations, including the National Art Education Association, the International Society for Education through Art, the American Educational Research Association and the John Dewey Society (Eisner, 2011). This remarkable man has also won many awards for his work this includes the Grawemeyer award in 2004 for his work in Arts Education and developing thinking skills and a better understanding of the world (Bradley, 2004). Comprehensive discussion of Elliot eisner
One particular article Eisner (2001) published "Music Education Six Months after the Turn of the Century" outlined the need for music within our school system and its importance in expression and communication. Eisner expressed the way music teaches people to think, it allows them to investigate aspects of the world that cannot be seen through any other art practice. "Learning to think musically means learning how to experience felt thought" (Eisner, 2001, p. 20). Music can communicate feelings through patterns and sound, it is able to express emotions that words are unable to. These feelings may be that of culture; some cultures are merely defined by music. We are taught as children to hear music and be able to link that to a culture from around the world. Music also teaches multitasking where people working together as a band need to listen to themselves while also listening to others around them. This skill can then be used in other aspects of the world and education, multitasking is a necessary life skill. The team work used by a band can also be used in other aspects of life where people need to work together to achieve an outcome.
"Music Education is to enrich human experience" (Eisner, 2011, p. 23) though many skills learnt through music can be used in other aspects of education and life there are skills taught that are only applicable to music that will enrich the world's experience. Eisner (2002) wrote an article "What do the arts do for the young?" where he expressed the need for arts to be taught to children from a very young age as to allow them to experience and communicate with the world as a whole. The arts allows people to see the familiar in an unfamiliar way, we are able to produce something we already know completely differently. This allows us creativity, it allows us to inquire and realize that everything has the ability to change. As articulated in the above paragraph all arts allow people a voice and a communication device that no words are able to express. Arts promotes the creativeness and imagination within a child, it promotes the use of this part of the brain.
Children may not be able to use their imagination to the fullest if they are not taught arts in the education system, this section of their brain may never be used to its full potential. Significantly there is no right and wrong in the arts, it is possible to find meanings that are not the normal and can therefore express feelings that have not been seen or heard before. Making sure children in the education system are able to experience the arts and the way it can communicate and voice feelings and imagination within a person is a necessity. The arts teaches communication techniques that cannot be taught any other way. Eisner (1999) wrote an article on the well debated topic "Does experience in the arts boost academic achievement?" he published that he has read no convincing study to point a truthful answer. He believes that the most important thing learnt from the arts is the skills learnt that only apply to the arts. There are necessary skills learnt from the arts that are needed to further enrich the human experience, this is why the arts are definitely needed within our schools.
He points out the need to learn the skills of critiquing the arts, post learning these skills children will be able to appreciate the arts on a completely different level, this will allow conversations about the arts to become more intelligent, have more insight and sensitivity. Critiquing of the arts allows the experience at an art gallery, a music concert or even a play to become a more enriching experience for people, they are able to have conversations and inquire deeply about what they have seen. Prior learning arts skills children may not have been able to pin point culture or history within different arts, this is a necessary skill learnt through the arts. When children are able to assess what culture an art piece is from or when in history it was made, it allows them to see the characteristics that happen in that culture or happened in that time.
Children can learn and experience through the arts things that they may never be able to experience again, such as the feelings of people in Europe during the 18th century, or the culture of West Germany. The arts allows a "willingness to imagine possibilities that are not now but which might become" (Eisner, 1999), this is showing that the arts may allow people to see into the future, it allows for their imagination to go wild. Children don't need arts education to boost their academic achievement they need it to learn necessary skills to enrich their experience as a human. Eisner provides a major focus on what education is able to learn from the arts in the article "What education can learn from the arts" (Eisner, 2009), he talks about the rewards arts can bring, the way arts can show interactions and expresses the importance of communication through the arts.
Arts demonstrates the way everything interacts in the world, the way things are the way they are because of those things happening around them, an example of this may be the way we see colours when there is a different colour or shade around them. Children may need to be taught how this occurs, and the way it can be used in the real world. Rewards found from surprises is also an important thing demonstrated by the arts, it shows that no discoveries can be made unless surprises are found.
This expresses inquiry and its need to be able to develop new things. Eisner also points out the limits of language from what we know; we know a lot more than what we are able to communicate through language, the arts allows us to communicate feelings in a way not possible with language. Lastly Eisner points out that imagination is the root of new possibilities, imagination brings upon invention, the arts is the root of developing children's imaginations, they are able to use creativity to express their imagination. Why is it important to me?
Eisner's view that skills learnt in the arts are able to enrich human experience and are not always applicable to other aspects of education is incredibly important to me. I learnt through music education in my life many different critiquing techniques for arts and also the use of imagination to convey feelings and emotions. Being able to express emotions through music especially has been significant to me. Relevance in the classroom to this issue
Through my placement I was able to teach a class where we used arts as a tool for students to understand the feelings of a book character; the students were instructed to develop a picture of the character and its feelings at different parts of the story. The children were able to point out the colours they had used to convey feelings, they had also pointed out the scenery they had drawn to communicate the feelings.
During my High School experience I was able to be challenged by music, I was challenged to understand how the music flowed and importantly how music could create and communicate a culture. Art was also used as a tool to bring out imagination where we had to write a play with the most creative things we could think of, we were given no structure, only the free use of our imagination. I have also seen the use of arts, including dance, visual arts and music at schools as a way for children to express their culture. In a multicultural school it is important that the students are able to understand the culture of their peers. Using arts as a way of studying different cultures can keep children intrigued and motivated to learn about countries around the world. I have seen children intrigued by arts and its culture and the way they are able to link their culture into their peers culture through the arts.
Students have been able to link their dances and the instruments used in the music to other cultures; they are able to express the different patterns used to demonstrate a culture. I have been able to see the use of arts as a communication tool when students are unable to use words to express their feelings, art can be an important tool for students especially in the beginning years of school when they are not always able to fully express their feelings, they may be able to draw them and then describe why they have drawn them. As a child I remember being able to use arts to invent new things, we were presented with a project where we had to think of an invention that would be helpful to our family. This pushed us to use our imagination and creativity to seek what we believe was needed in the world, it also allowed us to seek critique on our art work and others used their imagination to add to what was already invented. Future implications for teaching
Eisner's approach of making sure students learn the skills and techniques needed in the arts to fulfill their lives is very important to my future teaching. I plan to use music in the classroom to allow students to communicate their culture and their creativity, when using music in the classroom I will be checking for students that are musically engaged and not just those that are musically talented. I hope to be able to teach students the techniques for assessing music and being able to hear the patterns and sounds in the music that create its expression. Teaching children to hear the music and not just listen to it is a must in my books.
Allowing students to conduct projects where they can explore and inquire through art will also be a must in my future teaching, allocating students time to use their imagination and express their deepest thoughts through arts is vital. This will also link in to allowing students to express their emotions and feelings in different ways other than speech and writing, this means permitting students to create stories or recounts through drawings or performing arts and expressing these to the class. It is important to teach children different ways to express their emotions. Eisner (1999) also points out how important it is to make help parents understand what the arts are doing for their child's education. Allowing parents to be involved with the art and expression, showing off their child's work and providing information about why we have conducted an activity and what it is teaching their children in the way of expression and imagination will provide this information to parents.
Pushing students to use their imagination will be a must in my classroom, if students are not given the opportunity to use their imagination they will lose this ability. This may mean creating imagination games where students work together to create a story or a new invention with its different characteristics. Eisner (2009) made it clear that interaction is everywhere in the world and the arts shows this off, this will also be an important part of my teaching and making sure children understand the interaction between everything around them.
Children being able to investigate pieces of art to see how they all interact and then using this new found skill in the world to see how different things in the environment interact with each other. When teaching different cultures or times in history to children I will make sure to include the types of art used, and teach the students the different characteristics used to show where and when the piece of art occurred. Allowing students to make their own inceptions about pieces of art will also be imperative as they will be able to see expressions from the colours and from the scenery that demonstrate what the artist is attempting to communicate. Making sure many aspects of art are including in the teaching of culture and history will be vital as students will need to view the visual and performing arts along with music and dance to fully understand.
Conclusion
Eisner illustrated how important arts are in our education system and the techniques and skills that children learn through the arts that allow for a better experience in life. He also pointed out the need for children to be able to express their imagination and inquire to find surprises and inventions. Eisner's approach to arts education is needed within our system to make sure children are learning vital skills in all aspects of the curriculum.
Reference list
Bradley, A. (2004). Arts educator wins prestigious award. Education Week, 24(15), 4-4. Eisner, E. W. (1999). Does experience in the arts boost academic achievement? The Clearing House, 72(3), 143-149. Eisner, E. (2001). Music education six months after the turn of the century. Arts Education Policy Review, 102(3), 20-24. Eisner, E. (2002). What the arts do for the young. School Arts, 102(1), 16-17. Eisner, E. (2009). What education can learn from the arts. Art Education, 62(2), 6-9. Hausman, J. J. (2011). Elliot eisner. Arts and Activities, 148(5), 18-18. National Art Education Association. (2013). Elliot Eisner. Retrieved from http://www.arteducators.org/learning/learning-in-a-visual-age/summit-participants/elliot-eisner Robinson, S. (2010). How do we know when students are benefiting from the arts? A personal response supporting advancing arts programs. A Fine FACTA, 10(1), 6-8.