Embarrassing moment Essay Sample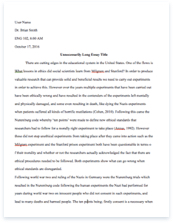 The whole doc is available only for registered users
OPEN DOC
Download Essay
A limited time offer!
Get a custom sample essay written according to your requirements urgent 3h delivery guaranteed
Order Now
Embarrassing moment Essay Sample
When I was about seven years old I went to my grandmas on Halloween. I remember I was wearing a princess costume and I had a magic wand that could turn anyone or anything into a frog. When my aunt penny got to my grandmas house she had the kids with her. There names are Veronica and Alex. Veronica was wearing the appropriate thing a kindergartener would wear she was a witch. But when I laid my eyes on Alex I screamed bloody murder he was dressed up as IT. When he realized that he scared me he started to chase me around the house screaming "I'm going to get you!" I realized after about five minutes of him chasing me "OMG I have a magic wand I can turn him into a frog!" But when I tried I failed and dropped to the ground crying. My mom asked why I started crying I had told her "you're lying, my wand doesn't turn anyone or anything into a frog." and I stormed out of the house crying.
When I went back into the house my mom said we were going trick or treating now and told me to grab my bag. When we started trick or treating we passed by this one house that had a couple pumpkins and some fake ghosts but nothing to frightening and when we walked by a tree that was like seperating this house from the one to its right a clown that looked exactly just like IT i kicked the guy in his area and ran don the street back to my grandmas house crying because i was petrified. When i got to the house i ca,e up with a master plan that i was going to kill IT and his look alikes mind you im seven so i have no clue what im talking about. So i decided to get back to trick or trewting thinking the night wasnt going to get any worse. So when im walking by that same house i ran so its look alike couldnt get me.