Emergencies and Disasters in Florida Essay Sample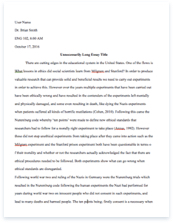 The whole doc is available only for registered users
OPEN DOC
Download Essay
A limited time offer!
Get a custom sample essay written according to your requirements urgent 3h delivery guaranteed
Order Now
Emergencies and Disasters in Florida Essay Sample
In every part of the world, people are uncertain about their future, because every now and then, they are facing some kind of natural and/or manmade hazards. Florida, amongst many other countries of the world has the geographical position, which makes it more prone towards calamities and natural disasters. Each year, people of Florida face threats like that of Wildfires, Tornados, Hurricanes, Floods, Earthquakes, Chemical Emergencies, Landslides, Thunderstorms, Tsunami, and Volcanoes etc. (Haddow, 2007)
There is no standard and certain way to determine the nature of disaster or lessen its aftermaths. Disaster management is a process and therefore proper planning for execution, identification of the nature and destruction caused by the disaster and recovery from the crises needs to be monitored throughout the process. (Schneid, 2000) There are several ways to deal with the disaster situation. It may be divided into three phases:
Emergency Response:
Immediately after the disaster, authorities and agencies, which deal with that particular kind of disaster that has affected the particular areas, should be informed. Their expert assistance will be helpful in managing the situation and controlling the panic. In addition to that, citizens should be aware of the history, risks, and current environmental condition of the place to understand the overall nature and possible destruction caused at that time. Residents of a particular place should try to inform their neighbors or ring sirens/alarms on hearing any such news of upcoming disaster. (FDEM, 2009)
During the disaster:
Evacuation or moving away from the location is the only way to protect family against any disaster. Survival is the first instinct that people has in these situations. Therefore, when any news through media or on hearing a siren/alarm from neighborhood, about the possible threat in particular area, residents should find a safe place to hide and protect themselves from physical injuries. Some disasters are predictable from scientific calculations and forecasts, others are more sudden, and therefore, people get no time to get ready and face the upcoming calamity. (Blaikie, 1994) For this reasons residents of risky areas should be aware of the alternative routes, transportation checkpoints, and emergency response authorities whom they can look to whenever crises arise.
Disaster Recovery:
Recovering from a disaster is usually a gradual process. Prioritizing the action plan after the disaster is the most appropriate tool to manage and restart the previous pace of work. Apart from physical damages, people after disasters also pass through emotional and psychological turmoil. Talking and sharing feelings with other people around help easing the burden and help accept the situation with open mind.
Disasters leave behind huge debris, helpless people, and negativity in perception. People from all walks of lives, from adults to children are left unsecured after any calamity. No recovery plan can reduce the sadness and fear associated with disastrous situation than the will power of the victims themselves. When any such natural hazards are predicted, media although informs the audience about possible threats and aftermaths, but sometimes lag the whole scenario so much which may arouse confusion and anxiety. It is the responsibility of the media to keep the communities update with the current situation.
In addition to that, the responsibility also lies on the shoulders of civil society to get active and protect humanity from potential hazards. Long-term mitigation plans and expert services should be available after the disaster to assist the community in their effort to rebuild their lives. (Birkland, 2006) Financial, material, and emotional support is needed to help them reduce the adverse affects of the disaster later in their lives. Self-sustainable environment of prosperity should be encouraged and appropriate preparatory and preventive techniques must be used to avoid fatal conditions in the future.
References
Birkland, Thomas A. (2006). Lessons of disaster: policy change after catastrophic events. Georgetown University Press.
Blaikie, Piers M. (1994). At risk: natural hazards, people's vulnerability, and disasters. Routledge.
FDEM. (2009). Florida Division of Emergency Management Official Website. Retrieved on May 11, 2009, http://www.floridadisaster.org/Response/index.htm
Haddow, George D. (2007). Introduction to Emergency Management. Butterworth-Heinemann.
Schneid, Thomas D. (2000). Disaster management and preparedness. CRC Press.