Employment Skill – Planning, Recruitment & Selection Essay Sample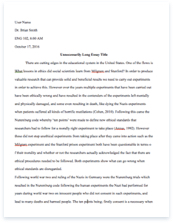 The whole doc is available only for registered users
OPEN DOC
Get Full Essay
Get access to this section to get all help you need with your essay and educational issues.
Get Access
Employment Skill – Planning, Recruitment & Selection Essay Sample
High Staff turnover in an organization does not only create high turnover costs, it will also harm the organization's reputation and can negatively impact productivity, customer satisfaction, reputation among job-seekers and, significantly, in the morale of the departing employee's co-workers. Besides, informal networks are powerful resources for job seekers and friends to follow colleagues to other employers. There are possible future turnover of employees who are lured to other organizations by their friends who have departed.
Key employee retention is critical to the long term health and success of business. Managers readily agree that retaining best employees can ensure customer satisfaction, product sales, satisfied coworkers and reporting staff, effective succession planning and deeply imbedded organizational knowledge and learning. Besides the basic retention methods such as attractive, competitive, benefits package with components such as life insurance, disability insurance and flexible hours, high employee's turnover can be reduced in many other ways. 1. Hire the right candidate.
Select the right people in the first place through behavior-based testing and competency screening. The right person, in the right seat, on the right bus is the starting point. At the same time, don't neglect to hire people with the innate talent, ability, and smarts to work in almost any position even if the department doesn't currently have the "best" match available. Hire the smartest people you can find to reduce employee turnover. 2. Provide internal security to existing employee. Communicate goals, roles and responsibilities so people know what is expected and feel like part of the in-crowd.
A satisfied employee knows clearly what is expected from him every day at work. Changing expectations keep people on edge and create unhealthy stress. They rob the employee of internal security and make the employee feel unsuccessful. Provide a specific framework within which people clearly know what is expected from them and provide performance feedback regularly and promptly; at regular reviews, there are no "surprises" to the staff. Managers and employees want to be "in the know" even more during times of change.
Adjusting department or functional-area strategies to address market shifts requires a quicker response; therefore, sharing corporate objectives and proposed tactics is critical. Regular meetings with senior leaders to openly share information helps managers and supervisors select the best approaches for their work area, set timely priorities and improve customer responses. Passing this information on to staff helps engage their creativity and problem-solving skills to keep the company on track despite weak and shifting markets.
Continually clarify and update job-performance requirements and expectations would enable managers to be aware of the resources required by the staff to produce top-quality work. Sharing company information regularly will demonstrate that employers value employees' desire to be "in the know. " Regularly report results of the department's work, its impact on the customer and the company will keep staff apprised of how their work fits into "the big picture" of serving customers and achieving corporate goals. 3. Quality of the line manager/reporting manager.
Research shows that managers and supervisors have a huge impact on retention. At times, People leave managers and supervisors more often than they leave companies or jobs. It is not enough that the supervisor is well-liked or a nice person, starting with clear expectations of the employee, the supervisor has a critical role to play in retention. Anything the supervisor does to make an employee feel unvalued will contribute to turnover.
Hence, sufficient supports and clear expectations are essential to help managers and supervisors to retain good employees: 1. Ensure managers have the time to manage well. 2. Help managers improve their own skills. 3. Provide greater levels of company information and more open communication among managers and senior leadership. Encourage managers to maintain new sharing and mentoring processes. Providing some initial organizing help (such as scheduling space and time) helps the efforts get under way. Encourage employees to learn from other departments and managers who are willing mentors and provide coaching to under-performing staff members. 4. The ability of the employee to speak his or her mind freely within the organization.
Solicit ideas and provide an environment in which people are comfortable providing feedback so that employees offer ideas, feel free to criticize and commit to continuous improvement. If not, they bite their tongues or find themselves constantly "in trouble" – until they leave. An organization that remain open to employee ideas and fully consider all, allow dialogue about employees' concerns, and provide honest input even if they appear at first to be impractical can better retain good staff.
To get back to the employee in a timely manner with an honest reply about whether the idea can be implemented is also important. Senior leaders can increase their availability to the staff by regularly scheduled office hours, forums and dialogue sessions and weekly e-mail summaries of marketplace news are ways to begin providing greater support of managers and supervisors. When approached by staff with a problem, managers have to avoid being defensive but listen fully and respond honestly can provide an opportunity to improve the department, my employees' worklife and our response to customers.
Another way is to offer performance feedback and praise good efforts and results regularly to reduce employee turnover. Involve employees in decisions that affect their jobs and the overall direction of the company whenever possible. Involve them in the discussion about company vision, mission, values, and goals. This strategic framework will never "live" for them or become "owned" by them if they merely read it in email or hanging on the wall. 5. Recognition of talent and skill.
Employees like to share what they know; the act of teaching others ensures the employee's own learning and provides opportunities for people to share their knowledge via training sessions, presentations, mentoring others and team assignments. A motivated employee wants to contribute to work areas outside of his specific job description. We need to know their skills, talent and experience, and take the time to tap into it. As an example, in a small company, a manager pursued a new marketing plan and logo with the help of external consultants.
An internal sales representative, with seven years of advertising agency and logo development experience, repeatedly offered to help. His offer was ignored and he cited this as one reason why he quit his job. In fact, the recognition that the company didn't want to take advantage of his knowledge and capabilities helped precipitate his job search. Leave as many choices as possible in how work gets done to those who perform the tasks. Promote meaningful work by allowing employees to work on "whole tasks" whenever possible for them to gain a sense of accomplishment greater than when they only repeatedly perform a single function.
For junior staff, employers can work collaboratively with them to develop a personal growth plan, support them in acquiring new skills and provide opportunities for them to use their newly acquired knowledge and talents. Recognition and acknowledgement of personal achievement of each staff member will create healthy workplaces in which everyone is presented with opportunities for growth, learning and to make contributions to important corporate goals.