Empowerment Of Poor Is More Effective In Reducing Poverty Than Aid Essay Sample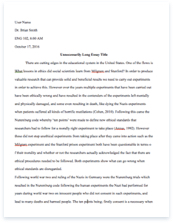 The whole doc is available only for registered users
OPEN DOC
Download Essay
Get Full Essay
Get access to this section to get all the help you need with your essay and educational goals.
Get Access
Empowerment Of Poor Is More Effective In Reducing Poverty Than Aid Essay Sample
In this essay I will be outlining that empowerment is more effective in reducing poverty as it can help solve the problem by not only having a more long term solution but a more direct and successful manner. Poverty is not a straight forward notion and nor is it a clear-cut process. There are many opposing views on the efficacy of aid and empowerment, but aid it is agreed, widely leads to dependency and short-sightedness.
After discussing the definitions and notions of empowerment and poverty, certain theories and views will be presented. The main arguments will be presented arguing the advantages and disadvantages of both aid and empowerment. From these findings I shall then reach my conclusions. To examine whether empowerment or aid is successful in reducing poverty we need to look at the definition of poverty.
One of the best known discussions of the notion of poverty comes from a work on poverty in Britain at the end of the 1970's by Peter Townsend:1 "Individuals, families and groups in the population can be said to be in poverty when they lack the resources to obtain the types of diets, participate in the activities and have the living conditions and amenities which are customary, or at least widely accepted and approved, in the societies to which they belong.
Their resources are so seriously below those commanded by the average individual or family that they are, in effect, excluded form ordinary living patterns, customs and activities. 2" There are many theorists and academics that have differing views on how development can occur or how the eradication of poverty can be assisted. David Kurten3, one of the leading proponents of 'alternative development', contrasts 'growth centred' with 'people centred' visions of development. He describes the basis of the latter in three principles of Justice, Sustainability and Inclusiveness.
Dudley Seers,4 however, argued that development must entail ensuring conditions for achieving potential human aims. His six conditions were employment, equality, and capacity, participation in government, belonging to a nation that is independent and have adequate educational levels. Three more were added to what is called the 'human needs centred development': equal rights for women, freedom from violence and war, and finally having sustainable development. 5 He argued that increasing the GNP does not reduce the number poor or improve human conditions alone.
Amartya Sen6 views poverty in terms not of poor material living standards but lack of choice or of capability. This is often seen in terms of participation and empowerment. One vision is that people should take direct action to meet their own needs. Empowerment means the one empower the individual with the power he or she already has. This cannot necessary be done by an outsider 'giving' empowerment but rather encouraging the individual to be active in every aspect of life by participating. 7
Although the term 'empowerment' can be interpreted in many ways, the best definition is given by Tim Allen and Alan Thomas in Poverty and Development into the 21st Century. 8 They say tat Empowerment is: "A desired process by which individuals, typically including the 'poorest of the poor', are to take direct control over their lives. Once 'Empowered' to do so, poor people will then (hopefully) be able to be the agents of their own development" 9. Empowerment is a long-term process and takes much effort, whereas Aid can be sent through accounts in seconds.
The argument for this essay can vary depending on what region we are looking at. If for example, we are relating it to an extremely poor nation like Malawi, it can be argued that how can they empower themselves without having any food in their stomachs or set up meetings, education facilities whilst their children are dying of diarrhoea? In these terms aid is invaluable and often times the only means for help. 10 Aspects like trade and environment go beyond this however as they offer sustainability to growth and do not make the population dependent on alms from other nations.
Aid in terms of food, water, clothing, medicine and shelter are extremely valuable in poverty struck areas but this is not the solution to the problems in the developing world. Empowerment as a process must come from bottom-up. It can be most effective only in this way. People must "take empowerment". But this taking of empowerment is still a process and it has to be carried by participation. Participation becomes a vehicle for the very human process of empowerment. The role of the authorities and NGOs is then an enabling and supporting one.
The main objective of this role is to create space for communities to take empowerment and to provide them with the necessary information so that their empowerment will be meaningful. By means of this supportive role people's capacity will be built- not to assist planners and developers from outside, but to take full responsibility for their own development. The end result is that they enjoy ownership of development which they execute in a responsible and enlightened way. 11 The benefits of empowerment are thus most useful as they are sustainable.
Aid will make a nation dependent and not able to 'stand on its own two feet'. Trade may be a better substitute for aid as it involves participation and action from the people in businesses, farms and small craftsman ship. 12 Aid is highly ineffective in giving the 'poorest of the poor' dignity, self-control and self-esteem whilst empowerment is otherwise. Eradicating poverty or improving conditions overall can be achieved but must involve a process in which the capacity of the people is built up so that they can take responsibility for their own development, through which their human dignity is enhanced.
The physical outputs of this process are important, but secondary, even incidental. First and foremost is the empowerment of people so that they can responsibility for all development which concerns them. In this process development is firmly in service of the human being- quite a different view as the conservative and liberal view of participation. 13 Elliot14 supports this argument when he argues that empowerment is not something that can be delivered or bought, but that it is a process which depends on people more that physical resources.
Participation thus leads to empowerment and empowerment results in the ability of a social grouping to evaluate its situation and make decisions that could alter that specific situation. Padron15 states that the use of a model of evaluation which involves the "measuring of actual performance against preset objectives" is of little use by itself. Instead a model of evaluation should include the measurement of overall organisational effectiveness as compared to final programme impact in terms of variables such as morale, participation, leadership and social values.
It can be argued that one of the main aims of evaluation is to ensure that development actions will result in sustainability. Authors such as Chambers16 and Hughes17 have demonstrated the relationship between poverty and powerlessness in different contexts. Poor people lack the power to influence allocative decisions in their favour. 18 In many cases they are less organised than other groups in society. It is, therefore, difficult for them to speak with a strong voice so that governments and other people who can control resources can heed their demands and respond more positively to their problems.
More organised groups such as trade unions are the ones whose voices are usually heard. The very poor in developing countries are found among the unemployed in both urban and rural areas, rural dwellers who own small pieces of land from which it is hard to earn a living and farm workers facing miserable working conditions. 19 The process of empowerment has a number of interrelated dimensions. Empowerment denotes a political process of democratising decision-making in society.
Through democracy, poor people have the power to elect representatives who will act on their behalf. The right to elect the government, local government representatives, development committees and project committees allows people to have some control over decision-makers. In a democratic situation, people elected into positions of authority are more likely to respond to the needs of those who have elected them. Because of their numerical strength the poor can vote people who do not address their problems out of positions. 20
The underprivileged are empowered when a fair distribution of resources and opportunities takes places. 21 Often poor people do not have meaningful access to health and educational facilities which enhance their social well-being. Empowerment in part, therefore, entails giving them great access to these things, to enable them to achieve their desired goals. By seeking to develop people in their local communities, community development offers them opportunities to realise their full potential and to have access to the basic necessities of life.
Participation is the one concept that is open to various interpretations, ranging form a very conservative paternalistic view, through one which is both liberal and paternalistic, to a radical, even confrontational, view. Very few institutions concerned with development will question the idea of participation, but the interpretation of participation by many of them will be questionable because it is phrased in a way that will serve the interests of the particular institution.
A liberal point view sees participation as something given to the poor by the authority or NGO working for the alleviation of poverty. 2 It is a view of letting the poor into co-opting them on to whatever is taking place. It is paternalistic in that the local people are guided to accept some responsibility as and when their "guides" judge them to be ready. It does, however, recognise the learning process, but the learning is done by the poor and the teaching is done by the development institution. 23 People's participation in development implies empowerment and vice versa. Genuine community participation means that people must have the power to influence the decisions that affect their lives. 4 Without empowerment participation becomes ineffective.
All the different aspects of empowerment, whether political, social or institutional, must be present for participation to be meaningful. The twin processes of empowerment and participation constitute the basis of a people-centred form of development. 25 Human centred development requires that the people whose lives are affected must have the power to influence their own needs. Human development recognises the interrelationship between the social, political and economic goals of development.
The people's position is seen as one of assisting the planers, contributing indigenous knowledge to the planning package and providing much of the labour that needs to be done. The reasons given for the necessity for this participation have to do with the value it may have for the development effort and the fact that it will ensure a continuous involvement of the people. This viewpoint of participation is in line with the modernisation paradigm and is therefore just as outdated and discredited.
The main flaw is that human beings are in service of institutions' development efforts and not the other way around! Aid is not ever an effective tool on its own for bringing development into a country, for eradicating poverty or to make sure the country is well fed. Aid not only leads to dependency of the people but in some cases corruption of the heads of government as their work is reduced to believing that their population will eventually get water, housing or clothing as they will be receiving millions in aid.
There has been a great 'politicisation' of both sanctions and aid by the West. 6 Aid has like sanctions become a political tool. When countries need 'favours' or a particular country offers opportunities they are most commonly given high amounts of aid. In the past 4 decades, the West has given trillions of dollars in aid to Sub-Sahara Africa but to little avail. This is because the trillions of dollars have not improved their war struck region, have not alleviated famine from Ethiopia, their huge amounts of cash have not gone into building hospitals but have largely gone into the accounts of government officials and leaders.
Community development through empowerment promotes human development. It emphasises the relationship between economic and political aspects of development. Nevertheless, in spite of the potential which community development holds in alleviating poverty in developing countries, in practice it has been devilled by problems which rendered it ineffective due to lack of funds. Therefore, my view is that if a country is extremely poverty struck and there are no supplies of medicine or food, then it certainly does need aid.
But that aid must be made effective and used by the public for their benefit so that they do not have to rely on aid in the future. Aid and empowerment are both steps towards helping get rid of poverty as they can sometimes form a catalyst. However, a village or state must have been 'empowered' many years ago to not rely on aid in the first place so it is more effective than aid in many respects.