Enduring Love Essay Sample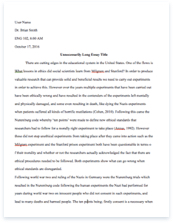 The whole doc is available only for registered users
OPEN DOC
Get Full Essay
Get access to this section to get all help you need with your essay and educational issues.
Get Access
Enduring Love Essay Sample
There is nothing to do or say without my dearest John. Why did fate choose my John to be taken away from me so unjustly? I sit here lonely wondering of the wonderful days I had with him. Until one day when darkness overtook such an affectionate love. Deep inside my heart I knew that such a fatality would come but I was so shocked of how life could be so cruel and how someone so egotistic and cold hearted would do this. I do not know who she is and where she is but I will get her the way she left my John to die and left me and my children suffering.
Because of her, I and my children, Rachel and Leo, are being tormented by the loss of someone so compassionate and loving of who died because of that selfish woman who has no heart for anyone. If it wasn't for her, John wouldn't have taken that route to go to the picnic with her, when John was in trouble she cowardly ran off. If she loved him so much then why didn't she stop or tell him to be careful and that she loved. I and the children sit here in this huge box with antiques inside it, I had never deserved this inequity.
The house has never been modernized or serviced since I and John had been troubled in our exquisite relationship by that egocentric woman interfering with our warm and fruitful love. I hadn't known any of this until when John had been acting odd lately. Since then John had been seeing her, he always went early for work and always came late in the evenings however this wasn't it because when he had days off work, he always said I've got a conference or a business meeting. I still loved John, still do and will forever because she was the one who always tempted my dearest John.
So I sit here in my antique house on my antique chair, suffering and aiting till I get my hands on that woman. I have every evidence to know John was with another women and I will tear her to bits with my bear hands. The children are always silent; they never eat their meals because they miss their daddy and want him back. On the other hand Rachel and Leo are finally getting on together probably because of their father's death. It looks like both of them remarkably know how it feels when someone so close dies. It's funny how nature is always precise and perfect, just of when I thought how are the kids going to get through their lives without their dad, they are so calm and understand the situation.
I guess this is how nature plays it's part. It's so strange how the years pass like months, months pass like weeks, weeks pass like days and days pass like hours. I remember John sitting on that 40's style sofa, when it was newly given to us but it only seems like yesterday. The sofa was given to us by a relative who past away a couple of years ago. When we first had it, it was as sweet as heaven but now it looks like a rotten tree trunk waiting in the corner of the room. Since John was deceased everything has gone dark and gloomy. I talk of the 40's style sofa but even the newest things in the house are dismal, how can this be?
I had never thought this would happen, not even a glance but I sit here so depressed and angry, thinking that it wasn't me who had done anything to deserve this but a foolish, miserable woman who had done this for her own greed yet she knew that she was destroying the life of a mother and two innocent children. Just before John had the affair I was waiting for a new child within seven months, unfortunately an abortion is out of the question because then it looks as if the baby was an accident especially when she was going out with John.
The innocent child will ask of its dad, what will I say? How foolish would it be of me to cover it all up by something more pleasant? What if it is a he, who will lead and show it in a mans' perspective. I wish the baby grows up just like its father; so humble, sweet and brave. It will not know of its father and who will support me when I raise him/her up. What has the baby done to deserve this? Why did she have to spoil everything?