Engaging Youth in Social Media Essay Sample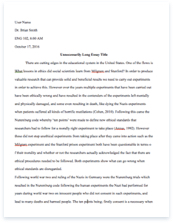 The whole doc is available only for registered users
OPEN DOC
Download Essay
Get Full Essay
Get access to this section to get all the help you need with your essay and educational goals.
Get Access
Engaging Youth in Social Media Essay Sample
 Introduction
Counter to the decline in young people's (print‐based) reading for pleasure and traditional media consumption is a noted increase in out‐of‐school online reading and writing through online fan fiction and social network sites.i ,ii Yet, according to the Pew research institute, over one third of people under 25 get no news on a daily basis.iii However, teens spend many hours a week online (a recent British study said 31), particularly on Facebook ‐‐ the most‐trafficked social media site in the world. Facebook has more than 250 million active members. Can youth be persuaded to critically engage in news and conversation ‐‐ on Facebook? Can they feel a sense of community? Furthermore, can their involvement translate into real‐world actions, or will it consist solely of virtual activism? And, if we understood how young people prefer to manipulate, produce and talk through information online, would that move us closer to understanding how to develop successful media‐rich and educational environments?
Answering such questions is critical. If we hope to inform, educate and mobilize an engaged citizenry — as the vision for not only the future of news industries but also for full participationiv in a 21st centuryv democracy says we should — we need to make sharing news and experiences fit easily into teens' lives and be easily tracked and observed to ensure success. The Social Media Experiment In 2008, Jeff Reifman, founder of news aggregation company NewsCloud, and University of Minnesota researcher Dr. Christine Greenhow,vi were awarded a generous $249,529 grant from the John S. and James L.
Knight Foundation to study how young people use and share news. To gather study data, two Facebook applications were developed to investigate how social networking sites engage youth in news and information. Development on the project began in December 2008. "Hot Dish," a Facebook application for sharing articles about the environment and climate change, was launched in March 2009 and included an "Action Team" feature, which inspired 16‐ to 25‐year‐old users to take actions within the Hot Dish community in return for points redeemable for prizes.
A second application, "The Daily," was launched in April 2009 for the student‐run newspaper at the University of Minnesota. This research summary focuses on findings for Hot Dish only. Findings for The Daily will be released in September 2009. 2 Research Goals The Newscloud – University of Minnesota Youth and Social Media Study sought to investigate whether and how the Hot Dish social media application could do the following: 1) Engage youth in news and information 2) Build community 3) Develop users' knowledge about the topic 4) Generate real world impact 5) Promote reading and writing practices (e.g., new media literacy).
Hot Dish is an experiment in "public media 2.0," that is, the generation of dynamic, networked publics around problems that aim to inform, educate and mobilize users. Public media 2.0 ventures, such as Hot Dish, facilitate media for and by the people; they pair quality content with avenues for engagement, providing digital tools for media‐sharing, and creating new opportunities for civic engagement. Finally, they seek to foster participatory user behaviors such as choice, conversation, curation, creation, and collaboration.vii Hot Dish Features: Overview Hot Dish is a niche social network, designed to facilitate news and information‐sharing, commentary and problem‐solving challenges among young people interested in climate change and other environmental issues.
Hot Dish features allow users to read, rank, annotate, post, create, share and discuss climate change topics. For example, users can read and share relevant news stories and articles; post their own articles; vote up others' stories; write blog entries and comments; and interact with other users via online discussion boards, chat and twitter functions. Seattle‐based online magazine Grist.org provides environmental content daily which complements user‐generated content. The Hot Dish application can be spread to contacts in the user's existing social network, and existing contacts can be invited to join or view content within the Hot Dish community. That said, one of the greatest opportunities and challenges to working with the Facebook platform are unannounced changes. For instance, changes to Facebook's stream technology in the midst of Hot Dish may have dampened the viral impact of our application.
To aid in data collection and analysis, the software tracks, records and archives users' activities. Hot Dish Action Team Challenges and Competition The Action Team feature within Hot Dish, gives users the opportunity to earn points for taking actions, both on‐ and off‐line, that bolstered their involvement in the application and showcased how they are making environmental change. These challenge activities allowed Action Team members to earn points for local activism and civic engagement (such as writing a letter to the editor, writing lawmakers, 3 starting a recycling program, or recycling old electronics). Hot Dish Action Team members would submit a report of their completed activities through the application, providing text, digital photographs, and videos as documentation.
The Hot Dish Community Coordinator would verify each submitted challenge before awarding points. In addition, some challenges – mostly those that had to do with taking action online (e.g., posting stories, sharing stories, inviting friends, etc.) – were awarded points automatically. Through May 3, 2009, Hot Dish gave away more than $25,000 worth of eco‐friendly prizes to eligible 16‐ 25 year‐old users who participated. Top point earners won eco‐friendly prizes ranging from organic cotton T‐shirts and gift certificates to an Amazon Kindle 2 and new "green" Apple MacBook computer. The grand prize was a trip for two to the Arctic, courtesy of leading polar exploration provider Quark Expeditions. To expand participation beyond the study group, all participants received free downloadable endangered species ringtones from the Center for Biological Diversity and free shipping from fair trade coffee leader Equal Exchange.