English as a Second Language Essay Sample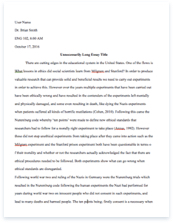 The whole doc is available only for registered users
OPEN DOC
Pages:
Word count: 845
Category: language
Download Essay
A limited time offer!
Get a custom sample essay written according to your requirements urgent 3h delivery guaranteed
Order Now
English as a Second Language Essay Sample
English is a well-known language which is commonly used all over the world. Learning English as a second language is challenging and overwhelming, but having enough motivation can make it easier to achieve anything. Learning English is very complicated, but being supported by teachers, family and friends, and going above and beyond to learn makes it much easier. My story is somewhat similar where I wanted English to become my second language and my wish to learn it as a skill set because it is a commonly used language across the world and relevant to American culture.
I was born and raised in a small city of Pakistan, where Urdu is the national language. Some of the other languages that are used in Pakistan are Punjabi, Sindhi, Balochi, Pashto, and Seraiki. As I was born in Pakistan, I grew up learning Urdu and a minimum knowledge of Punjabi there. While, I was attending school there, most of the courses were taught in Urdu. English was also taught, but at a very basic level. To this day, I still watch Hollywood movies and shows with English subtitles to help me better understand and to be able to learn more words.
While I am watching TV or reading something, I have to occasionally look up words online to fully understand, and to enhance my vocabulary. Often times, I utilize online resources, such as Google to help me understand unfamiliar terminology. Also, as mentioned in "The Beloit College Mindset List", "Google has always been there, in its founding words, "to organize the world's information and make it universally accessible" (Nief, Ron, et al Pg. 2). After waiting almost twelve years, in 2009, my family decided to move to the United States.
Due to some administrative visa paperwork, my father and I had to stay behind. While, I was waiting to receive my visa, I decided to utilize my time effectively by taking general English classes at a private institution to enhance my English skills. As mentioned above, I had some basic English knowledge from school courses, but I always wanted to improve my English skills. While attending these classes, I was able to learn the basics in more details and general rules that helped me tremendously.
After waiting an additional 9 months, I finally received my visa to come to the United States as an immigrant. At the time, I was still enrolled in those classes and was at a point where I was finally starting to grasp the language. After moving to the United States, I faced a huge cultural shock, as the environment and culture was completely different. People were speaking English, but in a very different way. After being here for several days, I finally realized that people were using Slang.
First, it felt very awkward, but interesting at the same time. A few days later, I started working at a convenience store. While working there, I came across many different people. Not being fluent in English was already a problem, but then I also had to face a very different language, Slang. Often times, I could not understand what customers were asking due to unfamiliarity with Slang. As mentioned above, learning English was one of my wishes and now the only way of communication, which gave more motivation to learn the language.
Till this day, I still remember, I was working as a cashier at a convenience store, when a customer walked in and said, "What's up man"? and I replied back nothing but a ceiling as my response. At the time, I completely misunderstood him and thought he was just asking what was above me. However, I was very fortunate, as he was a regular customer, who decided just to laugh. He finally realized that I was unaware of Slang and explained that he was asking how I was doing. At the time, I felt very nervous and embarrassed, but I took it as a new learning experience.
Finally, I believe that working as a cashier helped me tremendously with learning English. After working a few years, I decided to go back to school to advance my education. I started taking GED classes at Chattanooga State. While attending classes there, I had an opportunity to learn some advance English from Ms. Copeland and Ms. Conn. I believe, their classes helped me gain and improved my English skills. Also, those classes taught me how to write sentences and develop a paragraph, which encouraged me to write short papers to improve my writing skills.
As a conclusion, learning English as a second language has been very challenging, but having some basic knowledge before moving to the United States made it a bit easier. Till this day, I am constantly learning new vocabulary and Slang words. Also, I think using my time effectively and by going an extra mile helped enormously. Finally, I believe, my motivation to advance my education and career helped me come this far.
Work Cited
Nief, Ron, et al. "The Beliot College Mindset List: 2019. " Writing on the River. 4th ed. Southlake: Fountainhead Press, 2016. Page numbers 2 – 4. Print.