English Coursework – Shakespeare's King Henry V Essay Sample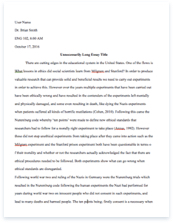 The whole doc is available only for registered users
OPEN DOC
Pages:
Word count: 2584
Category: play
Download Essay
Get Full Essay
Get access to this section to get all the help you need with your essay and educational goals.
Get Access
English Coursework – Shakespeare's King Henry V Essay Sample
Shakespeare's presentation of Henry is not wholly of a positive and sympathetic view, although it can be said that Shakespeare does allow the reader or speaker to make their own mind up on some areas where possible negatives from the king could occur. Nevertheless Henry is shown in many different lights and not all of the situations show him as the best king or man that he could be. Shakespeare does allow some interpretation of his feelings towards Henrys' actions and decisions; these scenes have been interpreted differently in the many productions and movies made from this script. The reason for Shakespeare's presentation of Henry in a positive way is because this script was written to show Henrys' progression form a boy to a man; from Henry IV to Henry V- showing the strong leadership in war that even the most unlikely of characters can make. It also has a very patriotic theme, during a time in history when patriotism was needed in order to promote the monarchy.
The portrayal of Henrys' character at the beginning of the text shows him as a very self-righteous and proud King. Henry uses his image to portray a message to his people and subjects, by appearing to be a God-fearing man and acting in a very pious way. This is shown when he asks Canterbury to explain to him whether he has a "just" claim to the French kingdom under the Salic law, and then reminds Canterbury of the consequences of war; showing his concern for his country and for his people. Henry uses clever rhetoric in order to win over his soldiers and men at times of need, his inclusive language joins his soldiers in union; he uses this rhetoric at the sights of the major battles to encourage patriotism and boost morale among the troops.
Henry's portrayal is key in order to show his leadership and patriotism in the story- Laurence Olivier's version of the play was released as a movie in 1944, during the second world war to encourage patriotism, and to increase the war effort. Henry also uses his image to manipulate people around him, which can be seen as both a good and bad quality. His first act as king was to desert his friends who would not be approved of by the church or nobles. He casts his memories aside of Falstaff and his inappropriate behaviour, this changes his behaviour and image to the rest of the country and his past can be forgotten. This shows a sign of maturity and wisdom that he has to grow up and be the leader of a nation. His maturity and intelligence is again shown when discussing an invasion of France, Henry remembers that the Scots also need to be held back. Henry is constantly trying to prove himself, but he also knows that he has to establish himself as a leader that his people can look up to and admire as their king.
Henry is seen as some of his subjects as a God-like figure and is compared to….. His pious nature is shown when he asks "May I with right and conscience make this claim?" showing his concern of having a guilty conscience if this claim is against Gods' will. Throughout the play Henry stresses his importance of having God on his side and this is shown when Henry has Bardolph executed for stealing a crucifix showing no mercy to his former friend. Henrys' concern of having a guilty conscience is emphasised in the 'Prayer before Agincourt' where he is alone on stage and prays for forgiveness of his father, who he feels guilt for taking the throne, and that this might lose him the favour of God. As this scene is a soliloquy it shows Henrys' true feelings; that his pious nature might not just be an act. It shows his humility to God and puts himself below God as part of humanity, showing there is no defiance of God. Furthermore Henry places the responsibility for victory at Agincourt in God's hands which shows his humility as he could have the claimed the victory as his own but this also may be a way of avoiding all responsibility of his actions and the war.
The first sign of Henry's manipulative character is at the beginning of the script when he uses the church to his advantage by blackmailing them into supporting his claim in France. This could be seen by some as contradicting his faith and pious actions which would show that he only uses the church to justify his actions. He also acts manipulatively when he disguises himself on the night before the Battle of Agincourt and goes around his camp talking to soldiers and nobles. This can be seen as a manipulative and cunning trick to play on his men, as spying on the men could result in finding out about their opinions of the king, which he could hold against a man as treason or disrespect of the king. It could also be seen as a morale boosting deed, trying to keep spirits high in the camp because they had been low after illness and fatigue of the soldiers. This trip around the camp does result in an argument between the king and Williams and Bates, who do not know that they are blaming the king for this war in front of him. If they had have known this then their argument never would have started as it would be disrespectful towards the king. However this situation could also show the king as someone who really cares about his soldiers and just wants to listen to their complaints. This situation can be thought of as cunning or maybe light-hearted, but I feel that both Shakespeare and Kenneth Branaghs' portrayals of this scene are more light-hearted.
Henry uses his wit in order to trick the three traitors near the beginning of the play showing that he can be excessive in his actions and perhaps cruel to these men when it is not necessary. Henry compares this treason as "Another fall of man" which shows religious links that Henry finds of high importance but this can be seen as arrogance as it is not his place to state this, as he is not God. This cruel punishment may be to counter any assumptions made before he became king; that he was going to be a weak leader who couldn't discipline those who were out of line: This assumption is made irrelevant after Henry gives the orders to execute his former friend, Bardolph, after he stole a crucifix. Henry has to have Bardolph executed as this is a crime punished by death and he has to prove that he is not a weak king to the men around him, as it is his duty. This shows that he had to make the difficult decision to execute his former friend, but this scene could be portrayed in different ways. Kenneth Branaghs' perspective shows Henry reminiscing of the days when he was comrades with Bardolph however Shakespeare allows interpretation of this scene; which gives no real indication to how Henry reacts to the decision he has to make in the script.
Henry is a very good public speaker and motivational speaker, this is shown in the many speeches throughout the play, such as; the speeches made at Harfleur, Agincourt and also in response to opposition like the Dauphin's gift. When Henry is presented with the Dauphins gift of tennis balls, he is enraged by the Dauphin's arrogance- assuming that Henry is spineless and unable to make a move. His speech is very witty and he uses the idea of the game of tennis to show how France will pay for this insult "he hath made a match with such a wrangler that all the courts of France will be disturbed". He then turns the Dauphins 'mock' into a metaphor for his army and how they will now destroy the French. Henry is quick-witted with his puns and then quick to make his threat more sinister, this recovery from the insult shows Henry's consciousness of his image being ruined by threats, when his pride is on the line he responds quickly and doesn't let the attendants around him feel any weakness in their new king. This shows a confident and powerful king who is in control as protector of their country, who puts the country's pride equal with his pride which can be seen as good; as he is passionate and patriotic but also as a bad characteristic as his temper could put the country at risk and it could just be his reaction to pressure. Henry's pride can also be seen as his downfall as he acts upon this insult and shows him as a reckless king who takes war as entertainment and gambles with his men's lives.
The speech at Harfleur shows Henry's motivational skill in his rhetoric and his persuasive skill. In the first Harfleur speech 'Once more unto the breach' Henry is in the middle of a battle that is surprisingly for him, not going as well as he'd have liked, it takes place half way through the battle and Henry has to use all his best rhetoric to rally the troops and attack once more. Henry uses flattery of his men and metaphors to good effect when he compares his soldiers to tigers and greyhounds ready to attack again with bravery, ferocity and haste.
He then compares the men's fathers to heroes of the past "Fathers that like so many Alexanders" in order to make the peasant soldiers feel noble and important to the cause. Henry then dwells on patriotism and respect of England and the families that they came from, "Dishonour not your mothers" this puts expectations on the shoulders of the soldiers and emphasises that they have to fight for their honour in order to prove their worth and nobility. Shakespeare uses only imperative verbs for this speech at Harfleur showing the audience that although his speech is persuasive it is also shouted and commanded. Henry's last line as a rule of three – "Cry 'God for Harry, England and Saint George!' forces the troops into a frenzy and once again uses patriotism to make the soldiers decision seem shameful if they were to choose not to carry on fighting in the battle.
The second speech at Harfleur 'Outside the walls of Harfleur' shows the audience Henry's persuasive techniques that are useful, especially when situations haven't gone as well for him. At Harfleur, Henry stands outside the gates and calls to the governor exclaiming how him and his men will destroy "the half-achieved Harfleur" and will not stop until "in her ashes she lie buried." This speech dwells on Henry being included among the soldiers as a soldier, that makes the men around him think he is very modest as a king and gives them more reason to fight alongside their king as an equal. Henry then uses very descriptive lines to describe the torture and destruction that the French will succumb to if Harfleur has to be forcefully taken. He then compares his men in war to 'the prince of fiends' and that not even he could stop their 'hot and forcing violation' of 'pure maidens' and all the innocent are just as guilty so they will also be killed. Henry's next encounter with the French is when he is confronted by Montjoy and asks for a safe pass to Calais; this scene shows that although the king had come to conquer France he also is wise and knows that his men cannot continue to fight, as the 'army but a weak and sickly guard' but this doesn't keep him from maintaining his pride, by challenging the French and exclaiming that they will still destroy them even in their illness.
The speech before Agincourt shows once again his excellent rhetoric and how the contrasts of moods in the different camps as the French are arrogant and sure of their victory, while the English are down-hearted and dreading the battle could be changed by him.. At Agincourt the morale is low and Henry knows that his presence around the camp can boost morale which is important in battles, this 'little touch of Harry' transforms the men and the feel is more positive. The king knows what lies ahead for the battle and that the French were very confident in themselves so before the battle he makes the Crispin Crispian speech. Henry continues to make honour the prize of a battle 'the fewer men, the greater the share of honour' persisting that it is the greatest thing a man could want, to have a badge of honour. Henry uses the equality of him and his men to encourage enthusiasm and patriotism "For he today that sheds his blood with me shall be my brother."
He then goes on to say that this day shall be remembered as St. Crispin's day, which would capture the spirit of all the men; as they would have their honour and if they could defeat the French this day would be remembered forever. For Henry the joy of war offers opportunity to stake fame and become a part of history but he disguises his own self-interest with his patriotic speech. After the Battle, Henry is told of the number of dead- 4 gentlemen and 25 other men. He then gives the victory to God "Take it God, For it is none but Thine." And orders hymns of praise to be sung and the dead to be buried showing his piety and respect for those who have lost their life in the cause. Kenneth Branagh's version of the scene after the war is a more solemn and pessimistic view: as Henry makes his way across the battlefield, dead bodies are being buried all around him and he is in deep sorrow of the deaths that have come from this battle.
The fragile side of Henry is shown when he tries to woo Katherine, as he offers himself as a "plain king" with no gifts but his love. He feels ashamed of his lack of preparedness as he is forced into translating his English to a clumsy French translation. She then tells him she fears loving the enemy of France but Henry uses his quick wit to turn that situation around to his advantage "in loving me you should love the friend of France"
This different side to Henry shows that he is not a purely ruthless man instead he is a heroic leader who inspired his men to victory in France and shows that he is capable of self-restraint by trying to woo Kate instead of just having her, which he could do.
Shakespeare portrays Henry as both a king and a man who can undertake the responsibilities of being king while dealing with his own personal problems such as his past, and his guilty conscience. This shows him as a man who respects his position and understands the duties of kingship and will do more than needed in his quest for respect, so people can remember him as a great king. On the other hand Shakespeare has left areas of interpretation where Henry can be deemed as a bad or self-interested king allowing the audience to make their own decision about Henry as a person and king.