English Oral – David Beckham Essay Sample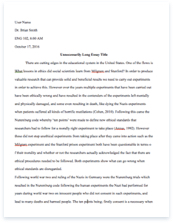 The whole doc is available only for registered users
OPEN DOC
Pages:
Word count: 400
Category: beckham
Download Essay
Get Full Essay
Get access to this section to get all the help you need with your essay and educational goals.
Get Access
English Oral – David Beckham Essay Sample
David Beckham, he is an extremely gifted footballer. He led the England team to qualify automatically in the world cup. Teams have there good days and not to mention there bad days too.
David's first captaining game was against Finland, Where they won 2-0. Here he shows his startling captaining talents as captain. Mind you Finland was not much of a threat to England
In Albania, the England performance was terrible, as you all might agree with me, David Beckham was clearly man of the match, where he basically was playing the whole game by himself, I mean do you think that was necessary.
I mean where was the other ten team mates? I thought the captain was there to motivate and increase team spirit!!! But no he would rather go ahead and play the whole game all by himself.
Ok, he may lead by example, as we can see in the England v Albania he was clearly not doing that. The captains is suppose to point out what is going wrong and try and direct his team mates to correct the mistakes. I mean did you once see him shout or communicate with his fellow players.
How do you think England is going to perform against world class teams such as France and Brazil? I mean do you see David Beckham running rings round the likes of Rivaldo and Roberto Carlos, (that would be a sight everyone would like to see). Do you see Beckham taking on an eleven man team all by himself, no, I don't think so!
I would much prefer to see Eriksson to put someone with a louder voice and someone who will uplift the team spirit to a quality football playing team. For example Robbie Fowler (though he is struggling to get into the first team) to be captain for he has had experience in that sort of a situation or even Sheringham to be captain for he has also had much more experience in a captaining situation; Even the England goalkeeper has a more wide knowledge of a captaining position than David.
To conclude my argument, David Beckham is only a trendy footballer who loves to be in the limelight which the media can't get enough of he Is also a role model for young children, but he is obviously not a role captain.