Enterprise Architecture as Strategy Essay Sample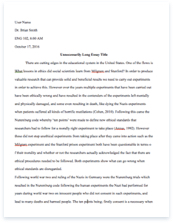 The whole doc is available only for registered users
OPEN DOC
Download Essay
A limited time offer!
Get a custom sample essay written according to your requirements urgent 3h delivery guaranteed
Order Now
Enterprise Architecture as Strategy Essay Sample
The key to achieving operational effectiveness lies in an organization's ability to make informed decisions around the blending of four critical components: people, process, structure, and technology. An organization positions itself for competitive advantage by evaluating the mix of these crucial elements and by making the strategic adjustments necessary to meet the changing demands of the marketplace. On the technology component, enterprise architecture is vital because it could foster corporate standards, could enable systems to share data and reduce costs across the organization.
In analogy, the architecture of a company is like the structure of a car. Just like a car, a company has a structure. Inside any company, there exists a base foundation of business processes and IT systems that processes thousands of daily transactions. Thus, enterprise architecture is "the organizing logic for the business processes and IT system in a company". Without this plan, the result is business silos and problems could arise.
An enterprise develops its architecture on the basis of its strategic vision and the result of the analyses described above. However, the inter-enterprise nature of an e-commerce project demands that implementation of the customer-facing applications must take place in stages. Each stage must be thoroughly tested and proven internally before it is released to the ecosystem. Figure 8.4 shows the key processes involved in implementing an inter-enterprise system. At the initial stage of project development, an initial architecture should be developed on the basis of the organisation's strategic vision.
A part of creating the initial architecture is the process of allocating management responsibilities for the projects associated with implementing e-commerce. The list of initiatives produced at the last stage of strategy development would often perform this function as a part of evaluating the level of expertise available in the enterprise. Management skill is required to oversee the development of the business process, backend information systems, communications infrastructure, front-end applications and a web interface. A number of projects, each with a project manager, would be set up with a view to building the different facets of e-commerce initiatives (Bandyopadhady, 2001).
This why, alignment should work effectively in organizations. For example, senior managers define strategic priorities, while the project team identify and implement business changes and IT support. The resulting IT- supported processes will eventually help the company achieve its strategic objectives.
Building Capabilities
Commercial corporations had recognized the pivotal role that enterprise architecting plays in view of their development as an organization. For instance, Zachman (1997) informed that, in 1967, 40 to 50 percent of the cost of a product was direct (touch) labor. At present, this percentage is as low as 15 percent. This is in consonance with the fact that between 20 and 50 percent of all labor costs in the U.S. have focused on information process to run an organization: gathering, storage, retrieval, reconciliation, and reporting (Zachman, 1997, pp. 8-10).
In realization, numerous companies applied the same principle in strengthening the architecture of their organization. Traditionally, these companies have been managed circling the functional areas like accounting, marketing, engineering and public relations. Most probable case is that these functional departments are intended to transform in becoming more efficient at the functional task they are assigned. However, problems arise and this method has led efficient departments that combine collapse to become dysfunctional organizations.
In structuring enterprise architecture, organizations have learned by applying the concept to the organizational, or enterprise, level of a company or organization. In accomplishing this task, companies have tried the innovative tools of systems engineering to conform to the strengthening of an organizational structure. To achieve greatness, companies require learning basic skills well that they become second nature. Managers have to focus on high-value activities, not routine everyday tasks by developing innovative new products, by understanding customer needs, taking orders and delivering products; and tracking sales patterns by product and by customer.
These processes should be implemented as pilot projects internally to activate only a limited number of initiatives. The projects must be refined and extended in steps as feedbacks from initial implementations are received. In a continual process of step-wise refinement, an increasing number of e-commerce initiatives should be implemented. When a satisfactory result is obtained from internal processes, further improvements should be made to the inter-enterprise architecture following the same pattern of stepwise refinement, involving additional initiatives at each stage. The principle of continuous review and improvement should carry on even when e-commerce is fully functional.
Furthermore, managers should support the organizational strategy that defines their operating model. To wit, the operating model should be able to answer two questions:
What are the core activities in your company? (What activities do you want to perform repeatably, flawlessly, and efficiently?)
How standardized and integrated do they need to be?
            With regards to the operating model, it should focus on the fundamental character of the company – the core activities that should be second nature. It should be stable enough to provide a view of the company. Lastly, this model should be more useful in guiding the organization's IT efforts. The enormous costs of architectural discontinuities and redundancies have now degraded into a "low hanging fruit' just waiting to be picked" (Zachman, 1997, p. 10, as cited by Brown, 2000).
Brown (2000) averred that the best part of the enterprise architecture is that up-front investment is minimal compared to other cost-saving initiatives, such as automation. This is in congruence with the concepts in systems engineering, that common sense approach is applied to doing business. However, the difficult part remained because companies will have to smash down the walls of functional bureaucracy in implementing these changes (Brown, 2000).
            For the integration part, enterprise architecture should link efforts through shared data, provide transparency across the company and the seamless flow of information across activities. However, there are some downsides in the integration of enterprise architecture. This because it requires common data definitions, can be time-consuming and difficult to implement Worse, the model could be unnecessary if units are organized around unique customer groups.
Organizing Logic
Indeed, managing enterprise architecture could be a challenging task. Not only does it necessitate careful planning that is typically incorporated into its design, but it actually involves well-crafted results of implementing individual projects. This is what is called the de facto architecture, not the conceptual one.  Conceptually, this imparts the capabilities for executing business strategies and the thoughts to grasp what the emergent architecture is all about. This is why enterprise architecture is considered as the organizing logic for business processes and IT system in a company.
            The usual pattern in these organizations involves application systems as the building blocks that have been vertically integrated in business silos and are connected to other applications through a combination of message-based, data-based or user interface-based integration technologies. The business silos engage in the collection of separate departments/units rather than integrated enterprise because these are investments based on project return on investments (ROI). These separate choices are made for each product, function, and segment
Also, the adoption of standardized technology is very vital in diminishing both complexities and IT costs in applying enterprise architecture. This refers to the centralized standardization of technology platforms with exception of management. This could be applicable when business process and IT application decision made locally. In addition, the optimized core will involve the standardization/integration of processes and data, separation of decisions about processes, applications, data and infrastructure.
With this, the business case will be made out its performance. Lastly, business modularity is essential in the information and process interface standards defined. With this, business process ownership will be clearly defined and the business case will make out in time to market flexibility.
As an enterprise grows in size and complexity, several factors could hamper its potentials to solve some problems. Iyer and Gottlieb (2004) informed that the point is rapidly reached where the factors that come into play in structuring and conducting the business of the enterprise become too numerous and complex to manage. Furthermore, Iyer and Gottlieb (2004) insisted that when working on such complex systems, designers have typically dealt with this complexity by breaking them into subsets or domains that are less complex than the original system. In its application, the transition from one stage to the next is difficult, time consuming, and expensive.
Also, moving from one stage to the next requires a business transformation as well as a technical one and when companies try to skip a stage, these are usually unsuccessful. Each stage involves a very difficult view of the value of IT and the role of IT in the business. At every stage, firms must put in place new mechanisms to learn about and manage the new architecture stage. Thus, leadership face challenges that are very difficult for each transition.
The Role of the CIO in Advancing Changes
            Generally, most corporations give the top hat of information systems department to the chief information officer (CIO). The role of CIO thrives in a senior management position tasked to oversee the use of information technology in the firm. He should have technical knowledge to help with standards decisions, the ability to implement standard project methodology and oversight, the ability to work with top management team to establish basic governance and the ability to make business case for standardization.
            Because organizational resistance to change is so powerful, many information technology investments flounder and do not increase productivity. Indeed, research on project implementation failures revealed that the most common failure of large projects have been identified to be both the weakness of their objectives and organizational resistance to change, and not the failure of the implemented technology. Therefore, as a CIO involved in future IT investments, your ability to work with people and organizations is just as important as your technical awareness and knowledge.
            In terms of standardized technology, a CIO must have detailed knowledge how the business functions and the ability to manage large organizational change efforts. Also, he must attain the credibility with business unit or functional heads, the ability to manage large central budget and have a complete understanding of architecture as a business enabler.
In terms of optimized core/business modularity, the CIO must have the ability to facilitate innovation off new platform. A detailed knowledge of core business is also helpful for the CIO so that he or she could potentially run a business unit if necessary. Also, his or her ability to delegate ownership of key process and data modules will be necessary while still ensuring adherence to standards. Finally, he or she should be able to understand the strategic benefits of architecture.
            Thus, information technology in business firms has contributed immensely in virtually obliterating information uncertainty that resulted to some advancement in the organizational decision making process. During the recent years, IT had vastly improved the quality of information flowing from management to employees. In fact, 50 percent of CIOs have a second VP title, from sample of 26 CIOS in US and Europe.
            To summarize, the CIO must be familiarized with enterprise architecture that involves these stage diagnostics:
Business          Silos

 

Standardized Technology

 

Optimized Core

 

Business Modularity

IT Capability

It application serve isolated business needs
Shared technical platform cut costs, but limit choices
Core business processes defined; data supporting core processes is standardized
Plug & play business process modules with standard interfaces.
IT                    Management    Practices
Technology enabled change management
Technology standards defined centrally; exception management
Core processes defined and measured.
Reusable business processes
Business        Case for       Architecture
ROI of application
Reduced procurement costs; Reduced support costs
Improved business performance; service levels; predictability
Speed to market; flexibility; agility

Who decides

Local business unit leaders
IT and business unit leaders
Senior management and process leader
Senior mgmt, IT and local leadership
Key Governance Issues
Identify and manage profitable projects
Establish standard setting, exception & funding processes
Determine core processes and responsibility for each
Define and found business process models.
An architecture engagement process is an element of IT leadership, specifying when and how architecture applies to projects and providing the means to resolve issues (James & Roberts, 15 January 2002). Moreover, James and Roberts (15 January 2002) conveyed that the engagement process encompasses a variety of tasks, ranging from the production and publication of architecture standards and guidelines, to carrying out project activities, to performing compliance and conflict resolution tasks.
Interaction between the project team and the architecture group mostly occurs early in the project life cycle, with a focus on planning and design tasks — namely, negotiating the application of the architecture standards and guidelines. When the project advances, there is also a need to monitor plans and negotiate conflicts. In fact, there are seven questions that need to be considered in engagement:
Top down questions:
What mechanisms do our IT governance bodies use to reach and to enforce their decisions?
How do these engagement mechanisms connect our projects?
How do we coordinate our different projects?
What linking mechanisms connect our project to business leadership? To IT leadership? To architects?
Bottom-up questions:
If you were to attach yourself to a project and follow it from inception to completion, what linking mechanism would it experience?
For each mechanism, who provides input and who authorized to make the final decision?
How do these mechanisms enable or constrain business –IT alignment across the company?
Moreover, the CIO has key dimensions attached with their leadership roles:
(1) Strategic Business Player
In the role, the CIO should be full member of the business unit's top management team, contributing significantly to major decisions concerning current strategic operation and future of the business. Other members of the top management team should be able to recognize the CIO'S important contribution. To achieve effectiveness in this role, the CIO must understand industry and business forces contexts that shape business strategies, and the requirements for building and executing information capabilities in business units that drives performance.
(2) Manager of IT Resources and Operation
The CIO must be an effective manager and leader of people and key resources on which business and process change depend. To engage in this role effectively, the CIO must understand and implement the "Basics" of developing and operating the IT function, including the IT governance, organization, project portfolio management, business/technical architecture, IT trends and development for the business, and the management of IT people and services.
(3) The business Change Enabler Information & IT use
In this role, the CIO must direct IT-enabled processes and projects inside the business and with customers, partners and suppliers. More broadly, he/she must also contribute the effective use of information and the knowledge in the business unit through the development of appropriate information, people and it practices. To do this, the CIO must understand how IT and process changes affect people behaviors and information practices in the business unit, and must see his/her role as enabling and guiding process, people, information and IT changes in the business.
The Toyota Approach to Architecture Change
The Toyota Motor Marketing Europe has an example of building a "foundation for execution one project at a time. Toyota CIO informed that if a project required access to an existing database but that database and its interface needed to be updated, that project would bear the cost of the upgrade. The projects need to do the work anyway, so all you're doing is asking them to do the work in an architecturally sound way.
Toyota's manufacturing improvement philosophy involves:
Teams drive improvement (not top manager)
All production driven by customer needs (Kanban)
Clear goal: eliminate waste in all forms
Work teams make decisions on work organization (together with management)
Slow, steady improvement, not "big bang" factory redesign.
Disciplined improvement process methodology.
On the other hand, Toyota's architecture transformation philosophy involves the following characteristics:
Business project drive improvement (not centralized architecture team)
All architecture transformation driven by customer needs
Clear goal: improve transparency across supply and demand chain to reduce waste.
Project teams make decisions on architecture (together with architecture team)
Project-by- project improvement not "big bang" transformation
Disciplined project methodology.
As enterprise architecture is the organizing logic for the foundation of your company: your business processes and it system, Toyota succeeded in advancing IT change. In most companies, architecture is hindering the execution of their strategy. When they defined their own operating model, it was the first step in choosing the right architecture of their business. Thus, as transforming architecture is a difficult, time-consuming process, but the benefits appear to be immediate. With good engagement, managers can implement architecture projects and continuously improve it as they go.
Value Creation
Planning (or the activities that behave like planning) is part of the role and responsibilities of IT managers from the operational through the strategic levels of the organization. While planning for IT-related activities is an almost daily occurrence, the process of conceptualizing the requirements of the different types of plans, and their linkage with each other and to the organization's business objectives, is not always well understood.
Thus, the processes that involve Value Creation are those that are very vital in running the business and maintaining a competitive advantage that is attainable and sustainable. Apparently, these processes should involve the majority of the employees in an organization and should have results that could improve customer, stockholder and stakeholder value.
For example, managers expect better business growth from customer orientation, and deploy CRM to get it. Business managers typically look at IT as a visible (hard) factor that they can invest in and influence. This is why there are paths to value creation/ destruction that CXO's pursue result in treating knowledge/information and people differently, these are in knowing that:
Knowledge resides with the people.
Knowledge as a resource means knowledge can be transferred, recombined and used to create value.
A business organization is a means to collectively capture, transfer and focus knowledge towards business goals.
Business value results from using the knowledge of the company's people.
Furthermore, key value creation processes should be diverse when compared among organizations and could depend on other factors. These factors include the nature of the products and services, how they are produced and delivered, technology requirements, etc. The following are examples of value of zones and managerial orientations:
Dell – Working the Opportunity Zone
The more data we extract about the different businesses within our company, the better we are able to see the strengths and the opportunities for improvement, to say that have become a data –driven company is almost an understatement. Data is the engine that keeps us on track (Michael Dell, CEO Dell Inc).
CEMEX- Working the Control Zone
We want to keep innovating …. But we want to have the under control, information is your ally: you use it to detect quick and get better faster, or determine who is better than you go and find out why. As we grow, we clearly need more information. I must admit that I want the information for my self (Lorenzo H. Zambrano, Chirman of the board and CEO, CEMEX).
The design of a Value Creation process is sometimes more art than science. The synthesis and integration of the multiple stakeholders' needs, wants, and desires is not a simple task. This is because these needs, wants, and desires, are often at odds with one another. The idea here is to design and improve the processes to create sustainable results for these multiple stakeholders. Of course the Value Creation processes cannot perform without a solid base of enablement from the Support Processes.
In evaluating support processes like the opportunity zone and entrepreneurial orientation, the key is agility. This refers to being able to detect and capture opportunities for innovation. When it comes to customers, this refers to the leveraging of what the customer wants and obtaining market intelligence and competitive opportunities. In terms of suppliers, it could stand in for bolstering the assets, knowledge and competencies of suppliers to achieve speed, accuracy and cost economy in sourcing opportunities. Finally, with partners, this refers to the controlling of the assets, knowledge and capacities of complimentary firms to form alliances, partnership and joint ventures.
With regards to control zone and control orientation, the key is to rationalize, measure and evaluate the business capabilities of a company through. This involves process think, panoptic control, performance measurement to attain driving responsibility down and trusting that it will be carried out properly.
Lastly, in the knowledge creation zone and people orientation, the key is people. This involves recruiting, rewarding, training and developing. This is because when people are motivated, they could express, share and use their knowledge for their benefit and the benefit of the company.
M&A in IT
Synergies related to information, knowledge and IT use in a company are important in M&A. There are four reasons why:
Information and knowledge use drive business performance.
            Research had shown that how a company uses information is causally linked to a business performance. Also, there are three implication for M&A analysis
Determine the relative capability of the acquirer to leverage info and knowledge use in a target company
Determine how effectively the target company uses info and knowledge ("stand-alone")
From the above evaluation, it possible to evaluate the potential for "synergies" between the two companies.
            The fundamental challenge for performance would be how managers evaluate the effectiveness of info and knowledge use relative to performance.
Evaluate information capabilities as well as information assets
            It is important to know a target company's "intellectual assets". However, it is difficult to assess how they are effectively deployed and used. Intellectual assets only show static pastures based on past performance. This why it is essential to focus on more dynamic business "capabilities" through the interaction of:  IT practices, information management practices and information behaviors and values (i.e. the "the information orientation" of a company is directly link to business performance).
Managers' expectations about competing with information in their industry are also important to the value of acquisitions and mergers
            Managers' future expectations about competing with customer, market and operational information also linked with IT. Valuing "anticipated synergy" is related to whether managers in acquiring or Target Company really expect to complete with info and knowledge in the future.
Managers' mindsets determine value and business outcomes in M&A
            The perceptions of senior managers drive strategic decision making in companies which leads to reasons why deals fail. This is often caused by overestimation of "synergies", overly optimistic appraisals of the ability to integrate and overestimation of market potential. "Information capabilities" often evaluated by tangible assets and in target company only. The better thing to do is to evaluate tangible assets in both acquiring and target companies and intangible assets related to how people use information and how it is actually managed, as this leads to the reduction of the "failure rate" of M&A.
            Thus, M&A is not a business result, but a strategy for growth and improved business performance. Over the last several years, very often the M&A "game" was played only short- term gains. This led to getting big names became an end in itself (e.g., the merger of equals AOL and Time Warner).
This is why treating M&A activities as if they were the business outcome misreads what M&A is all about is critical move. M&A is all about achieving value and synergies by combining the "tangible" and "intangible" assets and capabilities to produce not only positive financial results, but also future business value. At the centre of the valuation challenge is the ability to see, measure and improve the information, people, and IT capabilities of the acquiring and the target company.
Conclusion
            Brown (2000) had imparted that the successful implementation of enterprise architectures is difficult to accomplish in any setting. Brown said that many efforts in the commercial sector have failed for reasons common to any endeavor to institute change. These include a lack of management acceptance, failure to motivate personnel to cooperate, focus on short-term gains, differences over responsibility, and lack of resources (Brown, 2000).
However, commercial organizations had presently identified the best opportunities for reducing costs are in the architectural mismatches that exist within their corporations. Realizing these cost savings will be essential to survival in a global economy; organizations must find new ways to achieve the cost savings necessary to replace the numerous aging systems throughout all their branches.
Development of an enterprise architecture including seamless interfaces between each level, assignment of responsibilities, metrics for measuring success, and personal accountability for results could be a substantial contributor to achieving the needed efficiencies and cost savings (Brown, 2000). With enterprise architecture, companies could now enhance their knowledge and imbed their organization with the systematized capabilities that could spell a faster, easier, more explicit and precise processes in their attainment of success in their organizations.
References
Bandyopadhady, N. (2001). "Chapter 8: Consequences." E-Commerce. NJ: McGraw−Hill Companies.
Brown, David P. (2000, Spring)."Enterprise Architecture for DOD Acquisition." Acquisition Review Quarterly 7(2): 121.
James, G. and Roberts, J. (2002, January). The Architecture Engagement Process. Retrieved 3 September 2006: http://www.tarrani.net/mike/docs/ArchitectureEngagementProcess.pdf
Zachman, J. A. (1997, March). Enterprise architecture: The Issue of the Century. Database Programming and Design, Zachman International.