Entrepreneurial Behavior and Perspective Essay Sample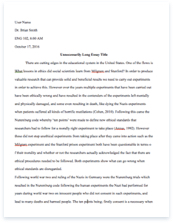 The whole doc is available only for registered users
OPEN DOC
Get Full Essay
Get access to this section to get all help you need with your essay and educational issues.
Get Access
Entrepreneurial Behavior and Perspective Essay Sample
The reading focuses on the definition of entrepreneurship in different contexts and on measuring the level of entrepreneurial activity. Entrepreneurship has been defined differently through neo-classical and economic literatures. Theoretical definitions of entrepreneurship reflect a diverse set of ideas about the role of entrepreneurship in the economy, involving aspects such as innovation, uncertainty-bearing, opportunity-seeking, and management. Entrepreneurship is often used without a precise definition and it may not always be completely clear what the different measures actually measure for entrepreneurship. In the economic literature, Cantillon defines the entrepreneur as responsible for all exchange and circulation in the economy. He explains that the entrepreneur earns an uncertain profit from the difference between a known buying price and an uncertain selling price, and that the entrepreneur equilibrates supply and demand in the economy, bearing risk and uncertainty.
Jean-Baptiste Say defines the entrepreneur as the main agent of production in the economy and should have a principal quality of having good judgment assessing the most favorable economic opportunities. Say further differentiates an entrepreneur from a capitalist, explaining that the pay-off to the entrepreneur is not profits arising from risk-bearing but instead a wage accruing to a scarce type of labor. Alfred Marshall introduced an innovating function of the entrepreneur which is to seek opportunities to minimize costs. Joseph Schumpeter opposed the risk bearer and manager definition of an entrepreneur. He argues that an entrepreneur is an innovator with five main tasks: creates new goods, creates a new method of production, opens a new market, captures a new source of supply, and creates a new organization or industry.
Frank Knight theorizes that the main function of the entrepreneur is to assume the uncertainty related to risk and uncertainty, exercising judgment over these unique situations. The main difference between Knight's and Schumpeter's view on entrepreneurial activity is their view on uncertainty. Knight argues that the key role of the entrepreneur is to assume uncertainty and shield the stakeholders while Schumpeter leave's the uncertainty bearing to the banker or the capitalist. Kirzner and Schultz argue that entrepreneurs deal with situations where the economy is in disequilibrium. The theories of Kirzner, Schults and Schumpeter recognize that the entrepreneur identifies or discovers business opportunities.
There are different aspects that serve as measure of entrepreneurial activity. Use of special measures may enable us to identify important dimensions of entrepreneurship and then compare the level of entrepreneurial activity across areas in one dimension at a time. These include the self-employment rate which is the most highly available measure in most countries, the business ownership rate, the entry and exit rates, GEM and the Total Entrepreneurial Activity Index, innovativeness through number of patents, the number of potential entrepreneurs, and performance measures such as the ratio of gazelles, the survival rate of firms, and the relative share of economic activity (GDP or employment) accounted for by small firms.
There is no general measure of entrepreneurship and specialized measures need to be considered to have focus on different dimensions of entrepreneurship. Obviously, entrepreneurship is thus difficult to measure.
Reaction
I agree and believe based on the reading that entrepreneurship can be viewed at different dimensions. Both the definition of entrepreneurship and measure of entrepreneurial activity can be viewed at different angles. The entrepreneur is an individual who can drive the direction of the economy, creating new sets of products and services and can influence what commodities can hit the market or fail in commercialization. The entrepreneur can be viewed as an owner of a technology producing endeavor that can disrupt current and existing processes in the industry. A new product or technology that has been produced through market study, research and development, product development, and product launch can be an output of an entrepreneur's venture into an opportunity as a beginning.
In the current Philippine setting, I believe the market is saturated mostly by entrepreneurs that are mixture of both Knight's and Schumpeter's. An example of a area of entrepreneurship nowadays would be the firms in the Knowledge Process Outsourcing industry and the Business Process Outsourcing Industry. Firms today exercise both concept on a case-to-case basis, depending on the contract with the client and the business that is being undertaken. Deutsche Bank, my current firm would most likely be categorized on both on the Knights and Schumpeter's, as it executes investment deals and trades across different clients, and on the basis of who is bearing the risk and uncertainty, we could define the bank does create a value proposition for each client differently by applying different approaches.
Today, with the very diverse market where we see complexity with overlapping of industries in terms of competition, there would be difficulty applying the general concepts of measuring entrepreneurial activity. A researcher could probably therefore focus on a key area of the specialized measures to give meaningful measurement of entrepreneurship. A good example for the Philippines would be the business ownership rate. I personally think that this can be further broken down into elements. How many Filipinos are in the Small and Medium Enterprise? How many are in the Corporations-type of business? How many have their sole proprietorships? I am analyzing how the reading can relate to the real world setting in the Philippines, defining entrepreneurship and measuring the entrepreneurial activity. This could be helpful in building the local economy.
Topic Title: Entrepreneurial Behavior and Perspective
Material Title:Entrepreneurs – Agents of Change
Summary
Ainur Begim as seen in her academic background, had a mixture of Psychology and Economics, Anthropology, and comparative religion with flying colors. She defines entrepreneurship and sees it as an example of importance in understanding cross-cultural differences. This is due to the nature of the connotation of entrepreneurship that has become different in the Russian Language. She used the definition of entrepreneurship as "someone who organizes, manages, and assumes the risks of a business or enterprise. An entrepreneur is an agent of change."
Entrepreneurship in a wider sense, should be considered more broadly as an activity that can be undertaken in many spheres, including business. This means that anyone who approaches life, career, and social relationships in a creative and thoughtful fashion is an entrepreneur.
Schumpeter defines the entrepreneur as a the agent of change, innovator, and risk-taker, bringing the radically new into the economic system. The characteristic feature of entrepreneurship in the 21st century is hybridity – the ability to adapt global entrepreneurial practices to local conditions. The former Soviet Union is an example of hybridity. Former constituents of the Soviet Union followed their individual paths and evolved into different economies and societies post-1991 and were all marked by their socialist past, and aspirations for capital efficiency. Post-Soviet entrepreneurs relied on what Peirre Bourdieu called "cultural capital" where cultures share many of the characteristics of economic capital. Cultural capital can be used, similar to money, as cultural habits can be translated into social resources, such as education, status, and power.
A major take away from the experience of post-Soviet entrepreneurs is that it is not enough to copy a successful Western business model. Starting a business in the post-Soviet region or any other place requires creativity, cultural sensitivity, and understanding of the underlying nature of the state, all with a great deal of patience. Combining this cultural approach with Western efficiency, business ethics, technology, and environmental awareness constitutes hybrid entrepreneurship.
A final note on responsible entrepreneurship is opening philanthropy and practicing of corporate citizenship. The hybrid entrepreneur is responsible for innovating and taking risks by not following what's easy but attempting to build a business model guided by responsibility towards the community, employees, and environment.
Reaction
The paper focuses on the entrepreneur's definition of being an agent of change. Taking the case study of Soviet Union, this depicts several factors of entrepreneurship including how to begin the endeavor. Back then, it showed that personal relations who were considered as "social capital" were crucial in beginning a business activity, due to difficulty in acquiring bank financing and loans. This is an example of social capital transformed into economic capital. Cultural capital covered aspects on what markets have been created for products and services. Government has also been a big factor for the Soviet Union in the development of entrepreneurial activities, with factors such as taxation and low support of policy making for building entrepreneurial growth as well as corruption. I see these as relevant issues in the Phlippines.
In the context of the Philippines, it is much better not to involve the government particularly Bureau of Customs in your business as they will only think of ways to get money from your business, instead of helping you and all other entrepreneurs in building growth for the economy.
Overall, the entrepreneur can be concluded as an effective agent of change if he exercise ethics in the course of doing the endeavor, and if he can utilize all the resources available and maximize them. The entrepreneur can be guided by the following roles that he should assume: an innovator, risk-taker, responsible employee, and a good corporate citizen.