Environmental Factors Coca-Cola, Inc. Essay Sample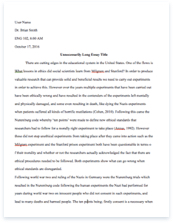 The whole doc is available only for registered users
OPEN DOC
Get Full Essay
Get access to this section to get all help you need with your essay and educational issues.
Get Access
Environmental Factors Coca-Cola, Inc. Essay Sample
When it comes to promoting a product or service, one size does not fit all. Certain aspects of the marketing plan need to change depending on whether the company is marketing domestically or globally. Coca-Cola, Inc. is a successful organization with both global and domestic operations. An organization of this magnitude has external factors that can affect the complete operations of the company. These factors can range from social, economic, technological, competitive, and authoritarian, which in many foreign countries, if not well managed can become problematic. These factors are the marketing environment in which the company has to make decisions that will affect the operations of the company.
Domestic and environmental factors that could affect Coca-Cola range from social, economic, technological, competition from both foreign governments and companies and regulatory hurdles that must be overcome. Despite the challenges, the changes in climate, global warming, changes to land and water, there are three issues critical to the company, and they state the following:
"We at The Coca-Cola Company are working hard to help. We are bringing the hearts and know-how of our system's 700,000 people to bear on the most critical issues facing our Company and the world: Water stewardship. Energy management and climate protection. Packaging and waste reduction. And the work of building communities that are healthy in every respect;" (2010/2011 Sustainability Report) The company recognizes it necessary for business to help meet these challenges; they also know that as a major global organization it is the right thing to do. Coca-Cola feels the necessity to be part of the solution and because of the nature of their business they are committed to making every effort to make the world right for those that make them the prosperous business they are.
Global Economic Interdependence
Economic interdependence is the characteristic of a society with a high degree of division of labor where people depend on other people to produce most of the goods and services required to sustain life and living (Business Dictionary 2012). This is the classic definition for what the Coca-Cola Company represents to the world. The Coca-Cola bottling partners all over the world in 200 countries market over 500 brands and 3,500 beverage products, and it sells 1.7 billion servings of beverages each day (2010/2011 Sustainability Report). It means that the economies of separate communities are linked so closely that if one fails, the effect for all is disastrous. This is why the World Trade Organization was formed in 1995 to guarantee all countries regulate imported goods and set strict guidelines for domestic production.
The bottling partners across the globe are Coca-Cola's biggest and most important connection between their products and consumers. The company works earnestly to ensure operations meet every standard of health, living, and law in the established country. The bottling partners are involved in water stewardship by using ionized air instead of water to rinse product packages prior to filling; re-use of treated water for landscaping and irrigation; and advanced monitoring or water use and efficiency (2010/2011 Sustainability Report). By reducing problem that occur as part of the normal production process Coca-Cola is making an investment in improving the communities they serve. The following chart shows the company's average plant ratios of water used in liters from 2004 to 2010. Coca-Cola System Water Use Ratio from 2004 to 2010
(Average plant ratios based on collected data (liters/liter of product produced)
Demographics and Physical Infrastructure
In addition to the environmental challenges faced by Coca-Cola and its subsidiaries there are trade practices and agreements, and the importance of demographics over their physical infrastructure. The cultural differences involved when dealing with other countries include, social responsibilities, ethics, the political systems and international relationships. It is critical for a company to manage how these factors may or may not affect the business both global and domestic. No company can allow themselves to be caught off guard when dealing with foreign customs and governments and the more knowledge a company has about their surroundings, the better the guarantee of prosperity. The Influence of Cultural Differences: Who they are.
Coca-Cola's headquarters are located in Atlanta, Georgia. The company employs approximately 146,200 in their six operating groups in Eurasia and Africa, Europe, Latin America, North America, Pacific, and Bottling Investments and Corporate. The company has accomplished the task of being rated as the top rated drink in over 200 countries around the world. Their employees and customers come in every race, creed, color, religion, background, and nationality imaginable, yet because the company the company is built on the importance of its brands and its people, the cultural differences are non-existent. Coca-Cola associates are trained to collaborate and share ideas across the borders and find new ways to create new products. Social Responsibility
Coca-Cola's customers include anyone who sells their more than 3,500 products, grocery stores, restaurants, street vendors, convenience stores, movie theaters, and amusement parks, just to name a few. Their customers also include their bottling partners, truck drivers, factory workers, managers, executives, and every other person employed by The Coca-Cola Company. As customers they all play a part in the company's sustainability effort because they work hand- in-hand to improve their communities and be part of every community's improvement effort.
Among the organizations that Coca-Cola partners with to help the planet are CARE-WWF Alliance, and Avon Products. Coca-Cola is also a participant in the United Nations Development Programme (UNDP) fighting poverty, building democratic societies, enabling recovery, empowering women, putting a stop to HIV/AIDS and protecting the environment. The most important by far is the partnership with UNDP that supports something called "Every Drop Matters", which is a water partnership that supports the achievement of the Millennium Development Goals by improved access to water and sanitation and expand access to environmental services to the poor around the globe. It is only a small part of the company's self-appointed social responsibility.
References
The Coca-Cola Company 2010/2011 Sustainability Report. Information retrieved from:
http://www.coca-cola.com/en/index.html
http://www.thecoca-colacompany.com/sustainabilityreport/in-our-company/water-stewardship.html www.BusinessDictionary.com