Environmental protection Essay Sample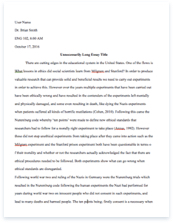 The whole doc is available only for registered users
OPEN DOC
Download Essay
Get Full Essay
Get access to this section to get all the help you need with your essay and educational goals.
Get Access
Environmental protection Essay Sample
Environmental protection is the conservation and protection of air, water and land. It involves environmental movement that mainly aims to sustain management and stewardship of natural resources and environment through changes in public policy and individual behavior. It is represented by a range of individuals, organization, private citizens, professionals, religious devotees, politicians and extremists. (see Wikipedia)
The role of the government is to assist the residents in preserving and enhancing the environment to ensure the integration of high environmental quality and public health. They are also responsible in providing citizens and visitors with recreational opportunities. The movement they apply is environmental justice wherein it focuses on fair treatment and preventing low-income or minority from unbalanced exposure. (see Oregon state) It seeks to relate social and environmental concerns regardless of race, color, national origin or income.
The business and consumer roles for environment protection are interrelated with each other. Manufacturers and retailers should be responsible for the products that the make or sell. If goods that are environment friendly were not available, consumers will opt to what is present or easily accessible. The business role is to provide opportunities to consumers to encourage them to buy or consume the "green" goods for the improvement of the environment. (see publications)
As an individual I do believe that each of us should partake in protecting and preserving the environment because we are the ones living in it. Sometimes we may think that we are not part of the organization that should be responsible for the protection of environment. But we are the bodies that form the government, business and consumer. All of us are consumers. We should drive ourselves to consume products that are environment friendly.
REFERENCES
Latimer, Luna and Williams, Roxanne (n.d.). What is Environmental Justice? from Cross
Cultural Issues in Environmental Justice. Retrieved October 21, 2006 Website:
http://oregonstate.edu/instruct/soc204/plazad/environ/luna/luna.htm
The Relative Roles of the Consumer, Retailer and Manufacturer (9 June 1999) from
Select Committee on Environment, Transport and Regional Affairs Eleventh Report Retrieved October 21, 2006 Website:
http://www.publications.parliament.uk/pa/cm199899/cmselect/cmenvtra/149/14907.htm
Environment Management from Wikipedia the Free Encyclopedia Retrieved October 21, 2006
Website: http://en.wikipedia.org/wiki/Environmental_protection#Citizens.27_rights