Environmental Sustainability Essay Sample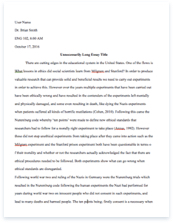 The whole doc is available only for registered users
OPEN DOC
Download Essay
Get Full Essay
Get access to this section to get all the help you need with your essay and educational goals.
Get Access
Environmental Sustainability Essay Sample
Recent years the phenomenon of sustainability became very popular among companies from different industries. A widely accepted definition of sustainability is to "…meet the needs of the present without compromising the ability of future generations to meet their own needs" (World Commission on Environment and Development, 1987). The concept of sustainable development spread all over the World since the Rio Earth Summit in 1992. The new role that companies should perform in the construction of sustainable development has generated a range of strains on the relationship between the companies and the environmental dimension (Hoffman 2005). In the essay I`d like to concentrate on the following things which I consider as the right steps toward the environmental sustainability: Establishing Environmental Management System in companies and Voluntary certification as significant part of it.
Abbreviations
CSR-Corporate Social Responsibility
EMS-Environmental Management System
FM-Forest Management
FSC-Forest Stewardship Council
ISO-International Organization for Standardization
UNGC- United Nations Global Compact
Environmental Management System
The increasing attention to environmental problems has forced companies to implement environmental management systems. The core idea of it is to minimize environmental impacts of a firm's operations during the whole life-cycle. Michael Porter proposed his own framework for environmental management activities based on 'value-chain model'. The study uses several methods to clarify the critical activities and develop the system of environmental management and green product. (Porter,1996)."Environmental management is the planning, implementation and control of strategic, tactical and operational measures for prevention, reduction and elimination of damage caused to the environment as well as purposing usage of market advantages gained there of". (Tambovceva, 2008). According to Coglianese and Nash EMS consists of a collection of internal policies, assessments, plans, and implementation actions (Coglianese & Nash, 2001). Environmental management system traditionally is created by several steps by the Deming continuously improvement cycle: Planning/Implementing/Evaluating/Improving (Darnall, 2006).
Continual improvement processes benefit organizations by embedding environmental considerations deep within the firm so that they become an integral element of the business strategy (Shireman, 2003). Before adopting EMS in a company it`s also important to get support from top-management and involve all employees in the process. By implementing the system companies gain core benefits as improvement product quality and reduction both expenses and liabilities. Companies become more competitive on the market and would like to attract more potential investors as well as qualified employees.
Moreover, EMS systems have some additional benefits to the companies adopting them. Positive market effects, better contact with the authorities, and internal systematization and documentation of competencies that ensure compliance with environmental rules become also significant benefits of EMS (Freimann & Walther, 2001). At the same time public pressure is an important motivation for companies to adopt the system. Both official and unofficial bodies (media, NGO`s) reflect socially approved expectations and norms and articulate them in a coordinated way (Child & Tsai, 2005). Consumers started be nowadays more conscious about the environmental problems, they prefer to select products which are not harmful for the nature and this issue affects to CSR of companies as well (Christmann, 2004). Voluntary certification
Voluntary certification is a necessary part of the environmental management policy. These include the UN Global Compact, the International Environmental Management System Standard ISO 14001, and the Forest Stewardship Council (Delmas and Montes-Sancho, No year mentioned). There are several reasons for companies to obtain the voluntary certifications in the field of environmental system: Profit increasing by reducing quantities of materials or energy they use for production. Improving operations (leads to reducing CO2 for example)-reducing costs. Improving brand image (which can attract new customers).
Increasing benefits for society by saving natural resources which are quite limited. These are just main reasons for companies to get voluntary certifications. Business it`s not a charity and we can consider the certifications as a win-win strategy: companies increase their revenue, society gets fresh air, safe products and clean water. ISO 14001
ISO (International Organization for Standardization) is the world's largest developer of voluntary International Standards. An EMS consists of a collection of internal policies, assessments, plans and implementation actions. Once an organization implements an EMS, it can be certified to the ISO 14001 standard. The ISO 14000 family concentrates specifically on the environmental management system. It provides practical tools for companies and organizations looking to identify and control their environmental impact and constantly improve their environmental performance. ISO 14001 focuses on environmental management systems. (http://www.iso.org). "The general purpose of the ISO 14001 standard is to provide assistance to organizations that wish to implement or improve an environmental management system and thereby improve their environmental performance" (ISO, 2004). The standard is truly internationally based and up to the end of December 2010, at least 250 972 ISO 14001 certificates had been issued in 155 countries and economies, a growth of 27 823 (+12 %). (ISO, 2011). The ISO survey of ISO 14001 certificates.
Geneva: International Standard Organization. ISO 14001 certificate is created in order of compatibility with other management system standards as OHSAS 18001 (Health and Safety), ISO 9001 (Quality) and ISO 27001 (Information Security). The obtaining of the certificate depends on the size of the company and on the goals. Usually it takes 3-6 months. Any business can be certified by ISO 14001 which helps to identify and manage company`s environmental impacts with getting additional benefits. A 2010 study by the Department for Environmental Food and Rural Affairs (Defra) revealed the true cost savings, with one participant, a BAB client, stating they saved 19% in energy costs in the first year alone, saving an amazing 66% by the third year. (www.defra.gov.uk). Moreover, there is an additional important benefit of implementing ISO 14001: governments and local authorities became stricter in their requirement regarding suppliers and business partners: ISO 14001 certification provides with more chances to win tenders. As I`m personally interested in the real estate and construction sphere and I found very interesting the Kesko case we were talking about during the Mira`s presentation.
Kesko obtained ISO 14001 in 2007 (www.kesko.fi). Kesko's responsibility programme 2008-2012 sets concrete targets for the areas of combating climate change, reducing wastage, transportation, responsible purchasing and employees' wellbeing. From the company website interesting fasts and data could be obtained: The company in 2011 used ground heat pumps for 45% of the buildings. The recycling rate of waste from Kesko warehouse`s and terminal operations improved to nearly 95% in 2011 Kesko paid additional attention to energy savings and in a typical commercial building, the proportions are the other way round, in other words, heating accounts for some 25% of the total energy consumption and electricity for 75% (www.kesko.fi). In general, from our seminars and Kesko case it`s obvious that Scandinavian companies are leaders in establishing Environmental Management System. One more obvious example that ISO 14001 certification is not just an impact to environment but cost-saving benefit for a company is Epson (China). The company obtained ISO certification in 2000 and in a year they reduced energy consumption by 11 percent and consumption of paper by 18 percent. (Diener B. EPSON (CHINA).
United Nation Global Compact
United Nation Global Compact is a strategic policy initiative for business support with a highly attention to human rights, labour, environment and anti-corruption. Regarding the environmental policy UNGC pays attention to initiatives for promotion greater environmental responsibility and to development and diffusion of environmentally friendly technologies. The UN Global Compact program already has more than 10,000 participants spread across 145 countries, by participation in the program companies get an access to a platform for exchange best and emerging practices to advance practical solutions and strategies to common challenges and possibility to get UN's extensive knowledge of and experience with sustainability and development issues (www.unglobalcompact.org). The Environmental Stewardship Strategy is designed as a vehicle through which firms can implement the environmental principles of the UN Global Compact. While the principles offer guidance on topics like innovation, cooperation, education and self-regulation, the Strategy offers a framework for firms to help facilitate a recommitment to and comprehensive implementation of the principles (www.nicholasinstitute.duke.edu).
Environmental Stewardship Strategy offers for companies which would like to become environmentally sustainable 4 main steps: to learn about the programme, to balance short-term targets and long-term goals, to diffuse best practices throughout value chains and translate them in the diverse geographies. Moreover, the Environmental Stewardship Strategy is offered not just to UN Global Compact participants but to the business community at large – as a public good. Except its core environmental principles, the UN Global Compact pays significant attention to climate change with a worldwide platform Caring for Climate and to water sustainability with a framework CEO Water Mandate. (www.caringforclimate.org)
For me personally, was very exciting to discover the amount of participants in UN Global Compact from Russian Federation. Now it`s 59 companies which operate in different sectors from banks to oil and gas. Moreover there are not like foreign companies like Coca-Cola but mostly domestic companies with not so famous brands. As comparison, the number of participants from the UK is 269 and from the USA-477. Denmark is one of the most progressive countries regarding the environmental issues and according to ISO 26000 Denmark has a long-term ambition to become CO2 neutral. It`s obvious that Russian Federation is still quite far from the environmental friendly countries especially if we take in consideration the size of the country comparing with the UK and Denmark.
Forest Stewardship Council (FSC)
As we already know the UN Global Compact and the International Environmental Management System Standard ISO 14001 provide environmental certification for all industries. At the same time the there are voluntary certifications for companies which operate in specific sectors. Nowadays deforestation became a significant problem and Forest Stewardship Council is focused on the certification particularly forestry companies. In 1990 (2 years before the United Nations Conference on Environment and Development in Rio) environmental and human rights organizations met in California. This meeting became a base for FSC. Forest certification was created to address global forest deterioration, especially the deterioration of forests in developing countries, and tropical forests (Marx, Cuypers, 2010). It is a coalition between NGO`s such as including the World Wild life Fund, the National Wild life Federation, the Rainforest Alliance and profit-making companies such IKEA (Tollefson, 2010). As IKEA was a core of our group work I was excited how much IKEA does regarding the forest suppliers.
IKEA´s long-term goal is to source all wood from forests certified as responsibly managed, also known as preferred sources (Tay, 2011). IKEA´s goal is to have 35% of IKEA's solid wood volumes from responsibly managed sources by the end of FY 2012 (up from 24% for FY2010) (Tay, 2011). There are 10 main principles of certification in FSC, but Forest Management (FM) certification is in the head of it. The FSC also provides 'chain of custody' certificates. With this certification retailers could mention that their products have FSC approval. The FSC Label lets you identify FSC-certified products that meet FSC`s rigorous environmental and social standards (www.fsc.org). According to the online database of FM-certified forests (FSC, 2009), the FSC has certified 116,274,127 hectares of forests worldwide distributed over 942 forests, including large, medium-sized, and small forests. Though Russia is one of the important importers of forest it has just 38 place in ranking of countries according to Forest Stewardship Council (FSC)-certified forest density. The first three places go to Croatia, Poland and Uruguay.
Conclusion
Most of the world-known companies have obtained accreditation and certificates. The trend of implementing EMS in companies is increasing and became a tangible part of business reality nowadays. Adopting and implementation of Environmental Management System including the voluntary certification has its own pros and cons. Using EMS a company can get both business and environmental benefits. From the environmental point of view running EMS helps to prevent pollution and conserve resources. From the business side implementation of EMS brings tangible results like attraction new customers and discovering new markets. Loyalty and trust from the stakeholders site increases. Employees in the companies become well informed about a general strategy and values of a company, become familiar with environmental issues.
At the same time cost of operations decreases because EMS provides a company with techniques for energy /material/water savings. Moreover, it improves brand image of the company which leads to good connection with media, regulations and investors. On the other hand, developing and implementing an EMS may have some costs. First of all, it`s time which manager and project team will spend for the project realization. Secondly, it`s financial resources because accreditation and certifications are quite expensive. Thirdly, sometimes companies can face with barriers (political and administrative) in implementation of EMS.
References
Darnall, Why Firms Mandate ISO 14001 Certification. Business & Society. 45 (3). Sept.2006.pp.354-381.
(Available: http://mason.gmu.edu/~ndarnall/docs/Mandating_ISO14001.pdf)
Delmas M. and Montes-Sancho M.J. An Institutional Perspective on the Diffusion of International Management System Standards: The Case of the Environmental Management Standard ISO 14001. 2010.
Diener B. EPSON (CHINA) CO., LTD. Adoption of Environmental Management Practices. Water resource institute. No year mentioned.
Child, J. and Tsai, T., "The dynamic between firms' environmental strategies and institutional constraints in emerging economies: Evidence from China and Taiwan", Journal of Management Studies, 2005. 42 (1). pp. 95-125.
Christmann, Petra, "Multinational companies and the natural environment: Determinants of global environmental policy standardization", Academy of Management Journal. 2004. 47(5). pp. 747-760.
Coglianese, C., & Nash, J. Regulating from the inside: Can environmental management systems achieve policy goals? Washington, DC: Resources for the Future.2001.
Freimann, J., & Walther, M. The Impacts of Corporate Environmental Management Systems: A Comparison of EMAS and ISO 14001. Greener Management International, 36, 2001. pp. 91-103.
FSC, 2009. Registered Certificates Database. FSC, Bonn. Available from URL: http://www.fsc-info.org/.
Hoffman, A.J. Climate change strategy: the business logic behind voluntary greenhouse gas reduction. California Management Review, 47 (3), 2005. pp. 21–46. (Available at: http://deepblue.lib.umich.edu/bitstream/2027.42/39160/1/905.pdf).
ISO. 2004. The ISO survey of ISO 14001 certificates. Geneva: International Standard Organization.
ISO. 2011. The ISO survey of ISO 14001 certificates. Geneva: International Standard Organization.
Mark A, Cuypers D. Forest certification as a global environmental governance tool: What is the macro-effectiveness of the Forest Stewardship Council. Regulation & Governance. 2010. 4, pp. 408–434.
Porter, M. E. What is strategy? Harvard Business Review, November–December, 1996. pp. 61-78. Shireman, W. A measurement guide to productivity: 50 powerful tools to grow your triple bottom line. Tokyo: Asian Productivity Organization. 2003. (Available at:
http://www.apo-tokyo.org/publications/files/ind_gp_mggp.pdf)
Tambovceva, T. Assessment models and development of Ecologically Oriented Enterpreneurship Management in Latvia: Doctoral Thesis. Riga Technical University. 2008.
Tay, E. (2011) How IKEA embraces sustainability globally and in Singapore. (Available at: http://www.greenbusinesstimes.com/2011/05/24/how-ikea-embraces-sustainability-globally-and-in-singapore/).
Tollefson, C., F. Gale and D. Haley. 2009. Setting the Standard: Certification, Governance, and the Forest Stewardship Council. Vancouver: UBC Press. 2009, p. 10.
World Commission on Environment and Development. Our Common Future. Oxford University Press. 1987.
Internet-based resources
www.caringforclimate.org
www.defra.gov.uk
www.fsc.org
www.iso.org
www.kesko.fi
www.nicholasinstitute.duke.edu
www.unglobalcompact.org